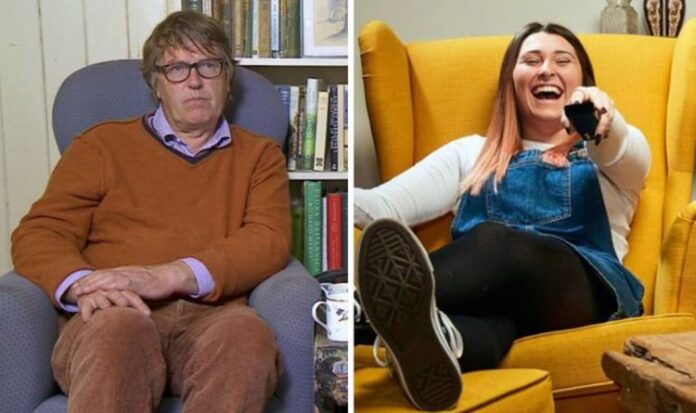 Gogglebox has brought people together throughout the pandemic, with families sharing their thoughts on everything from gripping TV dramas to worldwide events via the news. Sadly, a new series won't be back for a little while yet but fear not as a one-off special will air on Channel 4 this evening.
Gogglebox favourites Lee and Jenny who live in a static home in Hull, took to Twitter today, Friday, January 8, to promote the latest episode.

This instalment will be shown tonight at 9pm on Channel 4 with the cast focusing on TV that aired over the festive period.

So even though this won't include anything from 2021, it will have some end of year highlights for viewers to enjoy.

Taking to Twitter, Lee and Jenny announced: "It's Gogglebox Friday. It's on for 90 minutes, it's not a repeat, it's not the best bits, it's all new Gogglebox."
READ MORE: Gogglebox cast: Tom Malone Jr details how family ended up show
How much are Gogglebox families paid?
The Gogglebox families are the envy of many as they are paid to watch television and discuss.
Despite it being known they are given a salary for appearing on the reality show, Channel 4 has never confirmed just how much they are paid.
Nevertheless, according to an inside source, the families on Gogglebox reportedly get a monthly allowance of £1,500.
This amount is for each family on the show so it is then up to them to decide how it is split.
How people can apply to appear on Gogglebox though isn't very clear.

Many of the stars were approached by casting directors with the production company stating they were looking for people with "strong and entertaining" opinions.

Talking about the process, creator Stephen Lambert said: "Everybody on Gogglebox has been found and persuaded to be on the show and I think that's the key to why they are likeable and why the show works, because we get to know these people.

"We've never advertised for people on Gogglebox."
Published at Sat, 09 Jan 2021 11:41:00 +0000
Gogglebox salaries: How much are Gogglebox families paid?