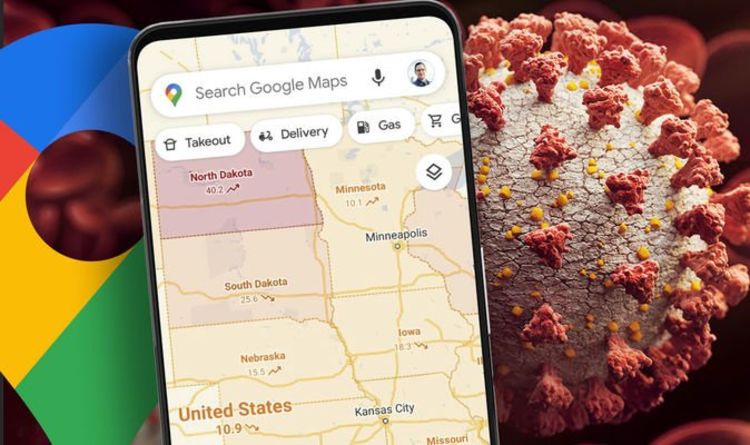 Google Maps coronavirus layer: How to get data on COVID-19 outbreaks in your area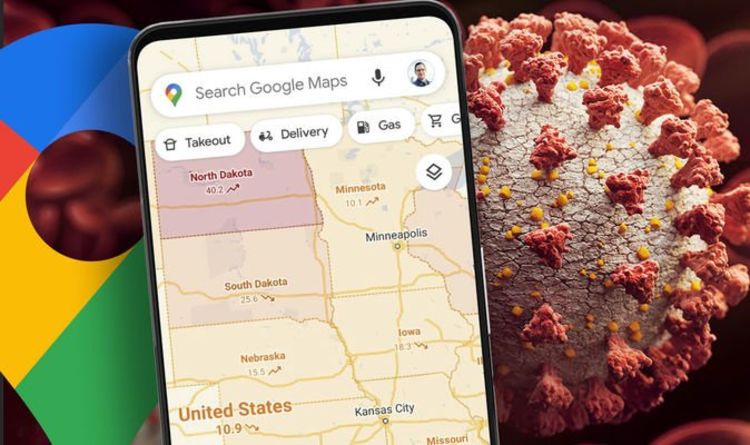 Launched in 2005, the web mapping service developed by Google has revolutionised how we see the world. Arguably the most innovative element to the app is the way it enables an augmented view of your surroundings.
The latest Google Maps feature now allows users to easily learn the extent of coronavirus outbreaks in their location.
The tweak to the popular service will be released in the coming days on Android and Apple iOS.
Google Maps will breakdown the week-long average of new infections of the killer pandemic, which experts now believe has killed almost one million people around the world.
The cutting-edge technology will also include a label stating cases are on the cases.
READ MORE: Bumbling Boris is losing his grip on Covid shambles – PAUL BALDWIN
Today, Thursday September 24 also marks when the England and Wales government launched a coronavirus contact tracing app across England and Wales.
Dido Harding, Executive Chair of England's NHS Test and Trace Programme, said: "We want to make it as easy as possible for everyone to engage with England's NHS Test and Trace service.
"The NHS COVID-19 app enables the majority of people with a smartphone to find out if they are at risk of having caught the virus and need to self isolate, order a test if they have symptoms, and access the right guidance and advice.
"The features of this app, including QR code check-in at venues, work alongside our traditional contact tracing service and will help us to reach more people quickly in their communities to prevent further spread of the virus."
Published at Thu, 24 Sep 2020 11:29:00 +0000