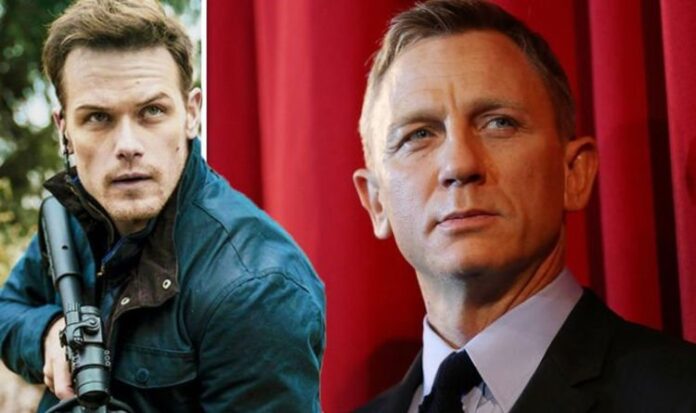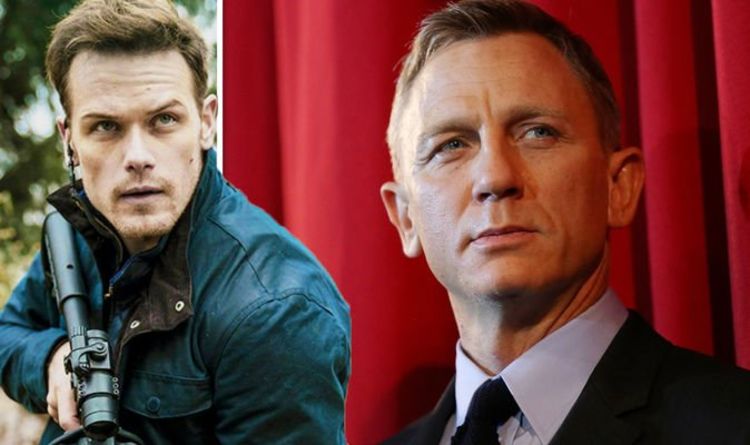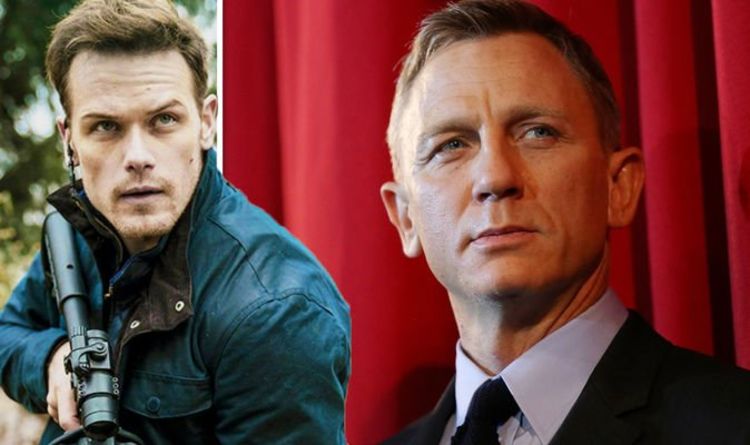 No Time To Die is Daniel Craig's final foray as James Bond. The film, which has been delayed numerous times because of the ongoing coronavirus pandemic, will finish Craig's 007 story after five films and 15 years. Outlander star Sam Heughan is one of the favourite actors to take on the Bond role and has most recently demonstrated his action-hero credentials.
In an exclusive clip from SAS: Red Notice – which can be seen at the top of this article – Heughan plays Tom Buckingham, a retired Special Forces soldier while executing a raid on a seemingly abandoned country house.
The dramatic scenes shows Buckingham shouting: "Enemy front, enemy front!" before taking cover from a barrage of bullets while grabbing a grenade launcher.
Heughan stars in the film alongisde Batwoman and John Wick star Ruby Rose.
Rose plays a terrorist holding Buckingham's wife hostage while on the Channel Tunnel Eurostar train.
READ MORE: Next James Bond: Bear Grylls has been 'approached' to play 007
Heughan recently spoke about the rumours which suggested he will become the next Bond in an interview with Esquire.
He said: "I think any actor would never say they're not interested. Of course, you'd be interested…[Bond is] a great character, and would certainly be a fascinating character study and place to kick off."
The actor added: "I mean, it is all rumours, and sometimes you think, should I, should we even talk about it? Because you don't want to jinx it.
"I'm sure the people, whoever runs [Bond] – you know, Barbara Broccoli and Eon and all that – they must be sick of it; people sort of throwing their hat into the ring."
Following Heughan's modest comments about being considered to play Bond, his odds of claiming the role have been slashed dramatically.
Ladbrokes recently gave Heughan 5/1 odds on taking over in the next film.
The bookies' Alex Apati said: "Sam Heughan is no stranger to the head of the Bond betting and his recent comments have seen us slash odds on him playing 007 next."
The actor joins Netflix's Bridgerton star Regé-Jean Page on the betting boards, who also has 5/1 to take the role.
Heughan is still being beaten by the favourites to play Bond, however.
Tom Hardy leads the pack with a strong 2/1 after it was rumoured he had already been cast as the spy behind closed doors.
The Inception actor is joined by James Norton of McMafia fame who also has a powerful 2/1 for the role.
James Bond No Time To Die is due for release on October 8, 2021.
SAS: Red Notice is available on Sky Cinema tomorrow.
Published at Thu, 11 Mar 2021 18:09:00 +0000
James Bond: Sam Heughan boosts his 007 hopes in exclusive clip from new SAS film