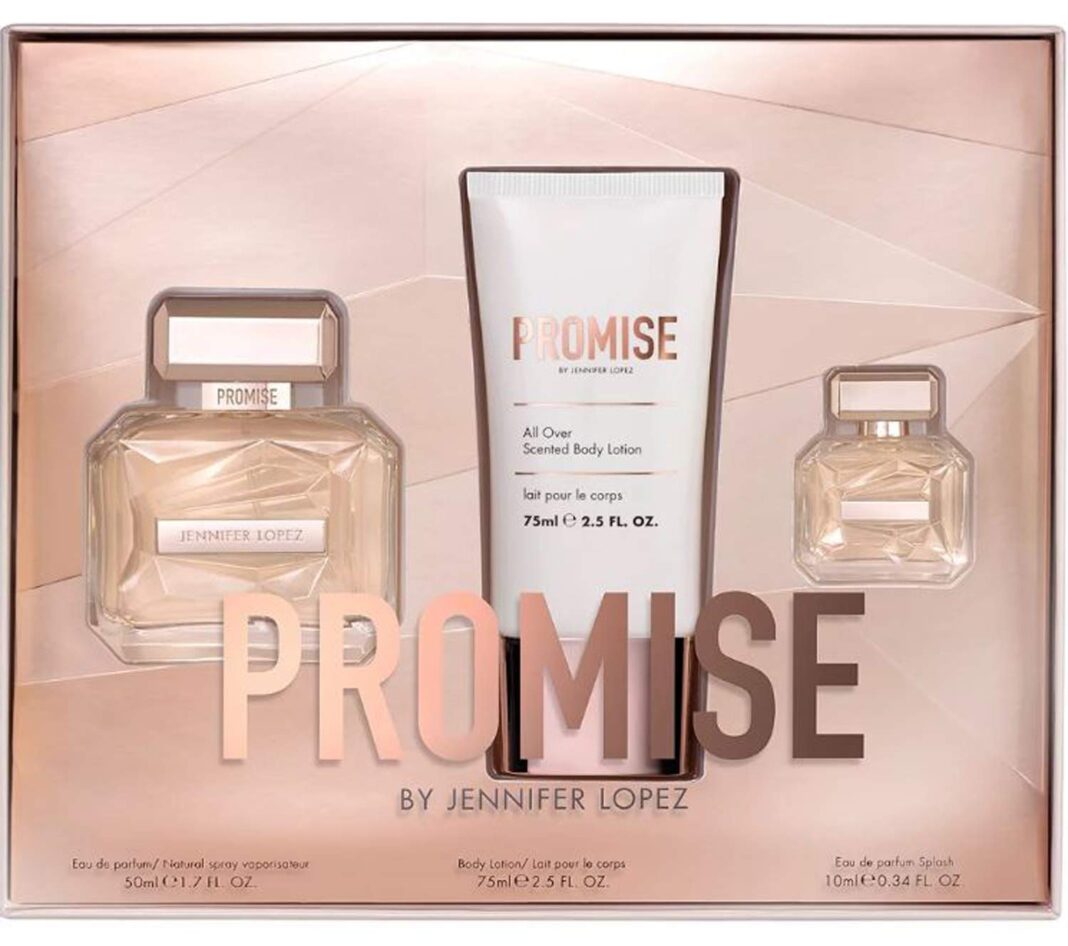 Did you know the idea of a "celebrity scent" first came about in 1991, with Elizabeth Taylor's White Diamonds? For 2021, the doors to the popular celebrity perfume market have swung wide open, as celebrity-endorsed product lines have resurfaced. Back in 2020, we saw Rihanna, Pharrell Williams, and Alicia Keys launch their skincare lines Fenty Skin, Humanrace, and Keys Soulcare, respectively, which are each uniquely representative of their famous founders' respective interests and public identities.
But it wasn't until Jennifer Lopez came into the fashion industry, that the celebrity-endorsed fragrance market was revived. Lopez's first foray in the beauty industry came in 2002 with the launch of Glow by JLo. The colossal success of Lopez's fragrance helped pioneer the concept of celebrity marketing with respect to skincare and perfume.
Just ahead of Valentine's Day, Jennifer Lopez launched her second fragrance, Promise.
Reminiscing back to the Glow launch, Lopez explained that she wanted Glow "to be fresh and clean, but still sexy and sensual—something that feels like you just came out of the shower and are the sexiest person in the world."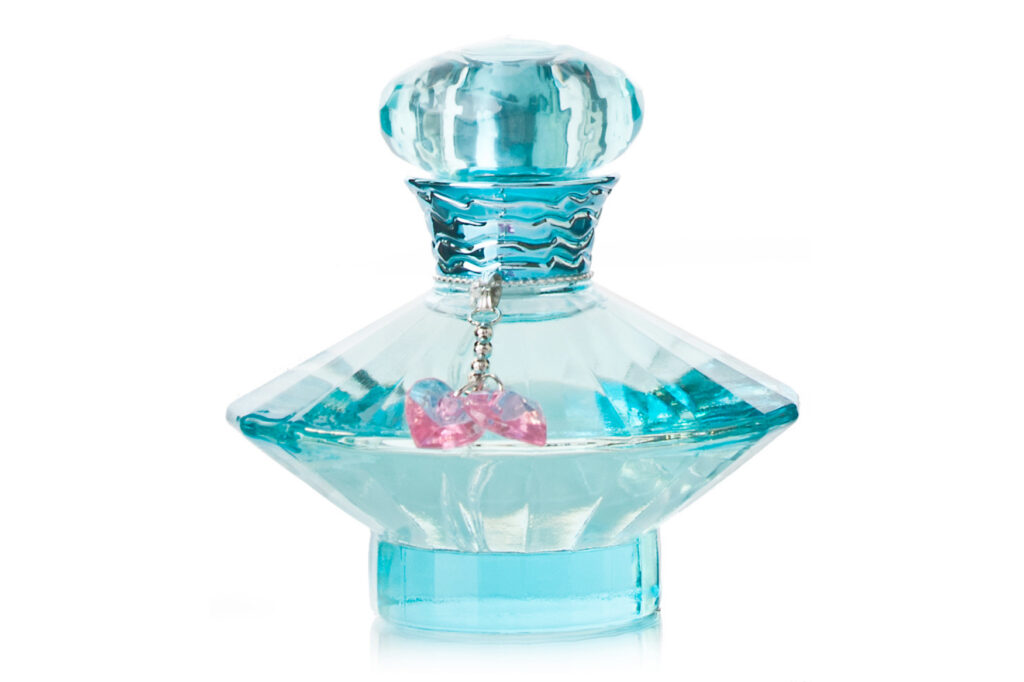 With celebrity pop-stars like Britney Spears, launching Curious in September 2004, a $52 million endorsement deal, Revlon reps have reported that consumers have spent well over $1 billion on her perfumes alone.
Undoubtedly, celebrities like Lopez helped revive a market for women, which for consumers, became a mechanism for girls to channel stars like Lopez, Spears, Taylor Swift, Keys, Rihanna, and Williams into their everyday persona.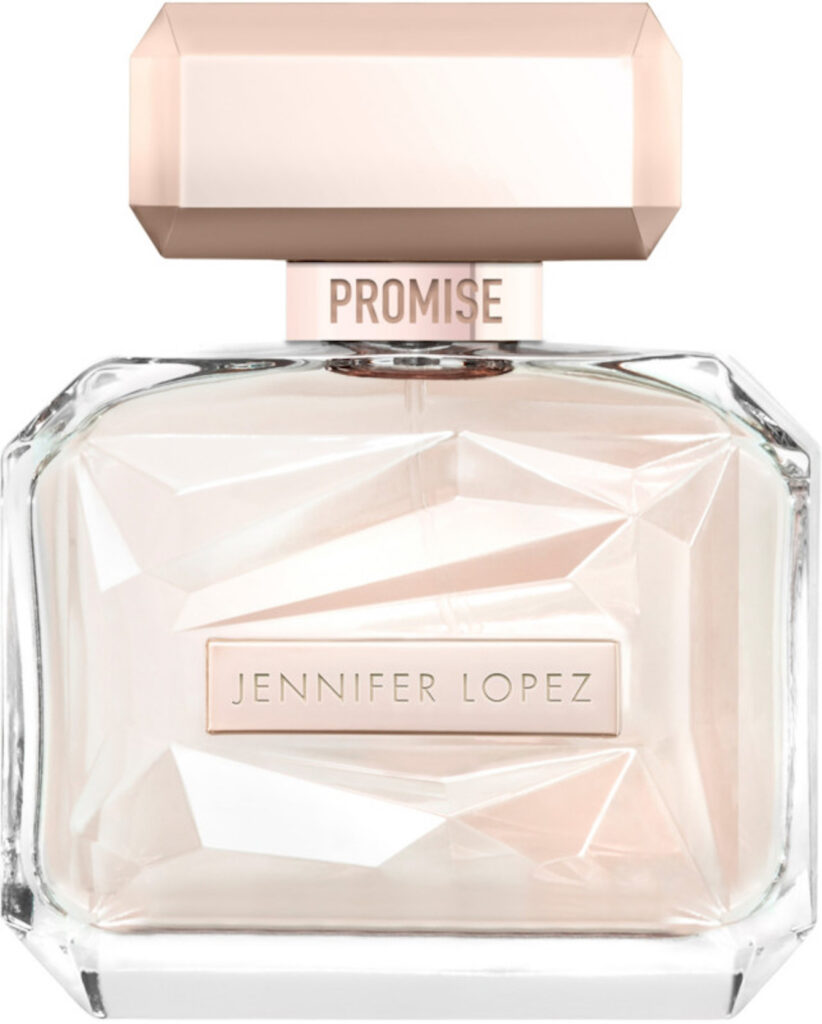 Having just received this beautifully designed fragrance from Lopez and her team, we love it! Promise Eau de Parfum, according to its website, embodies everything Lopez stands for today. It's the essence of a multifaceted and powerful woman. As a supporter of the Promise movement, Lopez invites all fans to make promises to themselves and to keep them, to be better every day, no matter what stands in our way.
Promise is a floral woody fragrance, opening with fresh and captivating top notes of Italian tangerine, luscious pink berries and nashi pear. The heart of it unfolds to reveal a delicate floral bouquet of orris, jasmine sambac, and dewy honeysuckle. At its conclusion, a powerful base of woody notes merged beautifully with crystallized amber. Oh, and if we are being open, my lovely boyfriend liked it so much, he took a spray of the celebrity-fragrance as we stepped out for dinner the other night.
The parfum spray comes in three sizes, 1.0 oz, 1.7 oz, and 3.4 oz, reasonably priced at $45.00, $55.00, and $65.00, respectively, and can be purchased at Ulta.
Love is in the Air
Now, if we're talking about Valentine's Day, the subject of sex is bound to come up. Good sex is about simplification. It's not a performance, it's honest intimacy. It's not head games, it's getting out of your head and into your body. Women are often shamed for not being easy to please in bed, but the truth is that shame around sex makes it that much harder to enjoy it. Take a little extra care this Valentine's Day with each other, and pay attention to the needs of your partner, especially if their astrological sign is Scorpio (like my boyfriend, who is Scorpio-rising).
When it comes to making intimacy and pleasure more accessible, there are a few things that set the mood for everyone:
Alcohol: Get Lush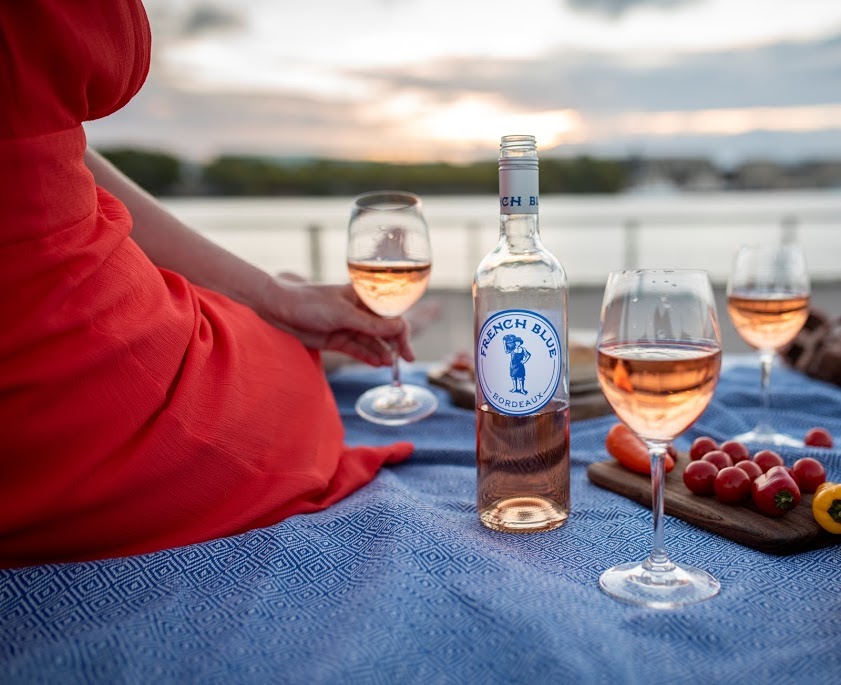 French Blue and VARA Wines offer exactly the ambiance you're looking for, whether it's red, white, or rosé. French Blue Wine is marketed as an "American twist on French rosé, with blends of fresh-cut flavors of watermelon, strawberry, and cherry. And boy do we like it.
VARA Wines, additionally, has an interesting history, stemming from an international family of Spanish and American wines and spirits out of Spain and New Mexico. New Mexico's history of wine is over 390 years old.
In 1629, 140 years before the first Missions of California were established and planted, a Franciscan friar named García de Zúñiga and a Capuchín monk named Antonio de Arteaga planted the first European wine grapes in what is now the U.S. at a pueblo in the Rio Grande Valley of the Province of New Mexico.
Viticulture took hold in the valley, and by the year 1880 the New Mexico territory was the fifth largest wine producer in America. The cuttings brought to the new world by missionaries from Spain were of a Vitis Vinifera grape variety known as Listán Prieto, or the present-day Mission grape. This variety has been continuously grown and is still harvested in New Mexico today.
Relaxation: Get Lit
After a long day, everyone needs a massage. You may not have a long day planned, but a massage to start a long night works just as well, and Lucky Thirteen Massage Candles are a good place to start.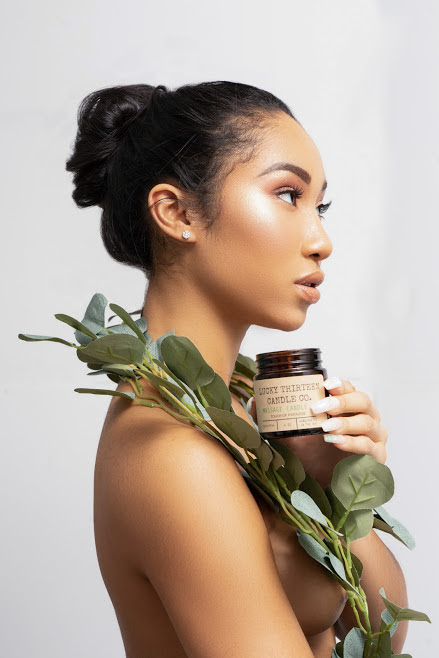 The number of times my boyfriend asks for sensual massages (he suffers from chronic back pain after a very bad accident in 2018), is never-ending. If any sign isn't gonna shy away from the misunderstood "Lucky 13," it's gonna be your Scorpio. Not to mention with the combination of being ruled by Mars and Pluto, the scorpion isn't gonna shy away from a little heat, either. We all know Scorpios celebrate healthy expression of sexuality, and are deeply respectful of not pushing any boundaries that don't want to be crossed in the bedroom.
But to say he won't suggest trying something new would be a mistake. If you're ready to embrace the creative with your Scorpio, Lucky Thirteen Massage Candles are a good place to start. You get the sensuality of touchy-feely foreplay, with the added bit of pleasure-pain that comes from introducing fire. Hot candle wax feels divine on skin, but can create a bit of a shock at first, easily spicing up your evening together and making it different from the rest of the week.. You'll get the most fun out of this gift together if you let him show you what he likes on you, then switch places.
Pleasure: Get Wet
I'd be remiss if I didn't leave you with the "practice safe, and GOOD sex" disclaimer: Use lube. If you're gonna day drink, and get a little boozy with each other before getting frisky, chances are hydration isn't exactly on anyone's radar, and even if it was, taking the evening to the next level and making it last is the top of the agenda.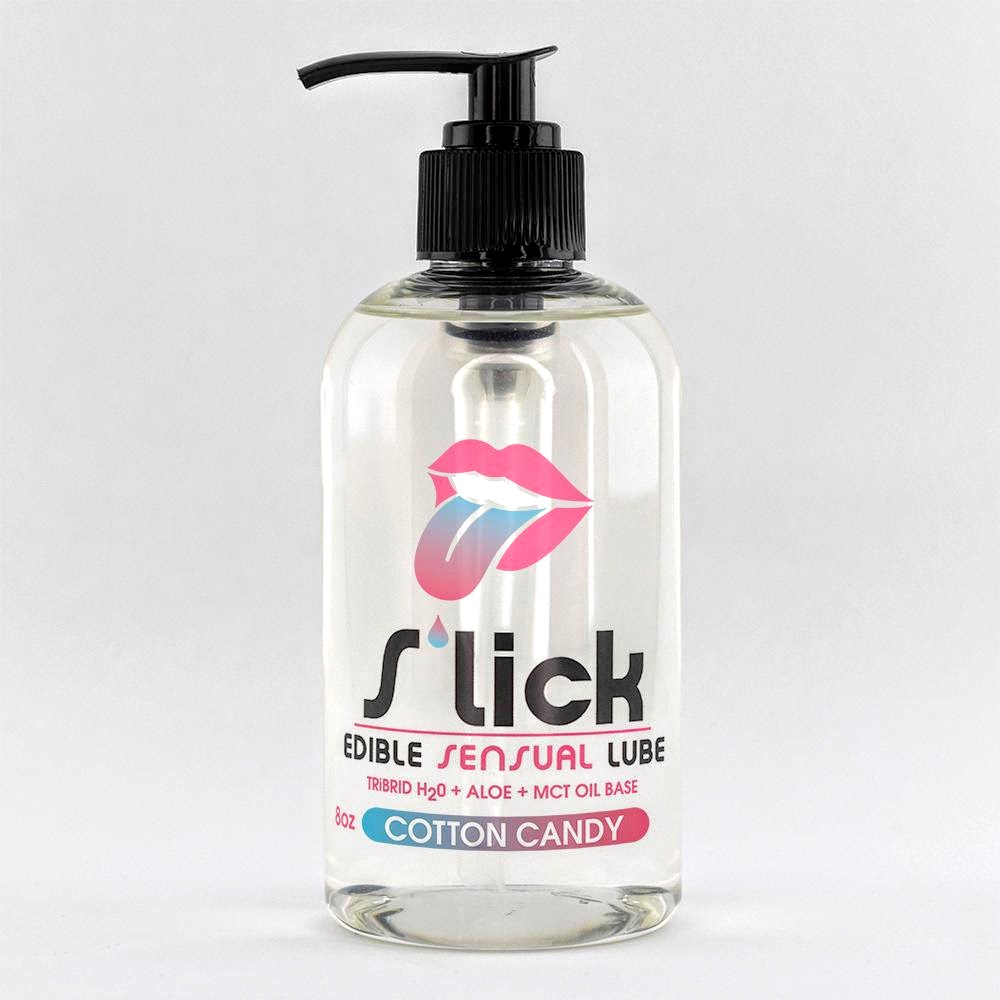 Another one is one that my boyfriend absolutely loves, thank god! Anyone who knows anything about astrology knows Scorpio = Sex. The truth is, Scorpio = Transformation of the Shadow. And what is more taboo, more in the shadows in society than healthy sexuality? But more specifically, what is more transformative than acceptance of our sexuality, our shadow? THAT is what Scorpio is about.
Naturally, your Scorpio partner is definitely looking forward to the late night intimacy, after the other Valentine's festivities have been exhausted. And satisfying your Scorpio doesn't have to be dauntingly kinky, he will be excited simply because you're excited to be an open part of the experience. And what better way to elevate your experience than with excessive foreplay for all?! Let alone, excessive, slippery tongue action that is as sweet as your favorite organic lollipop? I'll let your imagination take it from here, and your tastebuds decide which of the decadent flavors you're going to order from Country Bathhouse's S'lick collection.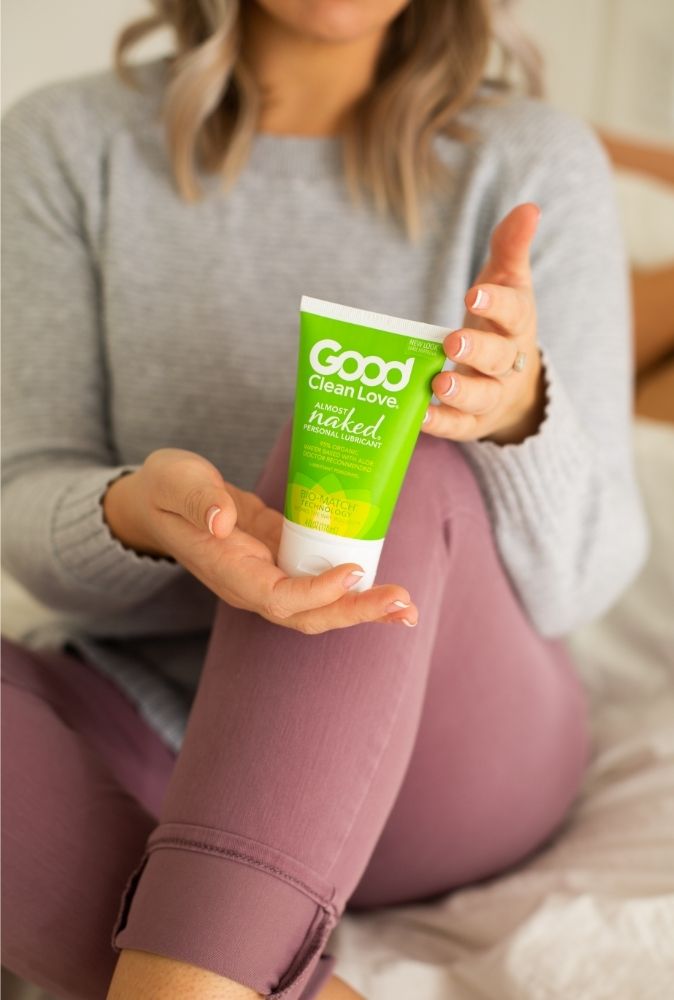 If the needs of your partner are a bit more hypoallergenic, Good Clean Love has you covered. Water-based, organic, and pH-balanced, their Almost Naked lubricant is going to leave everyone happy, healthy, and satisfied. The flavor is mild, described by the company as a light lemon and vanilla, but not by any means less appealing.
Part of what I love about this product is aloe vera, known for its uses in vaginal health, is the main ingredient. As much fun as S'lick is, Almost Naked is an everyday go-to that is quick to become a staple in the bedroom, rounding out everyone's sexual wellness needs, and your "fun" drawer, to boot!