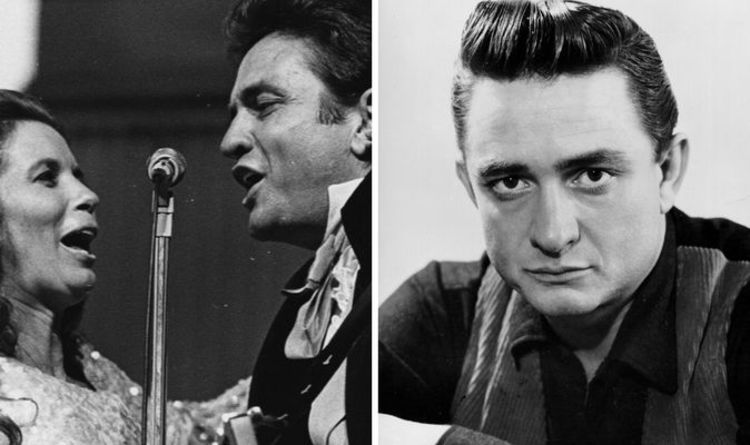 Johnny Cash children: How many children did Johnny Cash have? Were they with June Carter?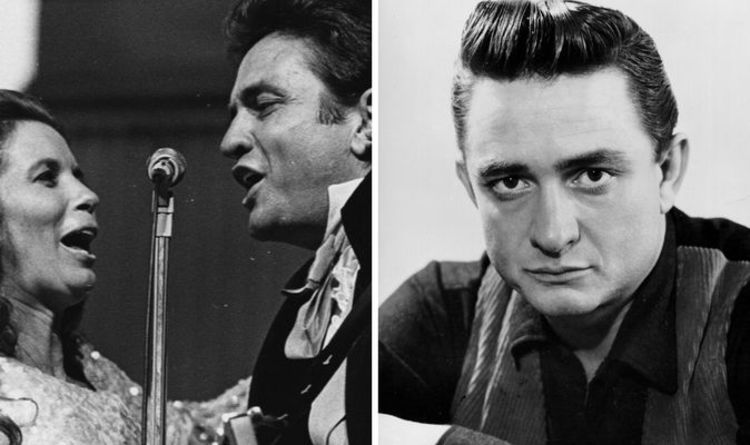 Johnny Cash was one of the biggest stars of the American folk scene in the 1950s and 1960s. He met his wife, June Carter, while they were touring together with her family band. They were married for some time after and went through a lot together – but how many children did they have?
For both Johnny and June, there were plenty of children waiting at home, but only one of them was from their marriage.
Before meeting June, Johnny was married to Vivian Liberto, a young woman he met at a roller-skating rink in Texas in 1951.
They dated for just three weeks before he was deployed with the US Army to West Germany, then on August 7, 1954, they got married
The couple had four daughters: Rosanne, Kathy, Cindy and Tara, then in 1961 the family moved to California.
READ MORE: Elvis Presley affair: 'HAD to end' – Ann-Margart speaks out on King
This and Johnny's skyrocketing career started to cause the family unit to break down.
Vivian filed for divorce in 1966, claiming Johnny's constant tour, drug and alcohol abuse and run-ins with the law were behind their split, and wanted full custody of the children.
Johnny continued to tour with various acts, including the Carter Family, and Vivian gained custody of the children.
June and Johnny met while he was still married to Vivian, while working backstage at the Grand Ole Opry, in 1955.
The pair became very close during their time performing and touring together, and 13 years after they met in 1968, Johnny proposed during a live performance in Ontario.
The couple married on March 1, 1968, in Kentucky, and had their only child together, John, on March 3, 1970.
Johnny also became step-father to June's daughters from her first two marriages, Carlene and Rosie, who lived with the Johnny and June.
Johnny continued to struggle with drug and alcohol addiction, and as shown in the movie Walk the Line, June is seen flushing his drugs down the toilet and standing by him as he entered rehab.
The couple continued to work and tour together for years, right up until June's death in May 2003.
Johnny died four months later in September 2003.
Many of Johnny and June's children have followed in their footsteps and become singers, whether in the country or folk world.
Rosanne, one of Johnny's daughters with Vivian, has had a great deal of success with her country, and pop country music.
Similarly Carlene Carter, June's eldest daughter, is also a country singer, while her half-sister Rosie Nix-Adams was a singer-songwriter until she died in October 2003, just over a month after Johnny and some five months after her mother.
Published at Sat, 12 Sep 2020 08:01:00 +0000