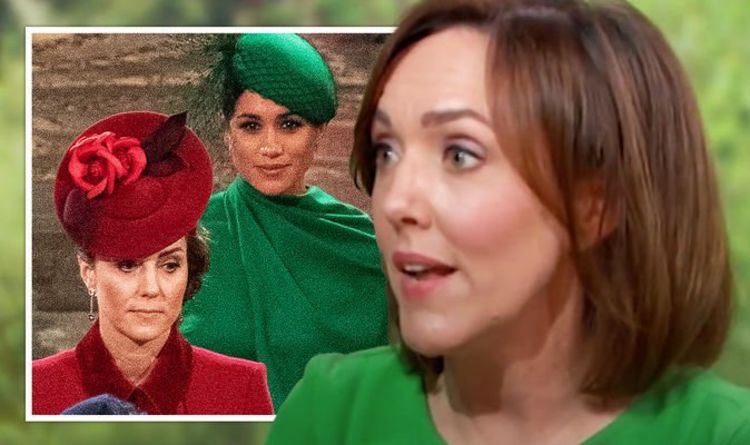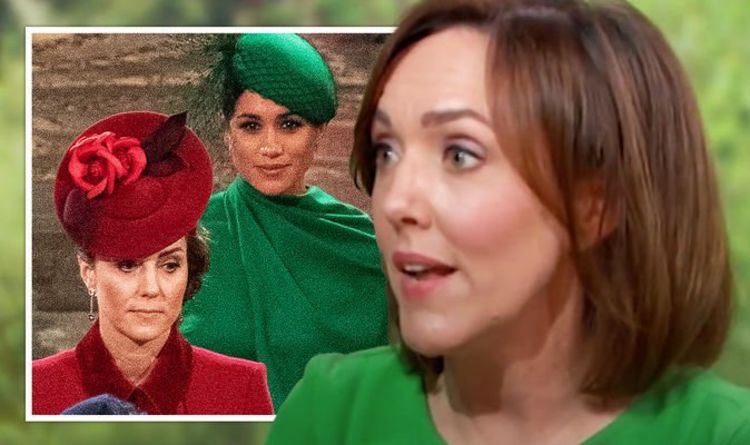 Royal expert and Telegraph associate editor Camilla Tominey appeared on This Morning to explain the origins of the Kate and Meghan rift. A story claimed Meghan Markle left Kate, the Duchess of Cambridge, in tears after the pair clashed over bridesmaids dresses for the 2018 royal wedding. Ms Tominey said that two insiders had approached her with the details and fought against Meghan's allegation that it was, in fact, Kate's fault and caused her to cry instead.
Appearing on This Morning, Ms Tominey defended her story by stating there are many members within the royal households who see and hear different things and that perhaps many things could be true rather than contradict each other.
She said: "Because there's always people briefing on all sides, so there are different households and different principals as they're called.
"Members of the Royal Family that you're dealing with on a daily basis about the stories you're writing."
Holly Willoughby then interrupted and asked whether Ms Tominey thought Meghan was lying.
She scoffed and replied: "No, but I think like any story maybe it was more nuanced.
"When I originally reported it, I said Kate was left in tears and I said it was confused, like what had happened here?
"But I did get it well-sourced and I've subsequently received messages saying that story was accurate.
"Did they both end up in tears? Did Meghan not know that Kate was in tears?
"She's claiming that Kate had given her an apology and a bunch of flowers and a card, is Meghan in a position to comment whether the Duchess of Cambridge was upset by this?"
Meghan also revealed she contemplated taking her life and that the Royal Family had "concerns" about baby Archie's skin tone before he was born.
She was asked by Oprah if Archie's skin being "too brown" would be an issue for the Royal Family.
Meghan replied "If that is the assumption you are making, that is a pretty safe one".
Oprah With Meghan and Harry aired on ITV at 9pm on Monday March 8. You can watch the full interview afterwards on the ITV hub
Published at Tue, 09 Mar 2021 06:43:00 +0000
Kate and Meghan row: Journalist who broke rift story shares insight – who WAS crying?