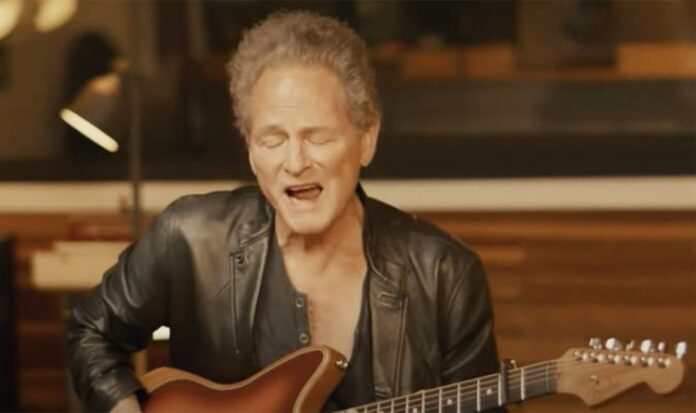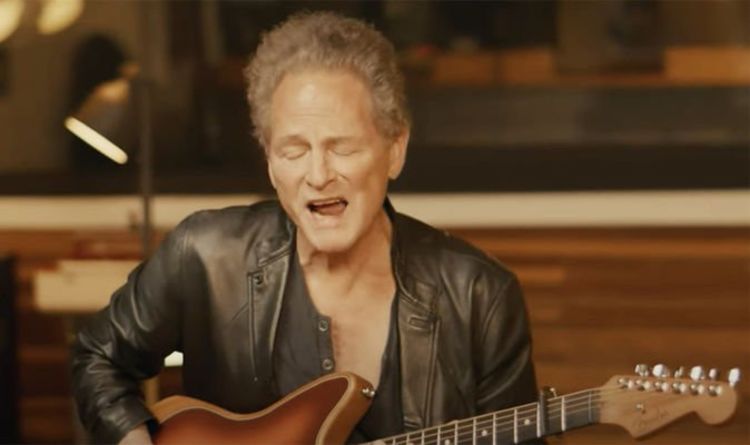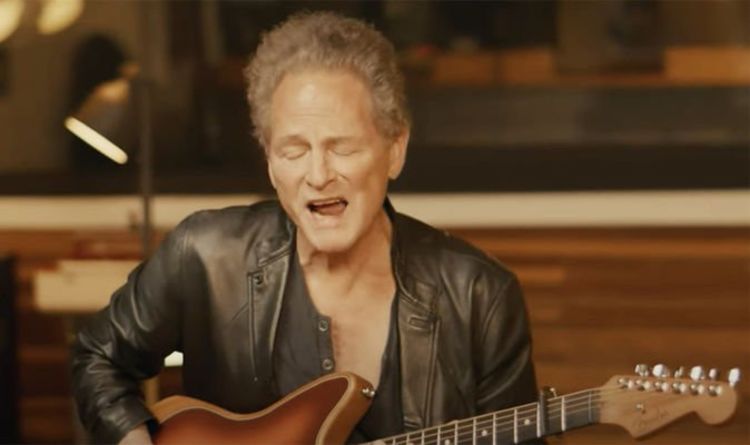 He may be out of Fleetwood Mac, but Lindsey Buckingham's legacy with the band lives on. Now the 71-year-old has performed Never Going Back Again in a new video for Fender guitars. Fans will know the track that featured on the iconic 1977 album Rumours was written in the wake of his break-up with Steve Nicks.
Buckingham's new performance of Never Going Back Again marks the first episode of a new YouTube series by Fender called RE-CREATION.
In this one, the former Fleetwood Mac band member plays the Rumours track on an American Acoustasonic Jazzmaster, which launched last week.
The instrument is the latest in a series of guitars that are capable of sounding like ten electric and acoustic guitars in one.
In Buckingham's video, he reworks Never Going Back Again using the sonic palette of Fender's latest offset acoustic model.
READ MORE: Fleetwood Mac tour: Lindsey Buckingham return hopes shared by Mick
The American Acoustasonic Jazzmaker, which costs £1,879, features a larger body shape, Tim Shaw-designed humbucking pickup and four new acoustic voicings.
Fender's new RE-CREATION series will see more of the world's leading artists reimagine classic songs with the new guitar.
Earlier this month, Mick Fleetwood shared his hopes of Buckingham rejoining Fleetwood Mac for a reunion farewell tour.
Speaking with Rolling Stone about such a set of concerts, the 73-year-old said: "I'm very aware that we've never played that card."
Mick also reassured that Fleetwood Mac are "alive and well" and bassist John McVie would be up for a tour if you showed him a gig.
The drummer said: "My vision of things happening in the future is really far-reaching. Would I love to think that [reunion] could happen? Yeah.
"I'd love to think that all of us could be healed, and also respect the people who are in the band, Neil Finn and Michael Campbell."
Finn and Campbell were invited to join Fleetwood Mac after Buckingham's departure in 2018, but the band remains on hiatus since finishing their last tour in November 2019.
Of course, the world has been living through the coronavirus pandemic for the last year, so it's not like Fleetwood Mac could have been touring anyway.
The band was founded in 1967 by the late Peter Green, Jeremy Spencer and Mick before John joined as bassist for their self-titled debut album.
After different line-ups and the departure of members like Green and Spencer, Fleetwood Mac recruited Buckingham and Nicks in 1974, giving the blues band a more pop-rock feel.
With the American couple, their second self-titled album reached No 1 in the US before 1977's Rumours – recorded in the wake of two break-ups in the band – went on to be one of the best-selling records of all time.
Published at Tue, 23 Mar 2021 16:00:00 +0000
Lindsey Buckingham performs Fleetwood Mac's Never Going Back Again on new Fender – WATCH