There is nothing quite like the intensity of going to see a major event, whether it is the Super Bowl, Coachella, The US Open, or your favorite concert. The live atmosphere and the interactions from the fans are something you simply cannot get from the television—yet some people desire an even more elevated experience, and this is where the world of VIP hospitality and ticketing comes in. Not only do you get the best seats in the house, but you can have your own personal driver with a Sprinter van, stay at your own private Villa, and have everything taken care of for you.
Creating an Unforgettable Experience Is Key
It's firms like the industry leading Entertainment Access, a VIP hospitality and ticketing agency, that can provide such a service. They build unique packages to the world's top events. Entertainment Access prides itself on going the extra mile to create an unforgettable experience for their clients, providing VIP access to not just the events themselves but in many cases to the exclusive parties surrounding the events. The company's president, Mike Zandman, says "People travel to many of these huge events and they are looking for someone who can curate their entire experience. You don't go to the Superbowl just to go to the game, you go for all the festivities surrounding it as well. My clients know when I'm handling the event for them, they can focus on enjoying the event and they can leave everything else to me."
And we are not just talking about the events you may have heard of. Zandman insists that Entertainment Access takes it a step further by being able to offer access to events that others simply cannot get or wouldn't even know about. "I'm offered special access to events because of my relationships and because of who my client base is….whether it's an A-list celebrity or a high roller, I have the clientele that people want at their events. I can offer things that nobody else could give them," says Zandman.
Building Authentic, Long-Lasting Relationships with Clients
Zandman is always working to be ahead of the curve in knowing what important events are coming up, which of his clients would be interested, and what experiences he can tailor to them. He attributes this entirely to building an intimate and authentic relationship with all of his clients and getting to know their interests. In turn, when he hears of something interesting, he proactively reaches out to his clients who he knows would be interested in a particular event. They have one less thing to think about, and access to everything they love in the entertainment space.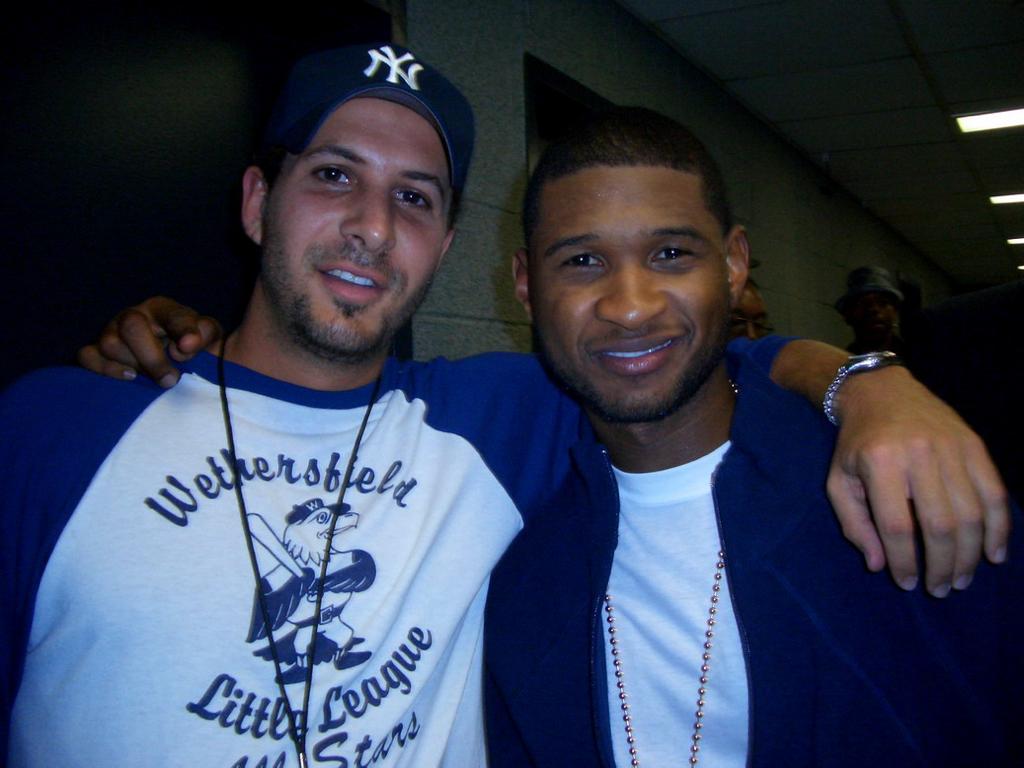 Building trust with clients is crucial for Zandman who sees it as an integral part of the service he offers. He says, "I deal with all of my clients personally and I ensure a level of service that I know they get nowhere else. In turn, I have never lost a client. It's pretty simple really, once someone realizes the difference of going through our company, they just trust me to take care of things." Zandman's job isn't just procuring tickets for someone, he realizes that there are a lot of people who can get tickets. Instead, he finds novel ways to curate their experience and go above and beyond his client's expectations. Since he began his career in the NY nightlife scene, Zandman's access and reach is unparalleled—with an incredible network of the top movers and shakers throughout the country that he utilizes to add value for his clients. Sometimes that means getting them dinner reservations at exclusive restaurants or having them added to the guest list at a local hotspot. It's a service he doesn't charge for but insists on providing, to ensure the most seamless and tailored overall experience for his clients.
Innovating and Staying Ahead of the Curve
While this year meant the return of many of the major events, it also brought in some new ones. The Formula 1 Miami Grand Prix 2022 was one such event. Although the Grand Prix had historically not been too popular in the U.S., Zandman saw the immense rise in it's popularity on the heels of the Netflix series and knew that here was yet another opportunity for him to get ahead of the curve. Leaning on his years of experience in what resonated with his audience, he was able to provide unparalleled access to the pits, the drivers, and crucially, the afterparties that even red carpet celebrities would be jealous of. "It was yet another new challenge for me to figure out what I could offer to my clients to create a unique experience for them that no one else could," he said. Needless to say, the clients were pleasantly surprised by what Zandman had in store for them. "I love giving my clients an experience and level of access they didn't even know existed." The only downside to working w Zandman is following it up by not working with him. "Once you experience this level of comfort and ease…admittedly, it's hard to go back."
Final Thoughts
Ultimately, whether it is a new event or one of the well-established ones on the global circuit, Entertainment Access is working at the very cutting edge of what it means to offer clients unique ultra premium experiences that most can only dream of. And with Zandman at the helm, you can rest assured they'll always be pushing the limits of what people dream possible.