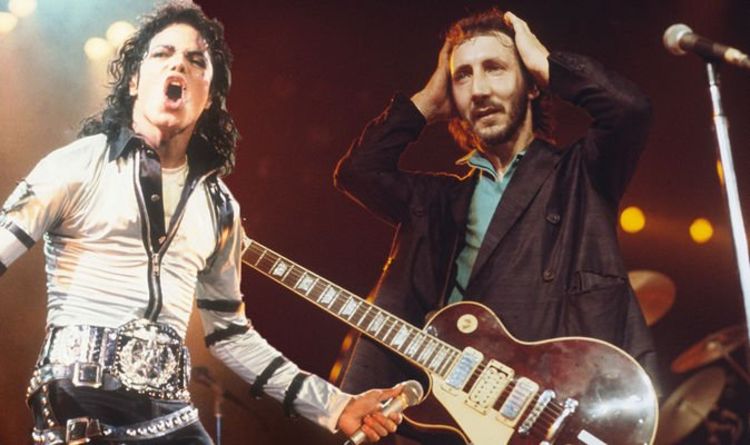 Michael Jackson: The Who's Pete Townshend TURNED DOWN Thriller appearance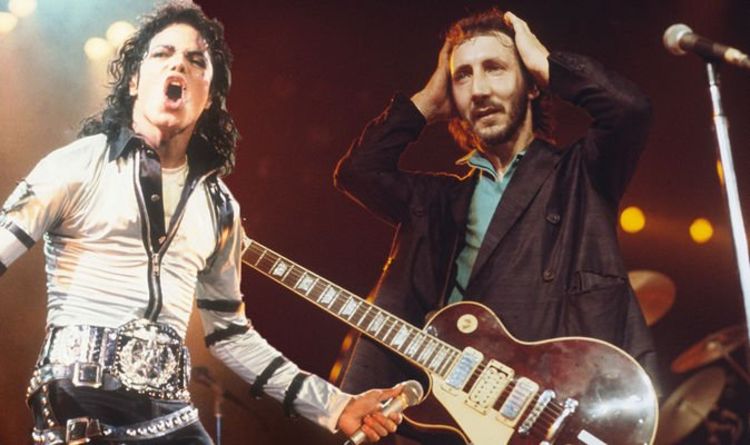 Michael Jackson brought many creative and original individuals to his music. One of Jackson's biggest songs ever was the single Beat It from his sixth studio album, Thriller. The 1982 track was a standout hit, and has gone down in history as one of the biggest selling songs of all time. As of 2018, the track had been sold 4 million times digitally.
Beat It would not be as iconic as it is without its guitar-shredding solo.
While fans now know this solo was the work of famed guitarist Eddie Van Halen, it was originally supposed to be someone else.
In a recent interview it was revealed The Who guitarist and singer was first picked to feature in the Thriller album by Jackson himself.
Unfortunately, things didn't work out exactly as planned for Townshend.
READ MORE: Michael Jackson ACCIDENTALLY revealed his wife was pregnant during an interview
Whilst speaking to Rolling Stone, Townshend remembered Van Halen, who recently died.
The legendary guitarist died earlier this month on October 6 after a long battle against tongue cancer.
Townshend explained how he was originally asked to appear on Jackson's Thriller – but he didn't accept the invitation.
He said: "I said I couldn't do it but recommended Eddie, who called, and we chatted."
He explained how he tinkered with Jackson's song before the King of Pop realised he was involved.
Van Halen said: "I didn't know how he would react to what I was doing.
"So I warned him before he listened. I said, 'Look, I changed the middle section of your song.'
"Now, in my mind, he's either going to have his bodyguards kick me out for butchering his song, or he's going to like it."
Thankfully, Jackson loved the song, and went on to praise the star.
The guitarist recalled: "He gave it a listen, and he turned to me and went: 'Wow, thank you so much for having the passion to not just come in and blaze a solo, but to actually care about the song, and make it better.'"
Despite the solo sounding extremely like Van Halen's work, people didn't realise it was him at first.
He was later credited on the album after not receiving a mention in the original print of the credits.
Published at Sun, 18 Oct 2020 12:31:22 +0000