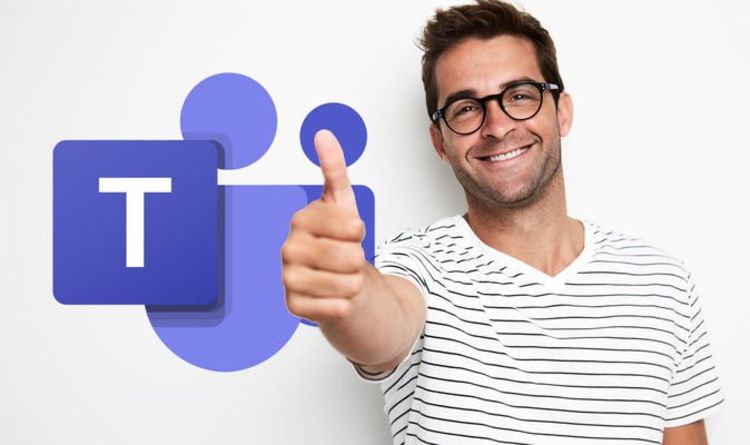 Microsoft Teams just got a blockbuster update – every new feature coming to your PC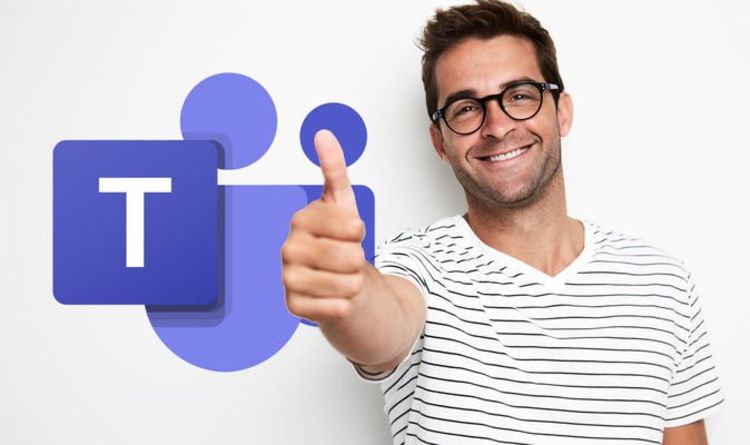 Microsoft Teams fans have got a tonne of great new features to play with – including a brilliant mute all tool that could be a godsend to meeting organisers. The Redmond-based tech giant has outlined a whole bunch of new features that have now been added to Microsoft Teams, such as enhancements to Live Captions and a Spotflight feed. But arguably the pick of the bunch is a new Microsoft Teams tool which mutes the mics of all attendees – and prevents them from unmuting.
If an organiser wants to allow someone to speak, for instance during the Q&A part of a Microsoft Teams online chat, then they can allow them to do so after a meeting participant raises their hand.
Microsoft said this new Teams feature is perfect when organising a press conference or an online classroom event, and will help drown out any distracting noises.
In a post online, which outlines all of the new features for Teams, Microsoft said: "Meeting organisers and presenters can now prevent attendees from unmuting during the meeting and enable specific attendees to unmute when they raise their hands.
"This can be helpful for press conferences and classrooms scenarios where you want to be in control of who's speaking."
READ MORE: Microsoft Teams will stop working for millions of users this month
If you want to mute attendees and prevent them from unmuting before a Microsoft Teams meeting then here's how you can do this…
• Open the Calendar tab > The open the meeting > After that select Meeting options > You then need to turn off the 'Allow attendees to unmute toggle > Finally select Save
If you want to stop those attending a Microsoft Teams meeting from unmuting during the meeting then here's what you need to do:
• Select 'more options' under participants
• Then select 'Don't allow attendees to unmute'
You can also select the 'mute all participants' option under Participants, according to a post by Windows Latest.
At the moment this feature is only available to desktop users, with it unclear when it will be heading to the Microsoft Teams Android and iOS apps.
Microsoft has also bolstered the accessibility settings of Teams by adding speaker attribution to Live Captions so it's clear who is speaking when something is being said.
Live Captions was first added to Microsoft Teams towards the end of last year, and is one of the best features of the video conferencing service.
It's something that Microsoft Teams' big rival Zoom has only just added.
Speaking about enhancements to this feature, the Windows 10 makers said: "Microsoft Teams added speaker attribution to live captions so that you can see who is speaking along with what's being said, making meetings more inclusive and easier to follow along."
Microsoft Teams has also received a new Spotlight feature where an individual video feed is pinned for all attendees to see throughout a meeting – perfect when there's a particular person presenting an event.
Once pinned, the individual identified as the spotlight will be the main video shown to all participants.
Another great feature that is now available in Microsoft Teams is the ability for organisers to record a copy of a meeting or call and then store this in OneDrive for Business or in SharePoint.
This recording can then be shared with attendees or external users afterwards, so the event can be replayed on-demand at any time.
Microsoft Teams has also got another a nice little touch which will add a bit of colour to your meetings, thanks to the newly added support for Microsoft Whiteboard in read-only mode.
So you'll be able to share a digital whiteboard in read-only mode for collaborative thinkings, and allow others to edit and collaborate when they're given access.
The news on all of the brand new Microsoft Teams features comes as the Windows 10 makers also revealed the latest Teams user numbers.
Towards the end of October Microsoft announced that Microsoft Teams was registering 115million daily active users.
Microsoft said "this growth reflects the continued demand for Teams as the lifeline for remote and hybrid work and learning during the pandemic, helping people and organisations in every industry stay agile and resilient in this new era.".
Published at Mon, 09 Nov 2020 06:01:00 +0000