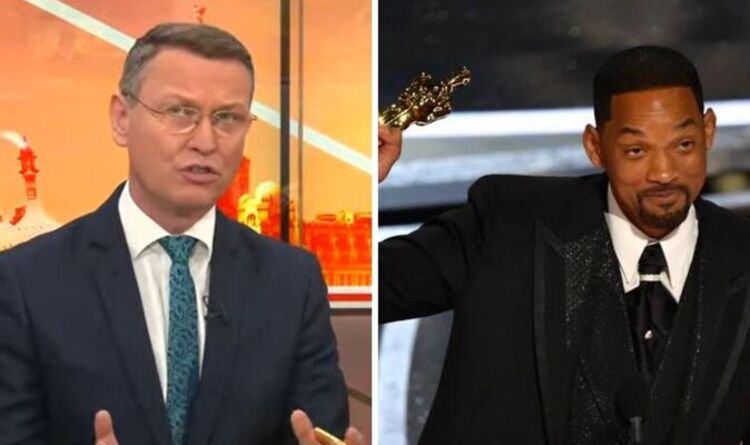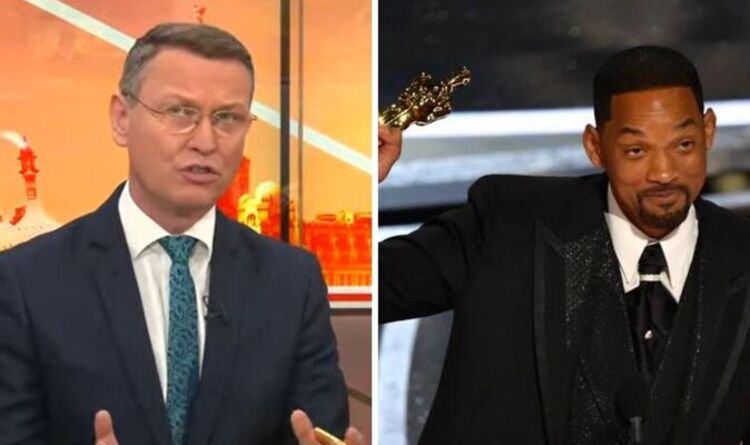 Will Smith has issued a statement apologising for his actions against Chris Rock at the 94th Academy Awards and resigned from the organisation. The actor slapped comedian Chris Rock after he made a remark about his wife, which he didn't appreciate. Since then, he has accepted that he has "betrayed the trust" of the academy. During a discussion on GB News, Stephanie Takyi, entertainment and travel journalist, explained that this would likely be the last time the public will see the actor at the Oscars and he has "destroyed" his 30 years of hard work.
Host Stephen Dixon began the discussion with the Oscars incident and said: "Let's kick off with Will Smith because we have got so many views about it.
"It has caused such controversy, that he has now resigned from the Oscars academy after slapping Chris Rock on stage during this week's event."
Co-host Anne Diamond continued: "He released a statement overnight, he said he had 'betrayed the trust in the academy' and that his actions were 'inexcusable'.
"The academy has accepted his immediate resignation from the organisation, but they say they will continue to move forward with disciplinary proceedings against him."
READ MORE: Pensioner insists she's not hard up on £12K a year 'I'm happy'
Stephen added: "So what does all this mean? Time to talk to an expert on this.
"Stephanie Takyi, how significant is this because most of us don't really know what the academy is?"
Stephanie explained: "So the Academy is like the crème de la crème of Hollywood, most actors or anyone who works in production towards films wants to be a part of this elitist club.
"It basically it gives people access to attend the Oscars, it gives them the power to vote for which films, actors, productions will be put forward for the actual ceremony itself, and it also allows you to be nominated.
"So now that Will [Smith] has done this, we will never see Will [Smith] at an Oscar again, so it is quite significant for him and his career.
"When he looks at that Oscar now, he will think of the moments before it and how the world sees it.
"That was supposed to be an Oscar representing Serena and Venus [Williams] and their family, and that moment has also been spoilt for them," she concluded.
In the statement which was released by Will, discussing his actions and apologising for his violence, he said: "My actions at the 94th Academy Awards presentation were shocking, painful, and inexcusable.
"The list of those I have hurt is long and includes Chris, his family, many of my dear friends and loved ones, all those in attendance, and global audiences at home. I betrayed the trust of the Academy.
"I deprived other nominees and winners of their opportunity to celebrate and be celebrated for their extraordinary work. I am heartbroken.
"I want to put the focus back on those who deserve attention for their achievements and allow the Academy to get back to the incredible work it does to support creativity and artistry in film.
"So, I am resigning from membership in the Academy of Motion Picture Arts and Sciences and will accept any further consequences the Board deems appropriate.
"Change takes time, and I am committed to doing the work to ensure that I never again allow violence to overtake reason."
Breakfast with Stephen and Anne airs Saturday and Sunday from 6am on GB News.
Published at Sat, 02 Apr 2022 09:12:00 +0000
'Never see him at the Oscars again' Will Smith 'destroys 30 years of work' after resigning