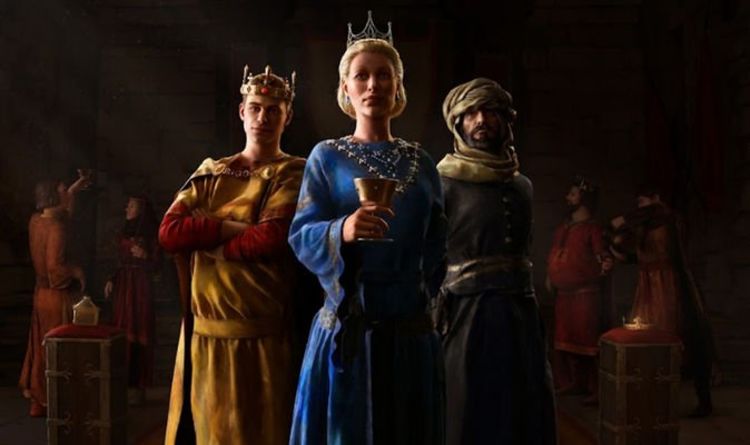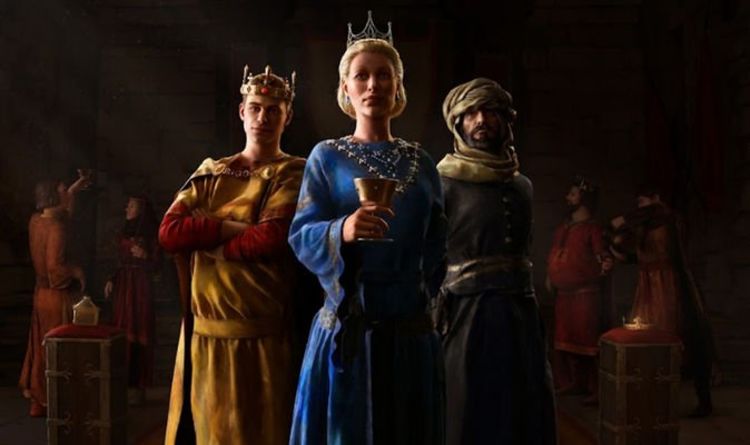 Crusader Kings 3 is launching on next-gen consoles in March 2022, and it looks like there won't be any other console ports.
This means that while PlayStation and Xbox fans will finally get the chance to experience the brilliant medieval crown simulator, they will need to make sure they own the suitable device.
PS4 and Xbox One gamers have already gained access to some traditionally PC franchises, including Stellaris, Civilization and Football Manager.
But they will not get the chance to jump in and play as their favourite monarchy unless they splash the cash and upgrade.
March 29 will be the official release date for Crusader Kings 3 on PS5 and Xbox Series X, with Paradox Interactive confirming that the popular Dynasty sim will not be losing any of its most popular gameplay features on consoles.
And there will be a few more console-featured thrown in too, with Paradox confirming this week:
"Crusader Kings III on console features an adapted interface and control scheme tailored explicitly to larger screens and console gamepads.
"The all-new control map lets players quickly and easily navigate the game's menus via triggers, bumpers, and quick flicks of the analogue stick. The console edition also utilizes the key capabilities of the Xbox Series X|S and PlayStation 5, like super-fast load times for a seamless gameplay experience as well as Haptic and Adaptive Trigger controller feedback.
"Players will be able to switch between gameplay and other applications, like YouTube, using Quick Resume, where they can consult a tutorial on how to quell a peasant revolt.
"PlayStation 5 users will experience the game's stress mechanics themselves, as their DualSense controllers physically react to in-game events as they unfold.
"The more stress a character has accrued, the more resistance will be applied to the DualSense controller's Adaptive Triggers, for instance. The PS5's Activities and Game Help also provide a platform to assist new players as they take their first steps in the world of Crusader Kings."
For those who have never played Crusader Kings before, it's a game that focuses on developing your bloodline, rather than just one character.
Starting at different points in time in early world history, gamers choose to control a dynasty that can be chosen from any level of the feudal system.
The goal is to make yourself and your descendants as powerful as possible, an achievement that can be built in a number of different way, with these features confirmed for launch on consoles:
Character Focused Gameplay: Every character you play or interact with has their own unique personality. Events and options in the game are largely determined by the type of person you are.
Infinite Possibilities: Play as any noble house from Iceland to India, Finland to Central Africa, over five centuries. Interact with wandering guests, stubborn children, devious spymasters, and saintly holy men in an elaborate tapestry of medieval life.
Waging War: Rally your vassals and raise your men-at-arms to besiege enemy castles or put down rebellions. Personal prowess on the battlefield can win you great honour, but strategic planning is the path to victory.
Royal Marriages: Spread your dynastic DNA throughout the world, stamping your royal seal on the crests of kingdoms and duchies far and wide. Marry for power and raise children to press claims on new lands.
Saints and Sinners: Keep faith with your religious leaders or perform great crimes in the interest of the state. When the going gets tough, you can always embrace a heresy or craft a new religion more in line with your character's priorities.
Published at Wed, 26 Jan 2022 18:21:49 +0000
PS4 and Xbox One missing out on popular PS5 and Xbox Series X PC port