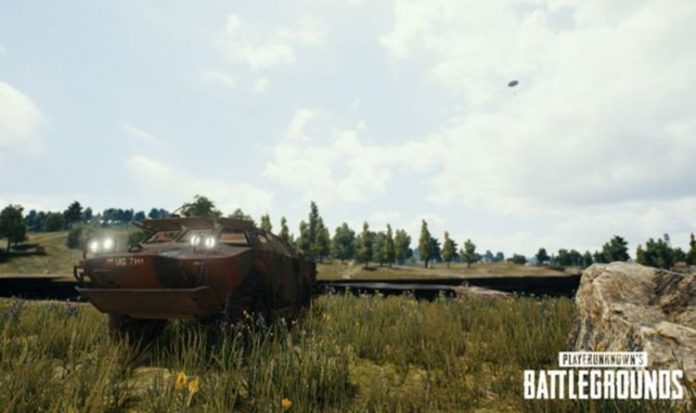 Krafton has confirmed that they are launching one of the most extensive PUBG updates to date on January 12, following a very long period of maintenance.
At this time, PUBG is not playable and will remain offline until the maintenance has been completed across PC, Xbox and PlayStation.
The good news is that when everything has been completed, gamers will be able to enjoy PUBG Battlegrounds for free on whatever platform they choose.
That's the most prominent feature being added to the game this week, but it's not the only thing to know about.
An announcement from Krafton explains: "Following this unprecedented success, BATTLEGROUNDS found its way to multiple other platforms, expanding to console and mobile players alike. But now, it's time for BATTLEGROUNDS to make its biggest leap of all; Free to Play.
"BATTLEGROUNDS Free-to-play now gives us the opportunity to expand our community even more and bring all the thrills of the game to everyone while providing new friends, faster matchmaking, and, let's be honest, more targets for our existing player base.
"BATTLEGROUNDS Free-to-play will also include a number of improvements we've been working on, which fans will see roll out on launch and in the months to follow. Now is truly the best time to play, so check out the details below, get ready to bolster your squad, drop in, and share that Chicken Dinner with as many friends as you can."
And here is what else is being planned for launch this week as part of the big PUBG 15.2 update going live:
GAMEPLAY UPDATES
NEW FEATURE: TACTICAL GEAR
We've decided to introduce a whole new category of tactical items, Tactical Gear, that strays from pure gunplay to provide our players various options for improving their in-game performances.
As Tactical Gear will be taking up players' primary weapon slots, we hope this will allow players to come up with more creative long-term strategies.
TACTICAL GEAR: DRONE
The Drone is a Tactical Gear that allows players to scout a far distance safely and even pick up an item without facing the risk of direct combat.
Drones will spawn in every map.
Drones will be available in Normal Matches, Custom Games, Training Mode, and Sandbox Mode.

Once players loot and equip the drone, they can hold the Drone Tablet in their hands.

Players can then toggle in and out of Drone View.

The Drone will launch into the air once players toggle into Drone View.

A Drone in flight will make noise and have a distinctive blinking light.

A deployed Drone will be identifiable by a unique drone icon both on the map and minimap.

In Drone View, players' characters will stop moving and give up control of their body as they fly around in the perspective of the Drone.

If players toggle out of Drone View, the Drone will remain hovering in its current position.

Players can recall a Drone in flight.

When a recall is initiated, the Drone will attempt to fly back in a straight line to the spot the player recalled it.

The Drone will fly back to the location the player first recalled it.

When the recall is in progress, the recall will be stopped if the player attempts to use the Drone Tablet.

When the recall is in progress, the recall will be stopped if the player uses the recall feature again.

The Drone can not avoid obstacles or move through solid objects while being recalled.

The Drone has a large 300m operation radius that players must stay in while flying the Drone.

The Drone alerts players with a warning message and a static screen when it's within 90m of its maximum operation radius.

If the Drone leaves its operation radius, it will get destroyed and players will need to retrieve it and repair the Drone to use it again.

The Drone has a maximum HP of 35 and can take damage from various things.

A Drone can be damaged by

When the Drone's HP reaches 0, it will fall to the ground and get destroyed. Players must retrieve the Drone and repair it to use it again.

A Drone can loot a single item to its single inventory slot.

For example, a stack of bandages (5) is also considered a single item.

Drones can not pick up items from Care Packages, deathboxes, and trunks.

Players in Drone View are also able to drop the held item any time.

Players can receive the Drone's held item by recalling the Drone.

Players will be able to ping normally while toggled in Drone View.
NEW MODE: TUTORIALS
To create a richer gameplay experience for not only new players but also for returning players, we are adding two in-game tutorial modes that provide a step-by-step process. As for returning players who haven't accessed our game for months, these tutorials will help you revive your rusty battle skills before you're ready to plunge back into action.
ACTION QUEUING
With the Action Queue feature, players can queue up their next desired action by pressing and holding the button while a certain action is in progress. The action will immediately perform after the action in progress ends. For example, if you hold the firing key while reloading, the gun fires immediately after the reload action ends. We already have various action queues applied, but we want to respond to a long-requested community feedback by applying them to more cases to improve the flexibility and responsiveness of game controls.
MINIMAP IMPROVEMENTS
We have improved the quality of the minimap so that the terrain is displayed more intuitively. We have applied the same quality of curves in the map to the mini-map. In addition, the bridges are displayed in the same way as the roads.
Published at Mon, 10 Jan 2022 23:30:39 +0000
PUBG update: Battlegrounds patch notes for Xbox and PlayStation