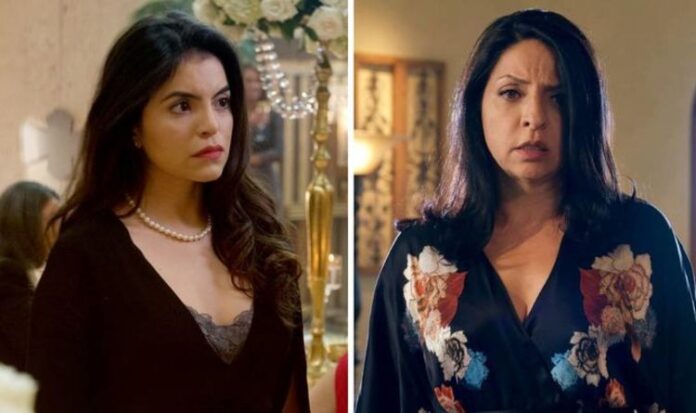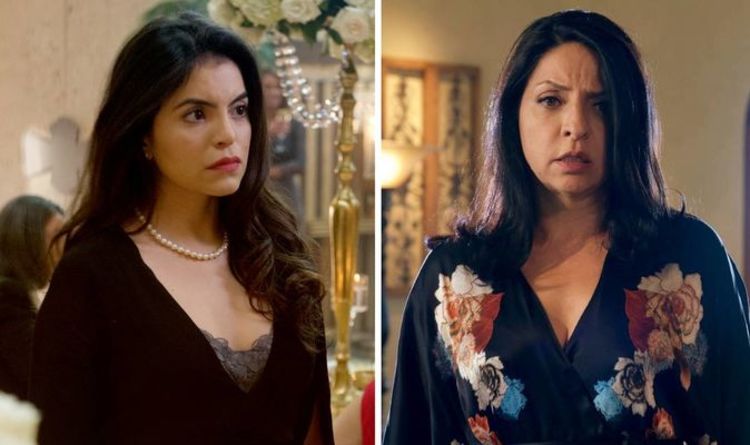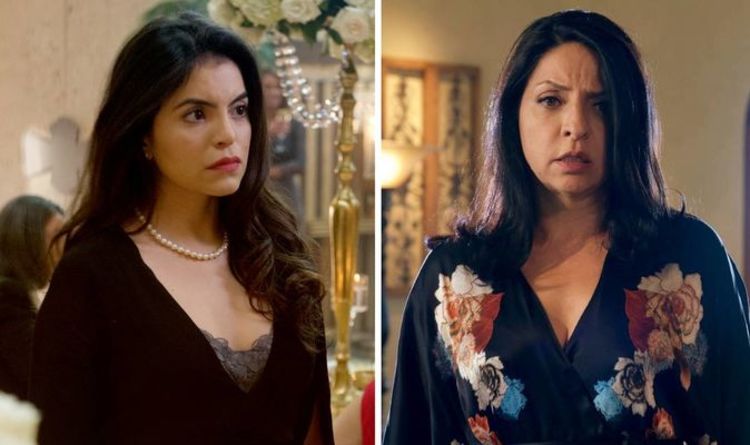 Queen of the South series four was very different from its previous series as many of its original cast was missing. Not only did James Valdez (played by Peter Gadiot) only appear in the last few moments of the finale, Camila (Veronica Falcon) and Isabela Vargas (Idalia Valles) were not in the latest series of the USA Network drama at all. Was Isabela Vargas killed off in season three?
WARNING: This article contains spoilers from Queen of the South.
Does Isabela Vargas die in Queen of the South?
Isabela has had a rocky relationship with her mother since day one, particularly following the death of her dad Don Epifanio (Joaquim del Almeida).

She believed her mum was responsible for her father's death and wanted her revenge, even denouncing her in public at a rally against the Governor.

However, no matter what, Camila was determined to protect her daughter and when General Cortez (Yancey Arias) kidnapped Isabela, the queenpin had to get revenge.

While Isabela was returned to her safe and sound, Camila knew she needed to team up with Teresa Mendoza (Alice Braga) to get justice.
READ MORE: Queen of the South season 5: Alice Braga reveals Teresa first-look
The plan was to have Cortez killed which Teresa agreed to help with if Camila provided her with a supplier.

Before the rest of the deal was carried out though, Camila needed to know Isabela would be safe.

She arranged for her daughter to leave Mexico, sending her to live in an unknown location across the border.

The mother and daughter duo had a heartfelt goodbye before Isabela was driven off away from the dangers of drug life.

This was the last time Isabela was seen in Queen of the South so it is safe to assume she didn't die.
Teresa forced Camila, who's played by actress Veronica Falcón, into exile after she discovered that the drug dealer was plotting to kill her.
Though she easily could have taken out her former mentor, Teresa decided to let her live but warned Camila that if she ever made a move against her, Camila's daughter, Isabela, would be her next target.
Camila didn't have as much luck though as Teresa double-crossed her and gave her up to Cortez.
But during a fight between Cortez and Teresa's men, Camila managed to escape, only to be tricked and handed back to Teresa by the supplier's scheming niece.
Despite having her enemy's life in her hands, Teresa didn't end up killing Camila.
Instead, she told her to leave Mexico for good, sending Camila into exile.
DON'T MISS…
Queen of the South spoilers: Will Teresa be pregnant in season 5? [SPOILER]
Queen of the South season 5: Showrunner 'rules out' Eddie's return [CAST]
The Sinner season 3: Do you have to watch The Sinner seasons in order? [EXPLAINER]
When she was told to leave, Camila questioned why she should go as she didn't care whether or not she hurt her.
However, Teresa then threatened Isabela's life, saying how they would find and kill her daughter if Camila ever tried to cause trouble for them again.
In a bid to protect her child, Camila agreed to Teresa's terms and walked away.
As of yet, it is still unclear if Camila and or Isabela will be returning for series five.
Published at Sat, 13 Feb 2021 00:01:00 +0000
Queen of the South: Does Isabela Vargas die in Queen of the South?