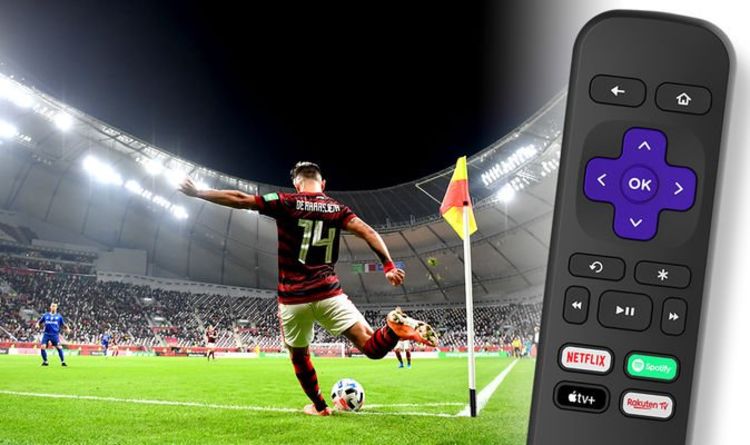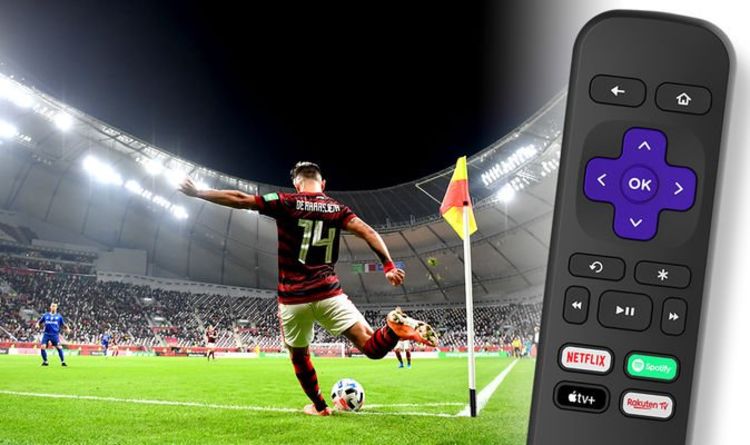 Roku is celebrating the Euros 2020 football tournament with a limited edition theme for your telly. Roku is available in a number of popular set-top boxes, streaming HDMI dongles, and Smart TVs and offers access to a wide range of video on-demand services, games and audio streaming services.
Anyone with a set-top box or telly powered by Roku's software will already have a limited edition Euro 2020 theme downloaded and available right now. To find it, you'll need to hit the Home button on your Roku remote to get back to the main menu, scroll down the list of options to find Settings. Inside the Settings menu, open up the Themes menu and select My Themes.
As you scroll through the installed themes on your device, Roku will offer a real-time preview of what that theme will look like. Themes not only change the background image behind the icons of your installed streaming apps, but also core components of the operating system – changing the style of the menus, for example.
Roku has already pushed out the Euro 2020 theme to all devices worldwide, so you should find the theme ready and waiting for you in that list. Hover over the item to see a preview, and then click the OK button on your remote to go ahead and install it on your set-top box.
READ NEXT
Chromecast with Google TV review: catching up with Amazon and Roku
For those who want to tune-in to the Euro 2020 fixture …but might be living in a household that's not quite as football-made as you are, the Private Listening feature on your Roku TV or streaming player should come in handy. This nifty function is perfect for when the crowds are roaring, but the kids are asleep, or your flatmate is working late. With Roku, you will be able to enjoy a game at home without disturbing anyone!
To use Private Listening, you'll need to download the Roku companion app to your iPhone or Android smartphone. Once paired with your streaming set-top box, you'll be able to listen on any wired headphones as well as any wireless earbuds paired with your handset.
Since it leverages the iOS and Android app, you won't have to worry about pairing anything with the Roku box itself. Instead, AirPods, Galaxy Buds, or any 'buds or over-ear Bluetooth headphones paired with your phone will work beam the audio from the movie, sporting fixture, quiz show, or radio show you're streaming on the Roku gadget.
Since Roku already supports all of the streaming services you'll need to tune-in to the Euros 2020 matches, here's an easy list of where all Roku viewers can find all England, Scotland and Wales games, up until round 16.
The Scots take on the Czech Republic; watch on BBC iPlayer
Wednesday, 16th June at 17:00 BST
Check out Wales up against Turkey on BBC iPlayer
Friday, 18th June at 20:00 BST
The UK contest is here watch England vs Scotland on ITV Hub
Sunday, 20th June at 17:00 BST
Don't miss Italy vs Wales on ITV Hub
Tuesday, 22nd June at 20:00 BST
A double whammy! Watch England battle it out against the Czech Republic, and Croatia vs Scotland on ITV Hub
Sunday, 11th July at 20:00 BST
The long-awaited final, and one of the biggest football games of the year, stream live on BBC iPlayer and ITV Hub on all Roku streaming devices.
Published at Thu, 17 Jun 2021 07:11:00 +0000
Roku launches free Euro 2020 update, and it's already available on your Smart TV