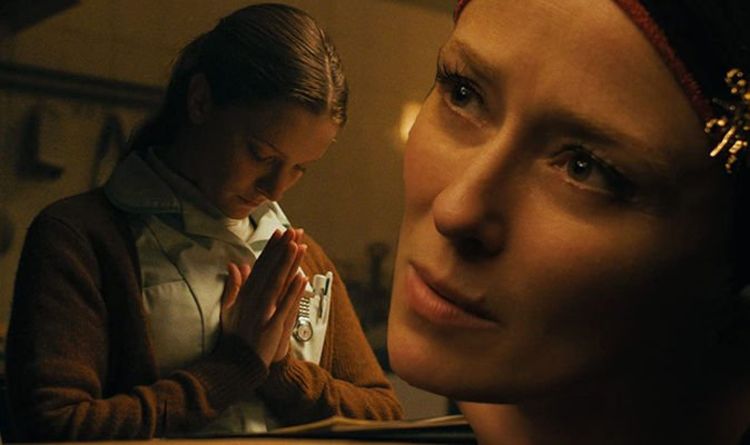 Saint Maud review: Thrilling story of obsession breathes life into cinema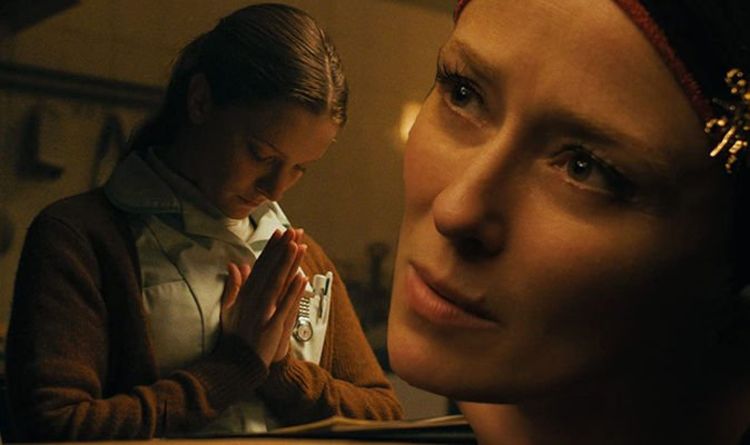 Saint Maud is a psychological horror movie starring Welsh actress Morfydd Clark, opposite the incredible Jennifer Ehle. The film is full of danger and desire, breathing life into the cinema after a spell of darkness. Saint Maud is an absolute must-see on the big screen, and makes a trip to the cinema well worth it.
The film follows the mysterious Maud (played by Morfydd Clark,) a young palliative care nurse who is open about her close relationship with her god.
Maud is quiet, gentle and pious as she cares for Amanda (Jennifer Ehle) a vibrant woman whose cancer is, frankly, an inconvenience to her social life, as she attempts to live out her final days in style.
For Maud, she becomes almost a project as the nurse believes her purpose may be to bring Amanda into a relationship with her god, seeing her enjoyment of parties as mere frivolities.
Amanda's relationship with prostitute Carol (Lily Frazer) and her penchant for drinking surrounded by friends is merely a road-block for Maud, as she believes these things are meaningless and strips Amanda of the fullness of life she could receive.
READ MORE: Roger Daltrey age: How old is Roger Daltrey and is the star married?
However, Maud's faith is one of obsession as she longs for these almost orgasmic touches from her 'god' and a sense of her purpose.
Soon, it is clear Maud is not entirely as she seems, and these obsessions have manifested themselves in ways which have led to her ruin and difficulty.
For Amanda, Maud's faith is an adorable trifle, though in her lowest moments she even seems tempted into believing in a higher power.
As Maud's mission continues, her obsession turns more towards Amanda herself, as the relationship becomes one tinged with erotic passion rather than the do-gooder cause she began with.
The film's director, Rose Glass, makes a stunning debut as she shows a woman escaping the shame of her past and dealing with the loneliness of her present by attempting to shape the future, with devastating consequences.
Almost every scene is shrouded in darkness, whether that is the darkness of Amanda's once vibrant home, now a shell of its former glory; or in Maud's late night flagellations and sinful endeavours.
Clark's performance is subtly eerie, as even her smiles and 'good deeds' come from a woman whose glassy eyed stares look as though she is possessed by something which certainly does not come from above.
In contrast, Ehle's woman of the world is far more relatable in many ways, with a somewhat acid-tongue and a very human desire to enjoy her final moments, despite Maud's desperation to take them from her.
DON'T MISS
Of course, there is a sexual element to much of Maud's actions, whether it be to feel her 'rewards' from her god, or in the way she stares longingly at Amanda, warning off her lovers as she desires to be everything and more to her patient.
She is also a master of falsehood, gaining trust from a new nurse in such a way that would make the audience feel they are watching Killing Eve's Villanelle rather than a religious nurse, hoping to do right by her patient.
The story is one of madness, salvation and sin, and one which truly has breathed new life into the cinema which, over the past few months, has languished in the wake of coronavirus.
Perhaps Saint Maud truly will be a saviour after all.
Saint Maud is in cinemas now
Published at Fri, 09 Oct 2020 09:57:14 +0000