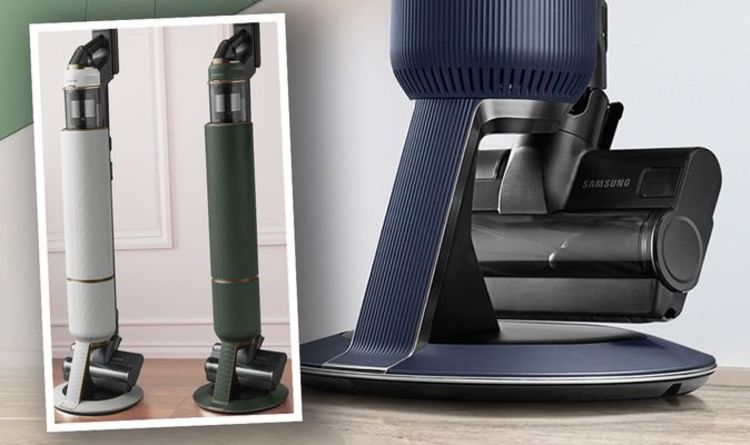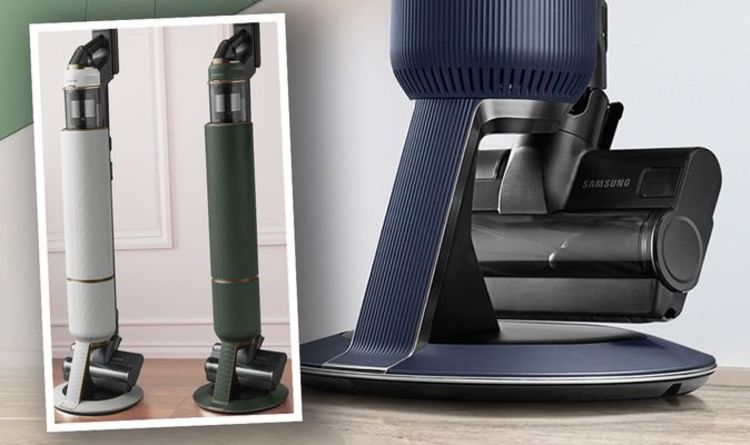 The Bespoke Jet vacuum includes all the usual features you'd expect on a cordless vacuum including powerful suction and a hassle-free way of sucking up the muck from your floors thanks to a battery pack.
But where things get clever is when you've finished your chores as Samsung is promising a simple way to remove all of the dust and fluff that this device has collected on its travels across your carpets.
Once you've finished vacuuming, you simply place the Bespoke Jet onto its All-in-One Clean Station with this dock then taking care of emptying and sprucing up the filthy collection bin.
Samsung says that, thanks to a unique Air Pulse technology, it's able to do all of this without any fine dust particles escaping and making a mess of the floor that's just been cleaned.
Along with that unique feature, there's another bonus that the Bespoke Jet has over its Dyson rivals as it has a fully removable battery meaning you'll never run low on juice halfway through a cleaning session. Once the hour of power is gone you simply pop a spare power pack inside to keep the housework on track.
Other extras include a lightweight design that makes it easy to hold in one hand and a powerful Digital Inverter Motor that generates up to 210W of suction power.
To help clean hard floors, the Bespoke Jet also comes with an upgraded Spray Spinning Sweeper which mops up any mess using a 150ml water tank.
"Cleanliness is now top of mind for consumers across the world, so we wanted to create a product that delivers more convenient and powerful features to keep users' homes tidy to the end of cleaning," said Hyesoon Yang, Executive Vice President and Head of Customer Experience of the Digital Appliances Business at Samsung Electronics. "The Samsung Bespoke Jet™ not only delivers the power and performance needed to keep your floors clean, its beautiful design can also fit seamlessly into any room in your home."
The Bespoke Jet will be available from this month in Southeast Asia, Europe, and March in the U.S.
There's no word yet on price.
Published at Tue, 18 Jan 2022 07:04:00 +0000
Samsung's new cordless vacuum gets one upgrade Dyson can't match