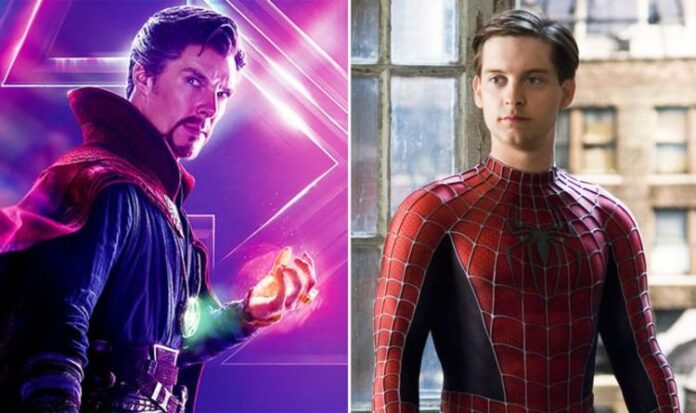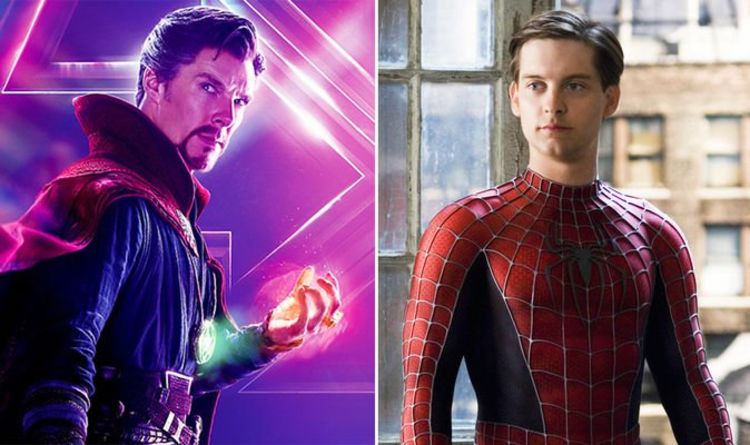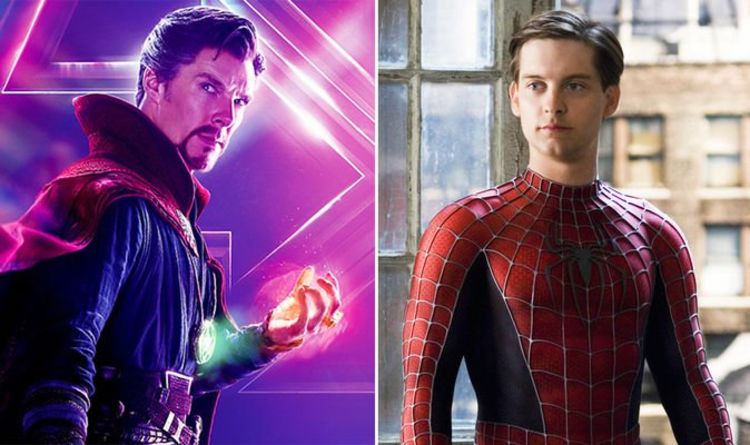 This Christmas sees the release on Spider-Man: No Way Home, starring Tom Holland's Web-Slinger and Benedict Cumberbatch's Sorcerer Supreme. Rumours are rife that both former Sony Spider-Man stars Tobey Maguire and Andrew Garfield are set to feature in the movie, as the MCU begins to explore alternate realities. While just three months later, original Spider-Man trilogy director Sam Raimi will see his Doctor Strange in the Multiverse of Madness hit cinemas.
Additionally, FandomWire have previously reported that Maguire will have a role in Doctor Strange 2, reuniting the star with Raimi.
This would make a lot of sense if true considering the Sorcerer Supreme is mentoring Holland's Peter Parker in Spider-Man: No Way Home.
But now the latest report from Giant Freakin Robot's insider sources is that Sony are considering a Spider-Man 4 directed by Raimi and starring Maguire.
Allegedly such a movie would be a spin-off from the events of Doctor Strange in the Multiverse of Madness.
READ MORE: Avengers: Chris Evans 'set to reprise Human Torch in Doctor Strange 2'
The outlet clarified that their source says neither Maguire nor Raimi are signed on for such a project.
But just the fact it's allegedly in consideration at the studio is very exciting, especially for fans of the original Spider-Man trilogy.
After all, the duo's planned Spider-Man 4 was ditched, with Sony going for a reboot starring Garfield as Peter Parker in 2012's The Amazing Spider-Man instead.
Nevertheless, the fourth Raimi movie had had a May 2011 release date, a script and both director and Maguire on board to return.
Raimi continued: "But I couldn't get the script together in time, due to my own failings.
"And I said to Sony, 'I don't want to make a movie that is less than great, so I think we shouldn't make this picture. Go ahead with your reboot, which you've been planning anyway.'
"And [former Sony co-chairman] Amy Pascal said, 'Thank you. Thank you for not wasting the studio's money, and I appreciate your candour.' So we left on the best of terms, both of us trying to do the best thing for fans, the good name of Spider-Man and Sony Studios."
Nevertheless, with rumours of Raimi and Maguire reuniting on Doctor Strange in the Multiverse of Madness, perhaps they'll get to make their Spider-Man 4 after all.
Spider-Man: No Way Home will also see the return of previous Sony villains from the Maguire and Garfield movies.
Alfred Molina is reprising his Doctor Octopus from Spider-Man 2 and Jamie Foxx is back as Electro from The Amazing Spider-Man 2.
Also rumoured to feature are Willem Dafoe's Green Goblin and Thomas Haden Church's Sandman.
Spider-Man: No Way Home hits cinemas on December 17, 2021 and Doctor Strange in the Multiverse of Madness will follow on March 25, 2022.
Published at Tue, 06 Apr 2021 09:51:00 +0000
Tobey Maguire Spider-Man 4 directed by Sam Raimi 'in consideration after Doctor Strange 2'