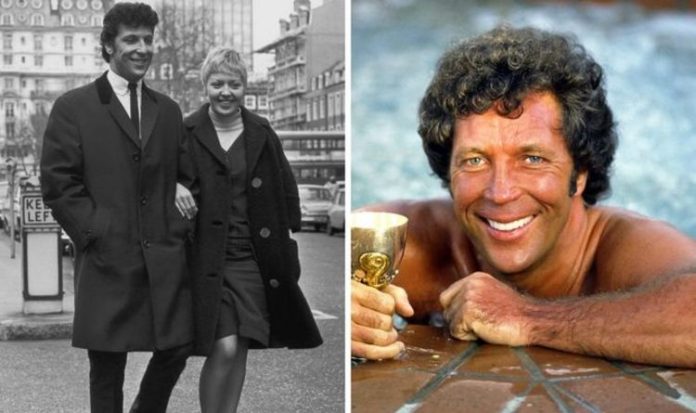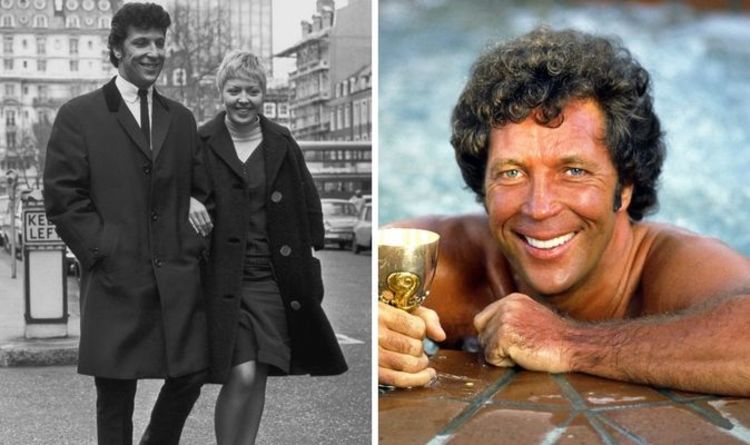 Tom Jones wife: When did Sir Tom and his wife Linda marry? 'Very young'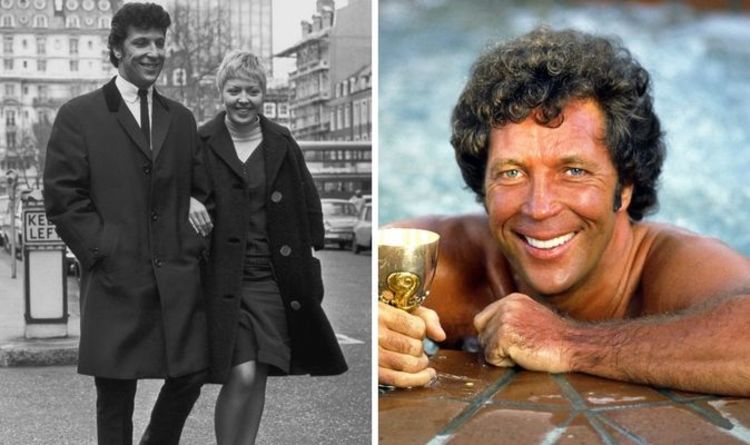 Sir Tom Jones has been in the music industry for more than 50 years, crooning and swivelling his hips for the ladies. In the background, however, was his wife Linda, who was known as Lady Linda by many of Sir Tom's fans. Now, Sir Tom is going it alone after Linda's tragic death – but when did they get married?
When did Sir Tom Jones and his wife Linda get married?
Sir Tom Jones and his wife Melinda "Linda" Trenchard met as teenagers and married aged 16.
Linda became pregnant with Sir Tom's son as a teenager and the pair exchanged vows in March 1957, just a month before their son Mark was born.
Of course, friends in Pontypridd, Wales, where Sir Tom and Linda are from, knew not to mess with his girlfriend once they got together, even more so when the pair wed.
READ MORE: Steven Tyler daughter: Is Liv Tyler the Aerosmith star's daughter?
In an exclusive chat with Express.co.uk, Tom Jones – real name Thomas Woodward – biographer Colin Macfarlane said: "According to several people I've spoken to, she was the most beautiful woman in Pontypridd.
"The most beautiful woman he'd ever seen and Tom landed the big catch there.
"And then Tom wouldn't allow anyone to chat her up and he would get into a fight if anyone tried to chat up Linda Woodward.
"His pals would say, 'Linda is Tommy's girl,' but of course when she got pregnant that became apparent."
As part of his 80th birthday celebrations, Sir Tom told the heartwarming story of how he met Linda.
Speaking in a BBC Radio 2 documentary to mark his big milestone, Sir Tom said: "I remember her playing marbles and I thought, 'My God, what great legs she's got.'"
"And then she stood up and she was as pretty in the face as her legs were.
"We started playing kiss-chase. I felt different when I kissed her, and she felt the same way.
"We started dancing together when we were 15. She would look great.
DON'T MISS
"She was the best-looking girl around there and we got together. It was magic."
The couple was together for many years before Linda died of cancer in 2016.
This means they were married for 59 years, just missing out on their 60th anniversary.
Her death left Sir Tom totally heartbroken, and he moved out of their home together in LA, reportedly selling a great number of their possessions except for treasured photographs.
He loved her dearly, despite various dalliances, as he told WalesOnline in 2009.
He told the publication: "I'm still in love with Linda today.
"We've gone through thick and thin. I also remember all those times growing up together which is why we will never split – no matter what has happened or what I've done."
"We're both Welsh and both laugh at the same things. After the passion in our marriage died down, we became soulmates.
"Even if I could have foreseen my fame, I still would have married Linda. It gave me more strength and more determination.
"If I'd been a single teenager, I would've been more flippant. Instead I had to do this singing career not just for me, but for Linda and our son, Mark."
Published at Sun, 08 Nov 2020 12:29:57 +0000