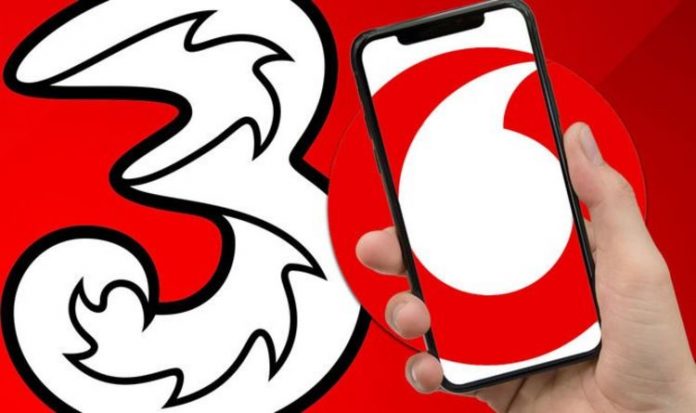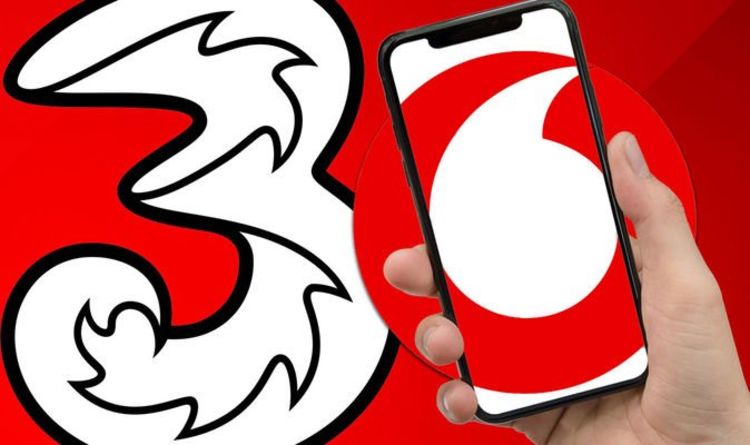 Vodafone and Three follow EE and BT by announcing monthly price rise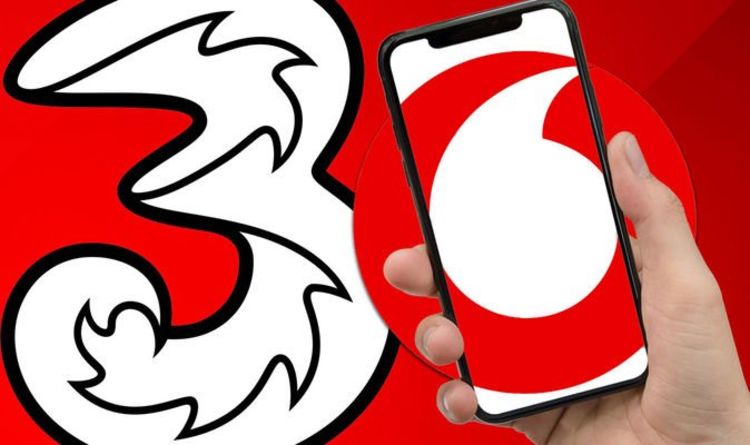 Vodafone and Three are the latest telecommunication giants to reveal inbound price rises for customers. The price rises affect Vodafone and Three pay monthly mobile or broadband customers that sign up to a new deal or upgrade their existing contracts. The Three price rise rise will affect customers from October 29 while for Vodafone the date to look out for is December 9.
Mobile networks often increase prices on an annual basis, but this tends to be in line with the Consumer Price Index (CPI) rate of inflation.
During the past ten years CPI increases have remained between 2.1 percent and 2.5 percent.
But a number of mobile and broadband giants have announced this will be changing in 2021.
In September it was revealed that BT and EE prices were rising in 2021 by the CPI rate plus 3.9 percent, with PlusNet (which is also part of the BT Group) announcing the same move in October.
Those that sign up to a new BT or EE contract or renew after September 1 2020 will be affected by the price rise, which kicks into effect from March 31.
READ MORE: Vodafone users just received awesome news, but EE shouldn't be worried
For Plusnet customers, the price rise will affect contracts taken out after October 7 2020 and will rise by the same rate. The price rise will take effect on or after June 1 2021.
And now following these announcements Vodafone and Three have revealed their own price rises for next year.
The Three price rise will be a flat 4.5 percent increase, which affects pay monthly customers that take out a new deal from October 29.
This affects all pay monthly customers such as those on mobile, SIM-only or broadband deals. The price rise will kick into effect next April.
While Vodafone are increasing prices by CPI plus 3.9 percent – which is the same rate as BT, EE and Plusnet.
This once again affects all pay monthly customers who take out a new deal or renew, with mobile, SIM-only and broadband customers impacted.
Those that renew or take out a new deal from December 9 will be affected, and the price rise will kick into effect next April.
Speaking to Money Saving Expert, a Vodafone spokesperson said: "We recognise no one wants to see price rises, but these are necessary for us to continue investing in our networks, products and services."
While a spokesperson for Three added: "We have taken the decision to apply an annual fixed percentage increase of 4.5 percent for new and upgrading customers from 29 October 2020. This means, for example, that a £20 per month contract will see an increase of 90p per month. This change will be applied in April 2021.
"We believe that integral to a great customer experience is certainty and transparency. With a fixed price change compared to the variable and unpredictable increases applied by other mobile network operators, customers will not have to rely on a fluctuating RPI or CPI rate to clearly understand the full cost of their contract."
And speaking previously about their price rises, a BT spokesperson said: "While we recognise that no one likes to see their prices go up, with the major growth in data usage seen recently, both at home and on the move, we want to continue to invest heavily in our networks, products and services, simplify our packages and policies, and offer greater support and flexibility to those who need it the most.
"That's why we're making some changes to our contract terms, and better reflect the fairness commitments laid out by Ofcom last year, by bringing all our products and brands in line with a single annual increase, of a known and predictable amount. This is far clearer for our customers and moves away from the unpredictable changes that customers can face today across the industry."
Published at Sat, 07 Nov 2020 15:51:20 +0000