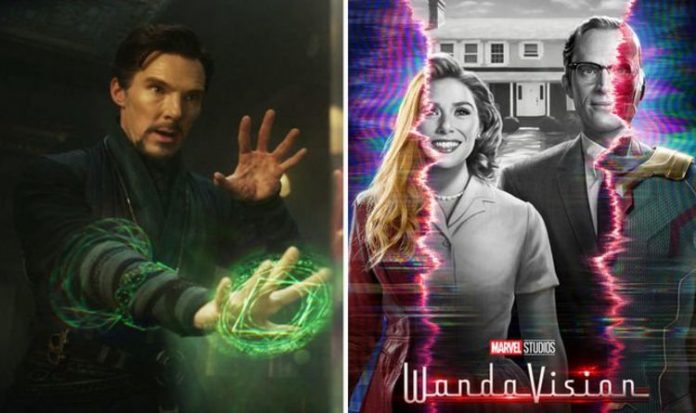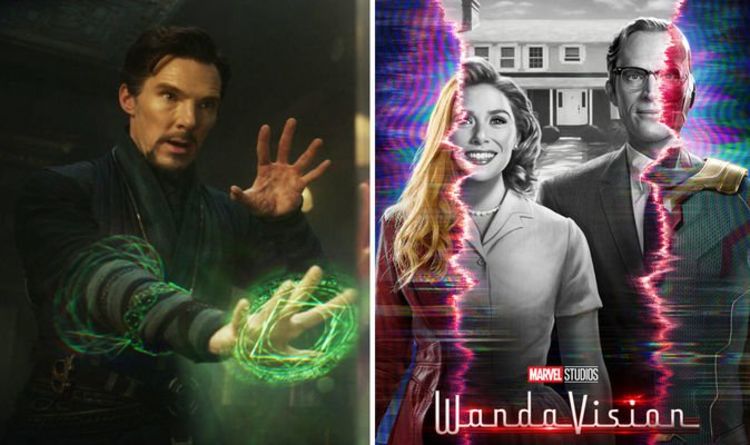 WandaVision: Doctor Strange 2 and Captain Marvel connection shared by MCU boss Kevin Feige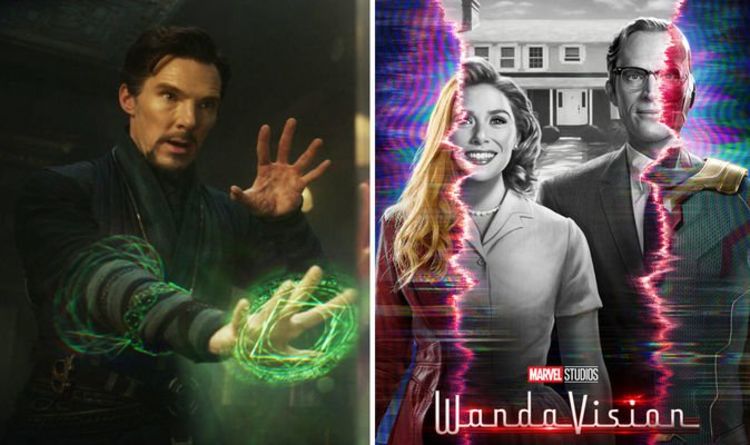 After a year without an MCU movie, Marvel Phase 4 is kicking off with Disney+ miniseries WandaVision. Set in the aftermath of Avengers Endgame, the surreal and mysterious show sees Scarlet Witch and Vision (who died in Avengers Infinity War) living in a world of old fashioned sitcoms. Perhaps this is Wanda's way of manipulating reality to cope with a life without her lover?
Whatever the case, WandaVision is directly linked to the MCU movies, including Doctor Strange 2 and Captain Marvel.
As suspected, Marvel boss Kevin Feige has now revealed Doctor Strange in the Multiverse of Madness' connection to the miniseries.
In a new interview, the producer said WandaVision will directly set up the 2022 movie, in which Elizabeth Olsen's Scarlet Witch co-stars opposite Benedict Cumberbatch's Sorcerer Supreme.
Perhaps the WandaVision setting even takes place elsewhere in the MCU multiverse?
READ MORE: Marvel's Wandavision: Disney+ trailer teases Avengers connections
Meanwhile, in the same Entertainment Weekly piece, it's also revealed that Teyonah Parris is playing an older version of Monica Rambeau in WandaVision. MCU fans will remember her as the young girl in the 1990s set Captain Marvel.
While comic book enthusiasts know that Monica was the first female African-American Avenger who often fights alongside both Wanda and Vision.
Over the decades she's been known by a number of different names from Pulsar, Spectrum and Photon to even Captain Marvel.
In fact, she was the first woman to use the mantle even before Brie Larson's Carol Danvers.
Next year sees the first time that four MCU movies have hit cinemas.
Kicking things off is the year-long delayed Black Widow, a prequel set between Captain America: Civil War and Avengers Infinity War.
This will be followed by Shang-Chi and the Legend of the Ten Rings, Eternals and untitled Spider-Man 3.
The latter will see Doctor Strange mentor Peter Parker ahead of the Multiverse of Madness movie.
While 2021 on Disney+ sees MCU miniseries The Falcon and the Winter Soldier, Loki and What If…?
Then, in 2022, fans are treated to Thor: Love and Thunder and Doctor Strange in the Multiverse of Madness at the cinema, alongside Black Panther II and Captain Marvel 2.
While Disney+ shows that year include Hawkeye, Ms Marvel, Moon Knight and She-Hulk.
WandaVision is expected to hit Disney+ this December.
Published at Tue, 10 Nov 2020 18:41:00 +0000