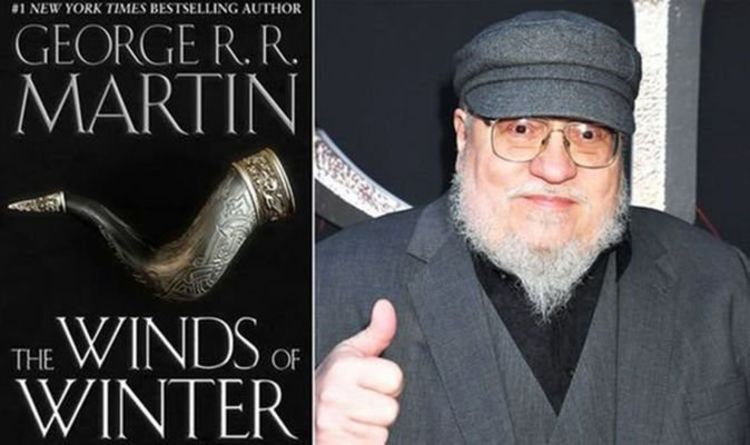 Winds of Winter: George RR Martin assures fans of PROGRESS plus shares what he's watching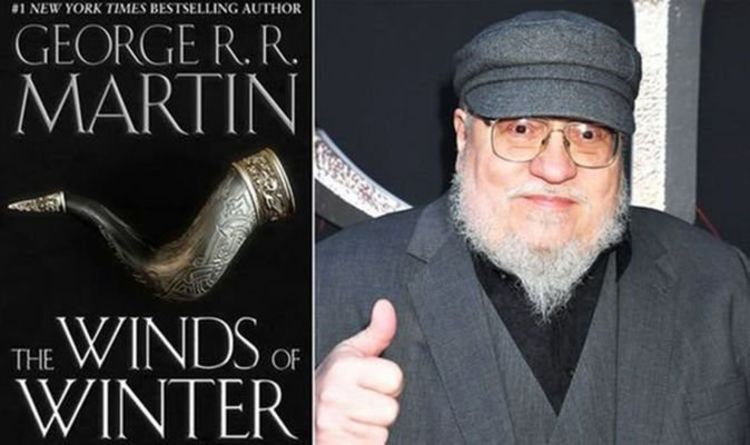 After a brief break back in Santa Fe, George RR Martin is back up at his mountain cabin working hard on The Winds of Winter. And in his latest post, the 71-year-old reassured fans that he's working hard on the delayed ASOIAF novel. The author wrote: "I write most days, sometimes into the evenings."
That's certainly encouraging, since Martin has previously said he only writes his novels when he sets aside a whole day to work on them.
But, of course, the 71-year-old needs his downtime too and has shared with fans what Film and TV he's been enjoying of late.
The Game of Thrones creator wrote: "At night, after supper, I read, watch television, or screen movies (I used to love going to the movies, since the best place to see a film is in a theatre with an audience around you, but the pandemic has put an end to that for the nonce).
"A couple of things I have really enjoyed lately…"
READ MORE: Game of Thrones Winds of Winter: ANOTHER Stark will be crowned?
Martin continued: "Parris and I binged on HBO's adaptation of Philip Pullman's HIS DARK MATERIALS when I was back in Santa Fe, and loved it.
"Gorgeous production, great cast (loved Lin-Manuel as the aeronaut), and SO much better than the feature film. Plus armored bears.
"Can't go wrong with armored bears. The world needs more armored bears. All the daemons are cool too. (Hate that damn monkey).
"If you're a Pullman fan, give this a look. And if you're not, watch it anyway, it may make you a Pullman fan."
Martin added: "The Boss knows all the secrets of life… but, hey, he's from Jersey!
"The music canNOT be beat, and I like some of the choices the filmmakers made, like the lyrics coming up on screen.
"With rare exceptions, I am not usually a big fan of musicals… but this one rocks. (If it even counts as a musical)."
Last month, the author shared his writing struggles with The Winds of Winter.
He wrote on his blog: "Dwelling where I am now, deep in the heart of Westeros, I find myself surrounded by my characters, the children of my mind and heart and soul.
"They are real to me, as I write them, and I struggle to make them real to my readers as well.
"All of them are flawed, from the best to the worst.
"They do heroic things, they do selfish things."
Published at Mon, 07 Sep 2020 09:18:00 +0000