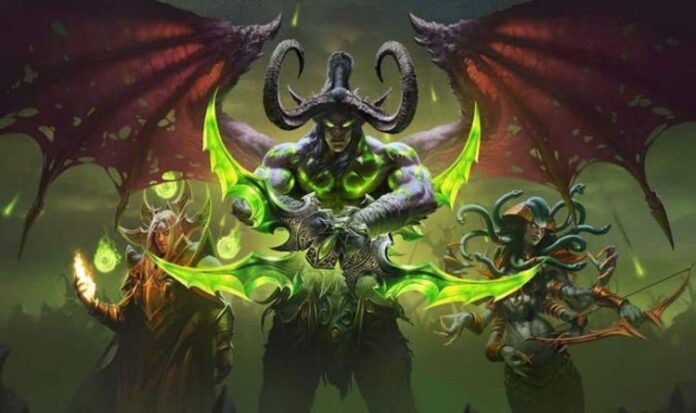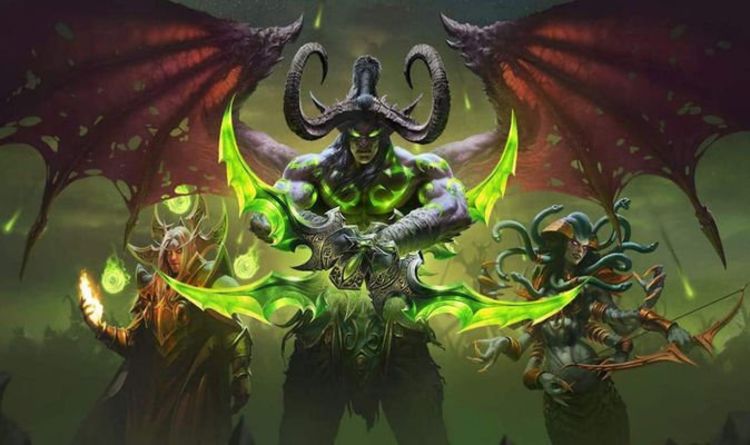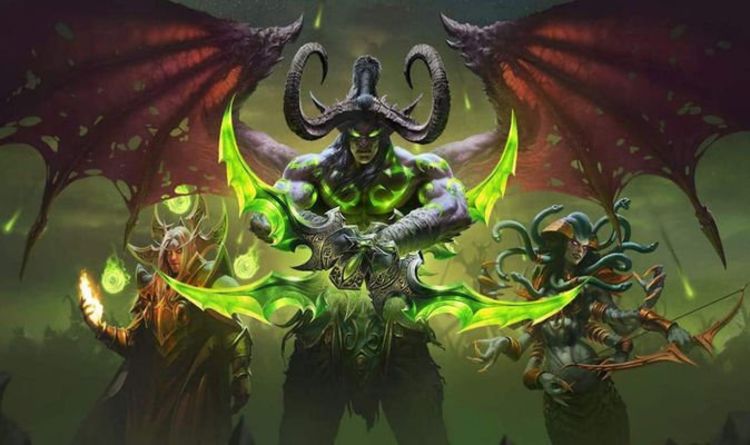 World of Warcraft The Burning Crusade Classic is the next old-school expansion coming to the popular MMORPG.
Announced during this year's BlizzCon event, the add-on has previously been listed as "coming soon".
However, based on leaked material posted on Reddit (see the screenshot below), the DLC has been given a June 1 release date on PC.
While Blizzard is yet to make an official announcement, the release date teaser seems like a pretty concrete leak.
If it is true and the expansion is scheduled to launch on June 1, then expect Blizzard to make it official very soon.
Originally launched back in 2007, The Burning Crusade is the first of eight World of Wacraft expansions on PC.
It famously raised the game's level cap, while also introducing two new playable races to WoW.
A Classic version has been on the cards since early 2020, when Blizzard asked fans if they'd be interested in revisiting the content.
The plot revolves around the opening of the Dark Portal to Outland, where the Burning Legion rule.
"You've taken Azeroth by storm. Now a dark frontier awaits you beyond the Dark Portal. Return to a lost era of Azeroth and enjoy the timeless stories that defined this world at war," reads the official description.
"Burning Crusade Classic is a faithful recreation of the original release of World of Warcraft: The Burning Crusade.
"Enter the Twisting Nether and explore Outland—the shattered remains of the once beautiful orc homeworld, Draenor. Battle to level 70, ride majestic flying mounts, and master two additional races: the mystical blood elves and the pious draenei.
"With the release of Burning Crusade Classic, new realm types will be added to WoW Classic. If you already have characters on WoW Classic, you'll have to choose what path your characters will take going forward.
Fans can access World of Wacraft Classic and the upcoming Burning Crusade expansion by purchasing a subscription on the Blizzard website.
Subscriptions are available for £9.99 a month, or £28.17 for three months and £52.14 for six months.
Purchasing the six month subscription gives players access to the Lucky Yun Mount, which is worth £19.
"Trying to turn fortune in your favor? You're in luck! The pandaren elders claim that Lucky Yun will bestow prosperity upon anyone who touches its glittering hide.
"Take this ox by the horns and be prepared to meet your good fortune in Azeroth and beyond."
Published at Tue, 04 May 2021 21:28:00 +0000
World of Warcraft Burning Crusade Classic release date is much sooner than expected