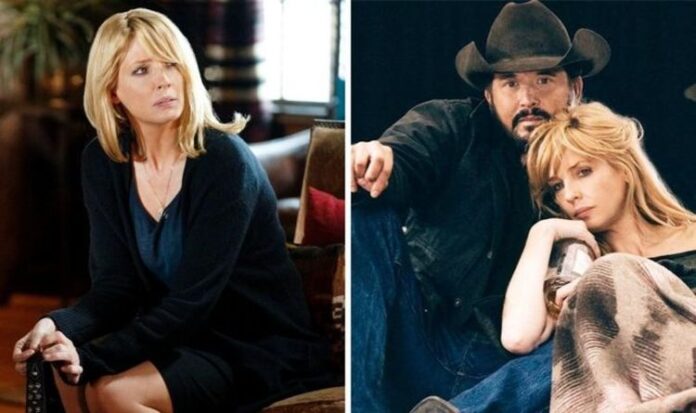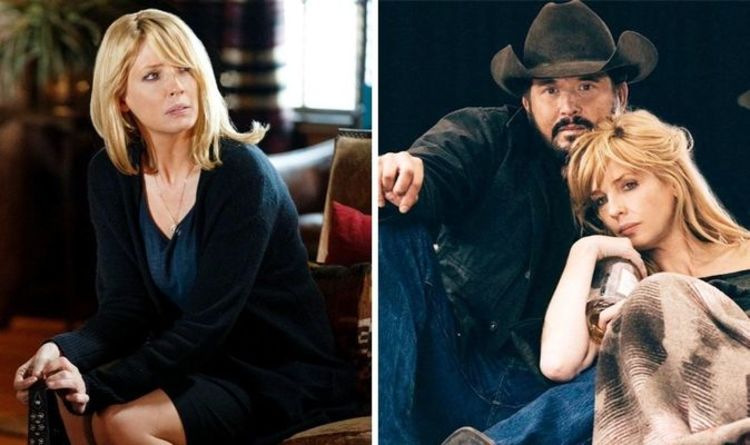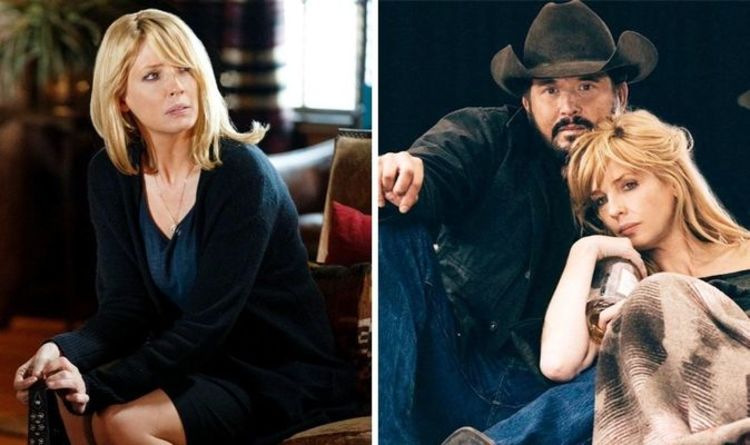 Viewers are still reeling after the devastating ending to Yellowstone's rip-roaring third season. Now, new comments from principal stars Kelly Reilly and Cole Hauser have teased what's to come when the acclaimed drama returns for its fourth instalment on Paramount.
Kelly Reilly has teased what's in store for her character Beth Dutton and fiancé Rip Wheeler (Cole Hauser) in the upcoming season of Yellowstone.
Taylor Sheridan's popular Western series delivered a devastating cliffhanger last year that left the lives of several characters hanging by a thread.
After ranch owner John Dutton (Kevin Costner) was shot on the highway, his children Kayce (Luke Grimes) and Beth suffered similar attacks.
Beth's fate remains perhaps the most unclear as the family's shrewd and fiercely capable banker was delivered an explosive package which tore her office apart.
READ MORE: Yellowstone season 4: Will Christina and her baby return?
With much of the audience assuming John's daughter was killed in the blast, a new interview with Reilly and Hauser has cast doubt over Yellowstone's status quo at the start of season four.
The co-stars recently sat down with Deadline to discuss Beth and Rip's relationship within the series, which seems to be continuing despite the attacks when the series returns.
Reilly said: "Beth and Rip are soulmates and have been since they met."
Their slow burn romance has certainly been a highlight for most viewers, but it hasn't been without its fair share of ups and downs.
Reilly explained: "We see them with all the other characters and then when they are together they just bring out a whole different color in each other.
"It provides a level of healing for Beth, a place for her to rest and lay down her weapons."
She also noted that Beth has only just started to consider herself worthy of Rip's love and affection, and their openness with each other may evolve even further in the coming episodes.
One of their most touching scenes involved them sharing breakfast together as Beth healed from yet another attack during the show's second season, and fans can't wait for more moments like this in the next episodes.
The Yellowstone star also revealed the series' fourth season will be the most satisfying chapter of the story so far.
Unfortunately, this still doesn't confirm outright whether or not Beth was able to survive the attempt on her life last time we saw her.
Even so, Reilly has remained heavily involved in the fourth season and was spotted on set in Montana during filming, so fans have good odds on Beth Dutton's anticipated return.
Yellowstone season 4 will premiere in June 2021 on Paramount.
Published at Sun, 16 May 2021 23:43:58 +0000
Yellowstone season 4: Beth's fate 'sealed' as stars speak on future together