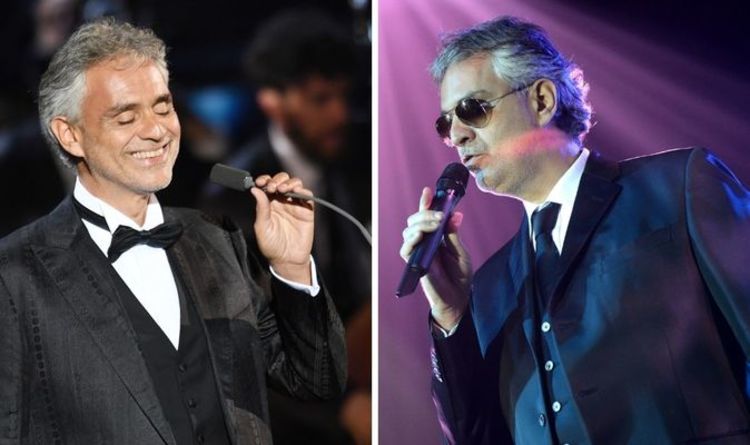 Andrea Bocelli concert: When will Andrea Bocelli play at O2? What happens to my ticket?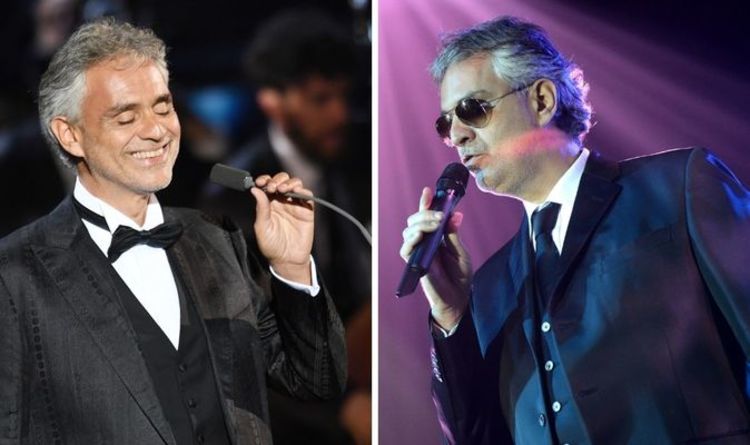 Andrea Bocelli fans have been waiting patiently to listen to their favourite singer perform. He was supposed to be on stage at The O2 in London this month, however the COVID-19 pandemic stopped these shows in their tracks. For fans who have missed out, when will Andrea come to The O2 and what happens to the tickets?
Andrea Bocelli was expected to play two concerts at London's O2 this October, playing two concerts.
However, those were sadly cancelled due to the coronavirus pandemic, which led to a huge number of cancellations from various musicians.
Despite the cancellations, Andrea's concerts have been rescheduled, and fans can still attend the gig and watch him perform.
The concert dates are on Saturday, October 2 and Sunday, October 3, both in 2021.
READ MORE: David Bowie alter ego: How many alter egos did David Bowie have?
These are rescheduled from this October, so Andrea's concerts will take a place a whole year after they were originally planned.
Fans will also be wondering whether their tickets from the original concerts will be valid, or whether they will need to start at the beginning again.
The official website reads of the new concert dates: "It is with regret that due to the situation with regards to coronavirus in the UK and around the world, the Andrea Bocelli shows due to take place in October 2020 have been postponed and will now take place in October 2021. All tickets remain valid."
This is great news for fans, as they will be able to use their tickets from the cancelled gigs to attend the new concerts.
For those concerned about their tickets or seeking further clarity, the best way to find out more information is to visit The O2's official website.
Earlier this year Andrea performed a live stream concert for Easter, at the Duomo Cathedral in Milan.
Speaking to Variety, he said: "I believe in the strength of praying together.
"I believe in the Christian Easter, a universal symbol of rebirth that everyone – whether they are believers or not – truly needs right now.
"Thanks to music, streamed live, bringing together millions of clasped hands everywhere in the world, we will hug this wounded earth's pulsing heart, this wonderful international forge that is reason for Italian pride.
DON'T MISS
"The generous, courageous, proactive Milan and the whole of Italy will be again, and very soon, a winning model, engine of a renaissance that we all hope for.
"It will be a joy to witness it, in the Duomo, during the Easter celebration which evokes the mystery of birth and rebirth."
Andrea returned to practising Catholicism in around 1994, said he believes "rebirth" is important in the midst of the current crisis.
At the concert, Andrea was accompanied by organist Emanuele Vianelli, and included traditional pieces such as Ave Maria, Mascagni's Sancta Maria and Amazing Grace.
It may be he includes some of these songs in his new concert, or it may be fans will get the concert he intended to give this year.
Published at Wed, 21 Oct 2020 10:50:13 +0000