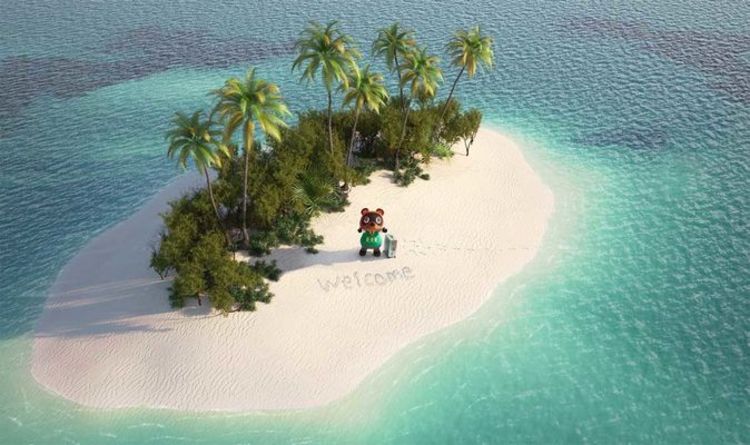 Animal Crossing New Horizons September Bugs and Fish ACNH update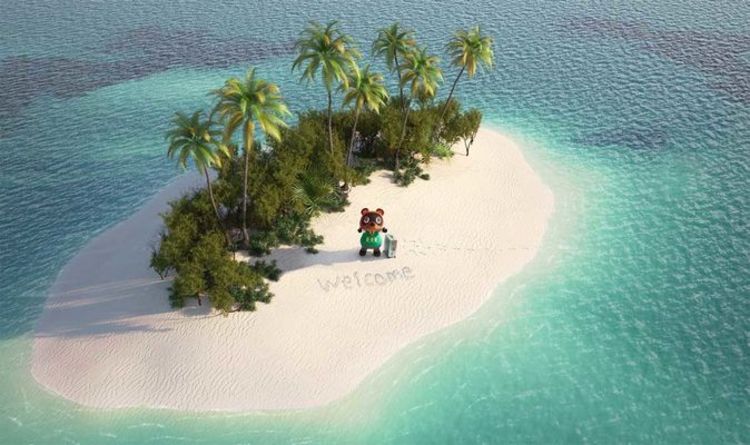 A new Wildlife update is being released for Animal Crossing New Horizons fans in September, and gamers are expecting it to land very soon on Nintendo Switch. The big part of this new patch will be the refreshed list of Fish and Bugs to collect over the coming weeks. No other big features are expected to arrive, although the changing of the seasons will be something to look out for later this month.
Autumn isn't far off, and that should mean an aesthetic change to ACNW islands in the Northern Hemisphere.
Nintendo may also use the changing of the seasons to announce its next wave of features for the game, although this remains speculation for now.
There will also be new Autumn events made available, as we saw with the switch from Spring to Summer.
As mentioned above, the main thing to watch out for this week is Nintendo refreshing the fish and bugs that will be available in the wild this month.
As usual, the new Fish and Bugs will be split into different categories and some may only be available in the Northern or Southern Hemisphere.
Nintendo has also started releasing videos of what's new, so it will be worth checking out the official list when it's shared later this month.
ANIMAL CROSSING NEW HORIZONS FISH AND BUGS LIST
Animal Crossing New Horizons gamers can look forward to a revamped list of Fish and Bugs that will be available to catch during the month of September
This is tied to the seasonal variations in the Northern and Southern Hemispheres, with the list below offering details on what will be available over the coming weeks.
Northern Hemisphere Fish in September
Sturgeon – Price 10,000 – Location River Mouth – Size Huge – Time Anytime
Golden trout – Price 15,000 – Location Clifftop River – Size Medium-small – Time 4pm to 9am
Cherry salmon – Price 1,000 – Location Clifftop River or Pond – Size Medium-small – Time 4pm to 9am
Char – Price 3,800 – Location Clifftop River or Pond – Size Medium-small – Time 4pm to 9am
Mitten crab – Price 2,000 – Location River – Size Small – Time 4pm to 9am
Pike – Price 1,800 – Location River – Size Large – Time Anytime
Salmon – Price 700 – Location River Mouth – Size Medium-large – Time Anytime
King salmon – Price 1,800 – Location River Mouth – Size Huge – Time Anytime
Southern Hemisphere Fish in September
Golden trout – Price 15,000 – Location Clifftop River – Size Medium-small – Time 4pm to 9am
Cherry salmon – Price 1,000 – Location Clifftop River – Size Medium-small – Time 4pm to 9am
Char – Price 3,800 – Location Pond – Size Medium-small – Time 4pm to 9am
Tadpole – Price 100 – Location Pond – Size Tiny – Time Anytime
Loach – Price 400 – Location River – Size Small – Time Anytime
Barred knifejaw – Price 5,000 – Location Sea – Size Medium-small – Time Anytime
Northern Hemisphere Bugs in September
Bell Cricket – Price 430 – Location On the Ground – Time 5pm – 8am
Common Butterfly – Price 160 – Locations Above Flowers – Time 4am – 7pm
Cricket – Price 130 – Location On the Ground – Time 5pm – 8am
Monarch Butterfly – Price 140 – Location Flying – Time 4am – 5pm
Cricket – Price 130 – Location On the Ground – Time 5pm – 8am
Red Dragonfly – Price 180 – Location Flying – Time 8am – 7pm
Pill Bug – Price 250 – Location Rocks – Time 11pm – 4pm
Centipede – Price 300 – Location Rocks – Time 5pm – 11pm
Southern Hemisphere Bugs in September
Tiger Butterfly – Price 240 – Location Flying – Time 4am – 7pm
Peacock Butterfly – Price 2,500 – Location Flowers – Time 4am – 7pm
Mantis – Price 430 – Location Flowers – Time 8am – 5pm
Orchid Mantis – Price 2,400 – Location Flowers – Time 8am – 5pm
Honeybee – Price 200 – Location Flowers – Time 8am – 5pm
Stink Bug – Price 120- Location Flowers – Time All Da
Man-faced Bug – Price 1,000- Location Flowers – Time 7pm – 8am
Tiger Beetle – Price 1,500 – Location Flying – Time All Day
Published at Mon, 31 Aug 2020 21:35:12 +0000