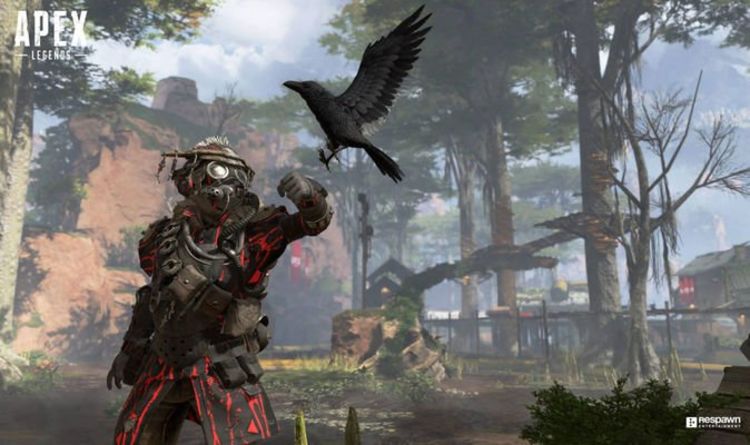 Apex Legends update time: Aftermarket event patch notes for PS4 and Xbox One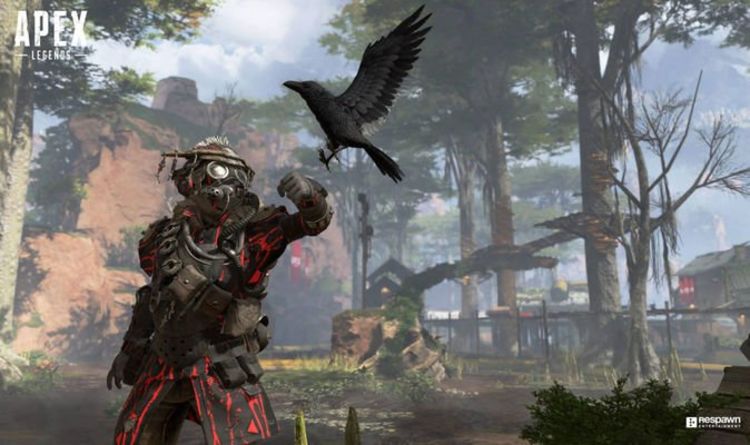 Developers Repawn Entertainment are launching a big new Apex Legends update today and it's set to bring plenty of new stuff to all platforms.
The big news is that the Crossplay beta is launching, meaning you'll be able to team up with friends on PS4, Xbox One and PC.
There will be limitations for those gamers between PC and consoles, with Respawn telling fans this week:
"Now, all console players will play together, and PC players will continue to play only with other PC players. We want to ensure that keyboard and mouse PC players are not being matched against console players, for reasons that should be obvious.
"If, however, an Xbox One or PlayStation 4 player and PC player party up together, they will be put into PC matches. This ensures that the console games don't have PC players in them, but still allows for the console player to play with their PC friend if they opt-in."
WHEN IS THE APEX LEGENDS UPDATE TIME?
Developers Respawn Entertainment has confirmed that its Apex Legends Crossplay has a release date set for Tuesday, October 6, 2020.
The Apex Legends update time has been shared on the official Discord channel and should be going live at 6pm BST.
For gamers in the United States, this means the new patch should be available to download from 10am PDT onwards.
It's unclear right now how big the new download will be but it could take a while to get everything up to date.
Servers can take a while to get back on track after the initial update release, so there's a chance of some issues. October 6 will also see the launch of the new Aftermarket event, which brings another set of 24 themed, limited-time cosmetics to Apex Legends.
All 24 items will be available through direct purchase (for Apex Coins or Crafting Metals) and in Event Apex Packs for the entire duration of the event. The development team has confirmed that each Event Pack will come with one event item and two non-event items.
You can find highlights from today's Apex Legends Afermarket event patch notes, below:
CROSS-PLAY BETA
Since the launch of Apex Legends, cross-play has been one of the most requested features from our players who want the ability to play with their friends on other platforms. During the cross-play beta, players will have full access to cross-play functionality while we collect data, test the feature at scale, and most importantly, listen to you, the fans, for feedback.
LTM – FLASHPOINT
Aftermarket delivers an all new limited time mode, Flashpoint. Played on Kings Canyon, all healing items are removed in favor of massive zones around the map that regen both your health and shields.
COLLECTION EVENT
Aftermarket brings in another 24 item collection event with skins like Wattson's "Wired for Speed" skin or Wraith's "Void Prowler" Skin.
EVENT PRIZE TRACK
With a new event, also means a new challenge track! This time around, get a chance to get free cosmetics like Bangalore's "Blue Chipped" or the Hemlok's "Performance Boost".
NEW HEIRLOOM – CAUSTIC'S DEATH HAMMER
Caustic's Death Hammer is the latest heirloom to be added to the heirloom pool. This nox filled hammer will smash anyone who comes in contact with it.
WEAPON META
Devotion
Increasing hipfire spread at a base level and also increasing the spread added while firing.
Spitfire
We try to keep hipfire numbers consistent with similar weapons of the same class. So, the hipfire spread increase on the Devotion is also being applied to the Spitfire. To compensate, we are reducing horizontal recoil on the Spitfire.
Triple Take
Reduced fire rate from 1.4 to 1.3.
QUALITY OF LIFE
Loot Prompts now show how much damage an evo shield has accumulated, so you can make a better decision when switching.
You are now able to switch to same-level armor that has less health, if it is closer to evolving.
Loot Prompts will now have a small indicator that lets you know if your teammate needs this item, so you can ping it!
Published at Tue, 06 Oct 2020 01:42:15 +0000