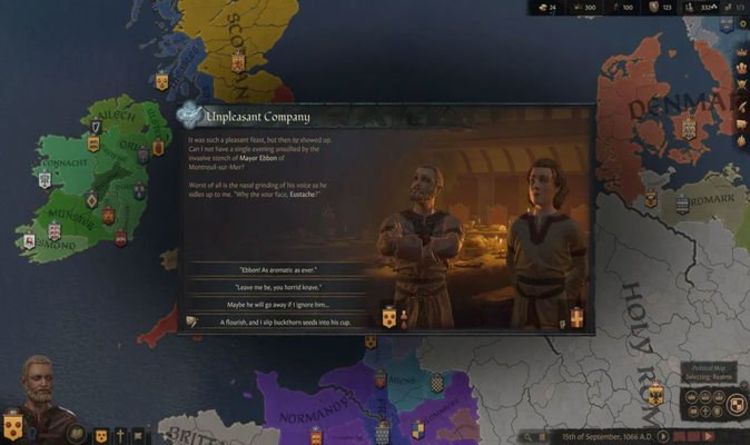 Crusader Kings 3 release date, launch time news and CK3 review scores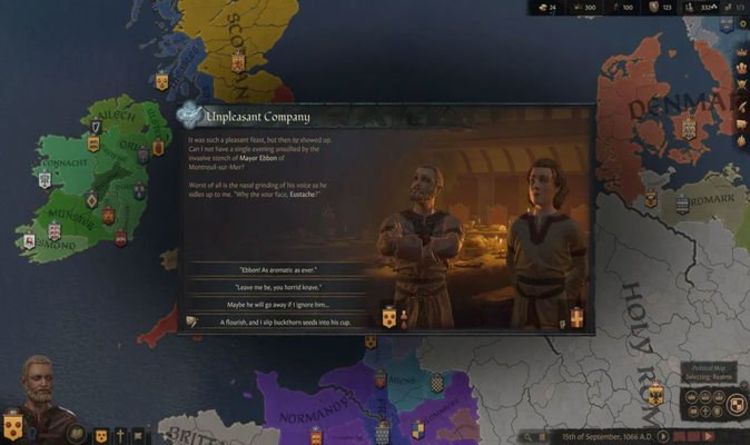 The Crusader Kings 3 release date has been set for Tuesday, September 1, 2020, across all available platforms, meaning there's only a short countdown before everyone can start playing.
Review scores released so far have been positive, and it looks like the game is providing a hit with critics.
IGN has given CK3 10/10, with many other leading outlets providing top scores for the returning franchise. This includes PC Gamer awarding it 94% and PCgamesN providing it with a 9/10.
And it won't be long before the dedicated CK fanbase get their hands on the new, albeit very familiar, grand strategy game.
Set in the Middle Ages, Crusader Kings 3 gives the player a considerable amount of independence to forge their destiny.
It's your destiny to guide a chosen family to glory, or destruction, with plenty of intrigue and crowns to win along the way.
Developers Paradox Interactive gives gamers hundreds of years and many characters to help forge their own stories, many of which will see the history of the world turned upside down.
WHAT IS THE CRUSADER KINGS 3 RELEASE TIME?
According to the latest news on the subject, the Crusader Kings 3 release time has been set for 5pm BST, on Tuesday, September 1, 2020.
For gamers in the United States, this means CK3 launching at around midday EST, with more updates being planned for the game in the future.
Developers Paradox Interactive has confirmed specific issues with pre-ordering the game in New Zealand and Australia.
And while this problem has been resolved in time for launch in New Zealand, it doesn't look like there will be an option in Australia.
There are a few different ways of buying Crusader Kings 3 at launch, including downloading it as part of Xbox Game Pass for PC.
It was revealed earlier this year that Crusader Kings 3 would be available day one with Xbox Game Pass, although there has been no word on when it might leave the service.
For more information on this week's launch, you can find an official game description below, courtesy of Paradox:
"Crusader Kings III is the sequel to an all-time favourite title from Paradox Development Studio, offering players a realm of medieval conquest, intrigue, and high drama.
"If you're new to Crusader Kings, you're about to discover a world where you can live out your own medieval saga as the leader (and the heirs of that leader) of a grand dynasty.
"You can determine your own fate — conquer your way across Europe, establish your rule over matters of religion, culture, or simply ensure that your rivals meet with a series of "coincidental" misfortunes. If you're a long-time veteran of our series, then I think you will be both satisfied and surprised with what we have in store for you in this true, worthy sequel."
Published at Mon, 31 Aug 2020 18:14:27 +0000