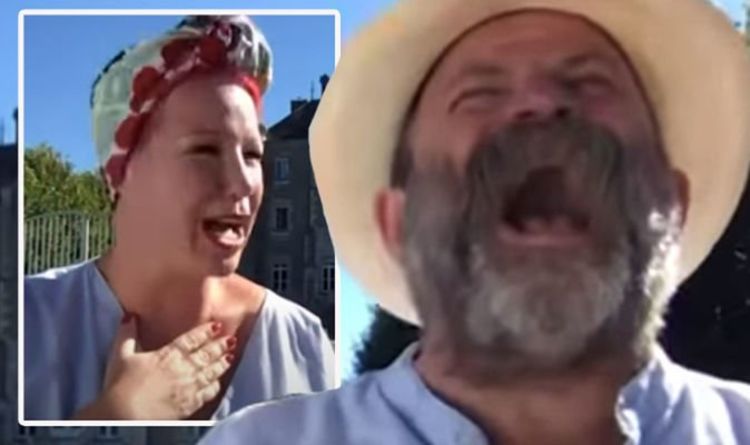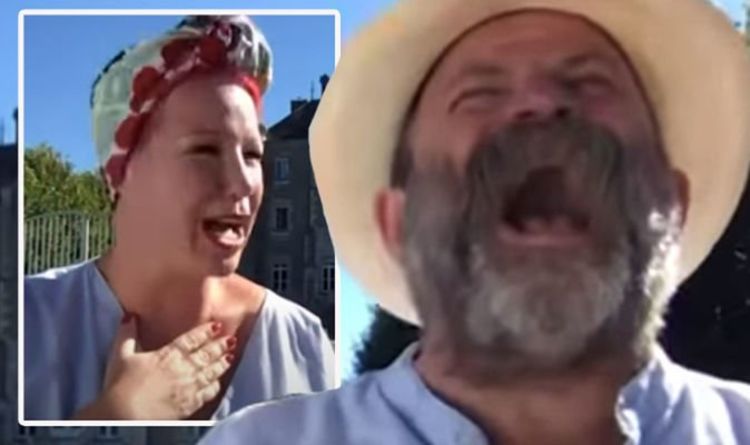 Dick, 61, and his wife Angel, 42, have been renovating their French castle for over five years now, having begun their Escape to the Chateau venture back in 2015. The past seven seasons of their Channel 4 programme has seen the couple's relationship grow, as well as certain aspects of their home being transformed immeasurably. Having devoted half a decade of their lives to the project, some of their fans might be wondering if the pair are going to move on but the father-of-two has explained the mere thought of it gives him a "headache".
Both of them have shown they are more than capable of tackling DIY and have embraced the task of turning a dishevelled castle into a beautiful home and hospitality hot spot.
There are endless amounts of things to do to the property, with each season of their renovation programme seeing the husband and wife embarking on a new transformation of their home.
With this in mind, it is very unlikely they are going to give up on their dream, having moved from a two-bedroom flat in Essex five years ago.
Dick has shared his thoughts of leaving the project behind him, explaining: "I've got no intention of going anywhere.
"I'm going to be planted here. I get a headache even thinking about moving," he added, describing his pain.
READ MORE: Escape to the Chateau's Dick and Angel 'turning down' major events
It seems even if they were to stop and call it a day on the renovations, their young children would have a thing or two in mind to change the chateau.
The father-of-two told HELLO! magazine: "Arthur and Dorothy have plans. Arthur wants the orangery as his restaurant."
Angel said: "He's a real gourmand and has even started his own branding," adding their daughter has her eyes on something else.
"Dorothy wants one of the outbuildings, which will be very modern and contemporary. I'm allowed to babysit the two children she's going to have."
They also shared a reminder to their followers about how they could get involved in the couple's new television series.
Entitled Escape to the Chateau: Make Do and Mend, the husband and wife duo will be helping their fans with their renovation qualms.
With the UK back in lockdown, the pair are hoping to help those stuck at home with their DIY dilemmas so they too can transform their home into a regal establishment.
Captioning the post, Dick and Angel wrote: "We can't wait to hear all about your projects! Have a lovely weekend."
Several of their followers were excited to see this means the couple will be making their return to the small screen very soon.
One replied: "Need you both back on our screens. Lovely couple," with a second adding: "We love watching the programme."
A third shared: "I have so many projects, heads would spin…I get inspiration from your show though. It makes my Victorian seem like a shed compared to your Chateau!"
"Hope they air Chateau DIY in Australia. Was able to watch Escape to the Chateau and Make Do and Mend. That is it. Love to watch more," a fourth posted.
Escape to the Chateau is available to stream on All 4.
Published at Sun, 14 Feb 2021 17:08:58 +0000
Dick Strawbridge opens up on the pain of leaving Escape to the Chateau with Angel