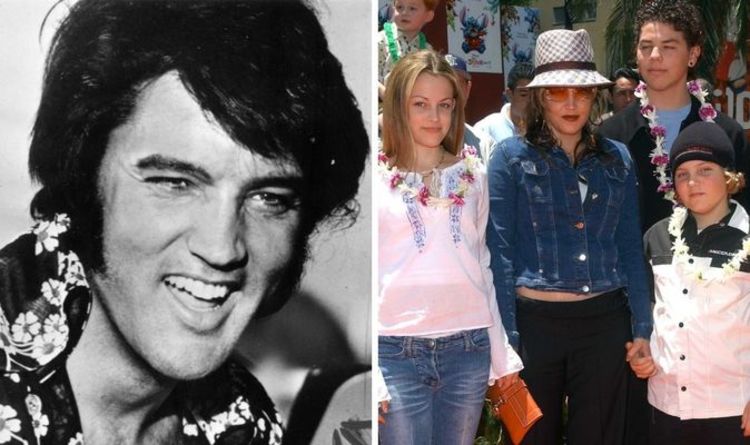 Elvis Presley grandson: Did Elvis ever meet his grandchildren?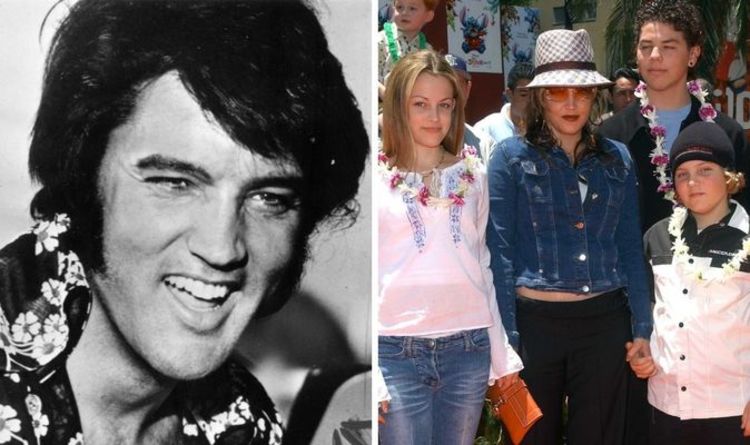 Elvis Presley's death came as a real surprise to his fans, and also his friends and family. He was found dead in his bathroom on August 16, 1977, after which his friends, family and fans were left in mourning for decades. His grandson, Benjamin Keough, was laid to rest only recently, aged 27, but did Elvis ever meet his grandchildren?
Elvis died in August 1977, at which time his daughter, Lisa Marie Presley, was only nine-years-old.
As a result, she was by no means having children at that time, meaning there were not grandchildren for Elvis to meet.
His first grandchild, actress Riley Keough, was born in 1989, which was 12 years after her granddad's death.
Riley's birth was then followed by her brother's, Benjamin Keough, who bore a striking resemblance to his grandfather.
READ MORE: Michael Jackson daughter: What is Paris Jackson like now?
Sadly, the Presley family are now mourning Benjamin as, in July 2020, he took his own life, and was buried three months later near his grandfather at Graceland.
Also laid there is Elvis' mother and father, Gladys and Vernon, and Elvis' grandmother, Minnie Mae.
Lisa Marie has rarely been seen in public since his death, while Riley has had his name tattooed on her neck as a tribute to him.
His grandmother, Priscilla, also shared a tribute to him on her Facebook page in the weeks after his death.
DON'T MISS
She said: "These are some of the darkest days of my family's life.
"The shock of losing Ben has been devastating. Trying to put all the pieces together of all the possible whys has penetrated my soul.
"Each day I wake up I pray it will get better. Then, I think of my daughter and the pain she is going through as she was a doting mother.
"Ben's father, Danny, who is completely lost, as Ben was his only son. Riley, so loving and so close to him; Harper and Finley, who absolutely adored Ben.
"Navarone [Priscilla's son and Lisa Marie's half brother], who struggles deeply with loss and death. Rest In Peace Ben, you were loved."
Lisa Marie has had four children: Danielle (Riley), Benjamin, Harper and Finley, though the children are fairly split apart in age and were born to her and two of her four husbands.
Her eldest two children were born to her and her first husband, bass player Danny Keough.
Lisa Marie's youngest children, Harper and Finley, are twins, born to her and her fourth husband, Michael Lockwood.
However, none of them had the chance to meet their grandfather, though they clearly tried to connect with him in different ways.
Published at Wed, 07 Oct 2020 08:20:08 +0000