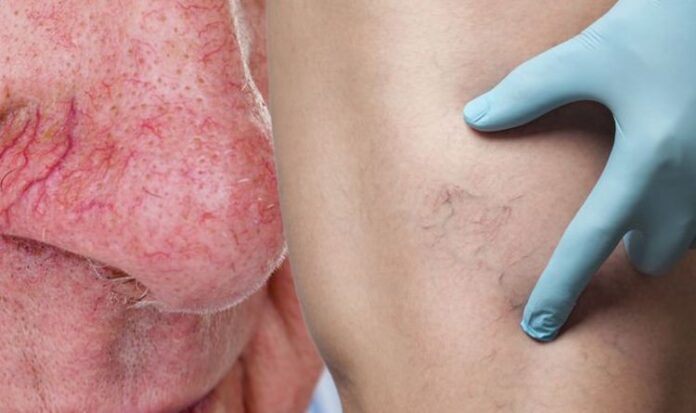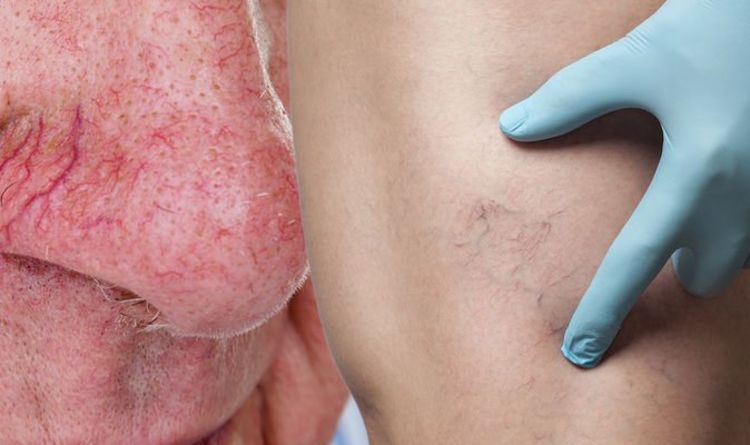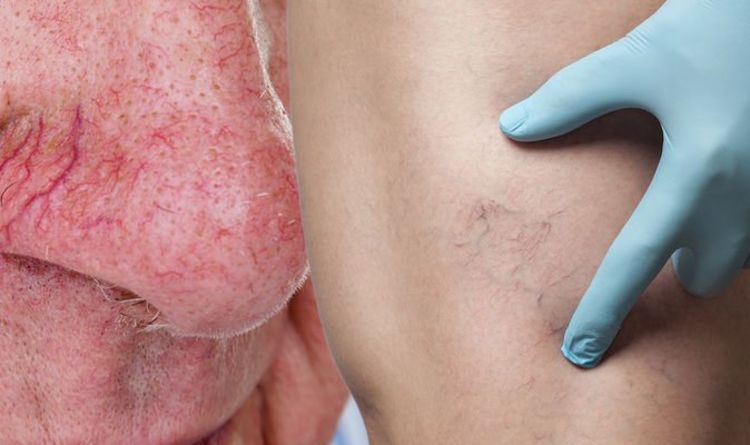 Fatty liver disease means you have excess fat in your liver. Curiously, fat build-up is typically caused by drinking too much alcohol but this is not the case if you have non-alcoholic fatty liver disease (NAFLD), which is linked to chronic disease markers, such as type 2 diabetes. If left untreated, NAFLD can progress to non-alcoholic steatohepatitis (NASH) – a complication whereby fat in the liver causes inflammation and liver cell damage.
This is a type of scan where sound waves are used to create an image of the inside of your body.
Am I at risk?
It is unclear why some people accumulate fat in the liver while others do not.
Similarly, there is limited understanding of why some fatty livers develop inflammation that progresses to liver damage.
However, NAFLD and NASH are both linked to chronic disease markers.
According to the Mayo Clinic, these include:
Overweight or obesity
Insulin resistance, in which your cells don't take up sugar in response to the hormone insulin
High blood sugar (hyperglycaemia), indicating prediabetes or type 2 diabetes
High levels of fats, particularly triglycerides, in the blood.
"These combined health problems appear to promote the deposit of fat in the liver," explains the health body.
"For some people, this excess fat acts as a toxin to liver cells, causing liver inflammation and NASH, which may lead to a buildup of scar tissue in the liver," it adds.
A wide range of diseases and conditions can also increase your risk of NAFLD, including:
High cholesterol
High levels of triglycerides in the blood
Metabolic syndrome
Obesity, particularly when fat is concentrated in the abdomen
Polycystic ovary syndrome
Sleep apnea
Type 2 diabetes
Underactive thyroid (hypothyroidism)
Underactive pituitary gland (hypopituitarism).
How to treat non-alcoholic fatty liver disease
Unfortunately, there is no specific treatment for NAFLD that all doctors agree on.
"However, if your NAFLD is linked to being overweight then you will be advised to make various lifestyle changes including losing weight gradually and taking sensible exercise," explains the British Liver Trust (BLT).
According to the BLT, there is good evidence that gradual weight loss coupled with increased exercise can reduce the amount of fat in your liver.
"In mild cases of NAFLD doctors may concentrate on treating associated conditions, such as obesity and diabetes, which can cause fat to build up."
Published at Thu, 04 Mar 2021 18:46:00 +0000
Fatty liver disease symptoms: Three visible warning signs on your skin – what to look for