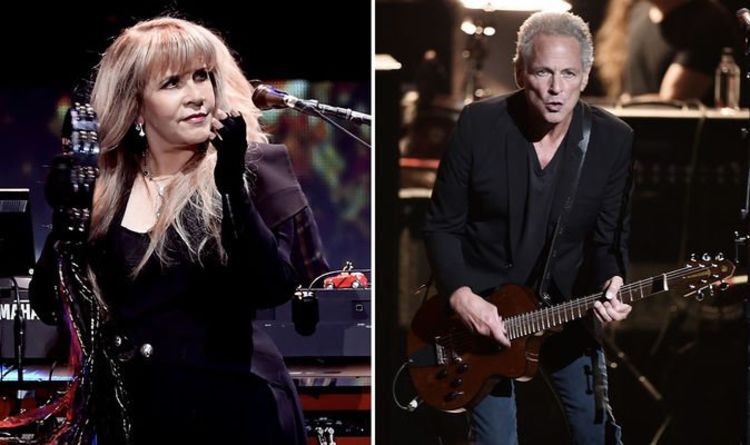 Fleetwood Mac: Stevie Nicks on Lindsey Buckingham and how stopping singing 'would KILL me'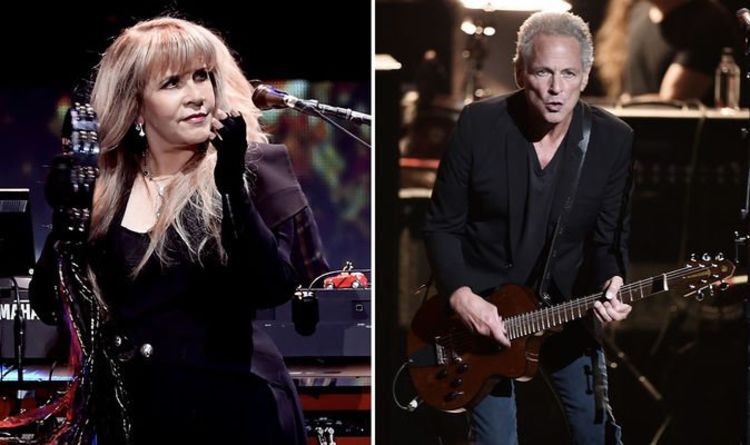 Fleetwood Mac's Rumours is one of the best-selling albums of all time and famously featured songs inspired by the band's real-life break-ups. Aside from John and Christine McVie's divorce, Stevie Nicks and Lindsey Buckingham ended their relationship. Yet despite the feuds, Fleetwood Mac has continued as a band to today in different forms.
After 10 years away Lindsey rejoined Fleetwood Mac for 21 years before being fired in 2018.
Ever since, fans have wondered if the 71-year-old will ever rejoin the band again.
Well if Stevie Nicks' latest interview is anything to go by that won't be anytime soon.
In a recent interview, the 72-year-old revealed she hasn't spoken to Lindsey since he left Fleetwood Mac.
READ MORE: Fleetwood Mac: Stevie Nicks – 'I'd probably never sing again'
Although, in another interview, Stevie did admit to writing a note to Lindsey following his heart attack last year.
She told the LA Times, it read: "You better take care of yourself.
"You better take it easy and you better do everything they tell you and get your voice back and feel the grace that you have made it through this."
But when asked by The Guardian if she would never appear on stage with Lindsey ever again, the star was pretty final in her answer.
During the interview, Stevie was also asked what it would mean to her to stop singing.
The singer, who was promoting her 24 Karat Gold The Concert film, replied: "It would kill me.
"It isn't just singing; it's that I would never perform again, that I would never dance across the stages of the world again."
Pausing and sighing, she added: "I'm not, at 72 years old, willing to give up my career."
Earlier on in the pandemic, Stevie tweeted out a journal post expressing her coronavirus fears.
She wrote: "If I get it, I will probably never sing again.
"Put me on a ventilator and I will be hoarse for the rest of my life.
"I don't have much time… I am 72 years old…"
Published at Wed, 14 Oct 2020 13:22:00 +0000