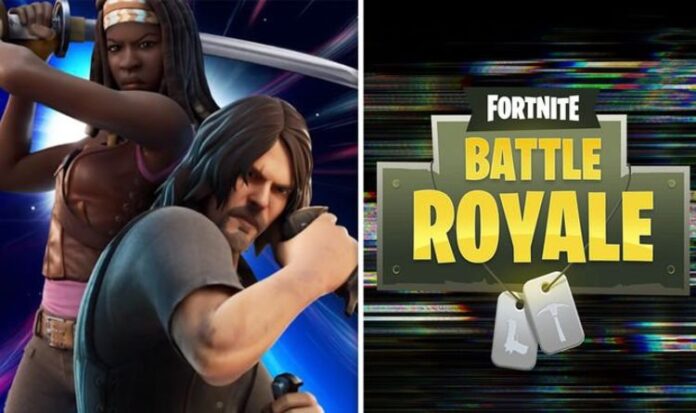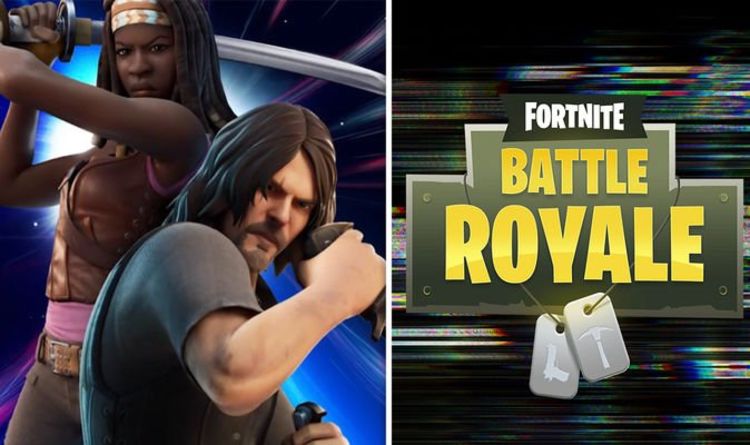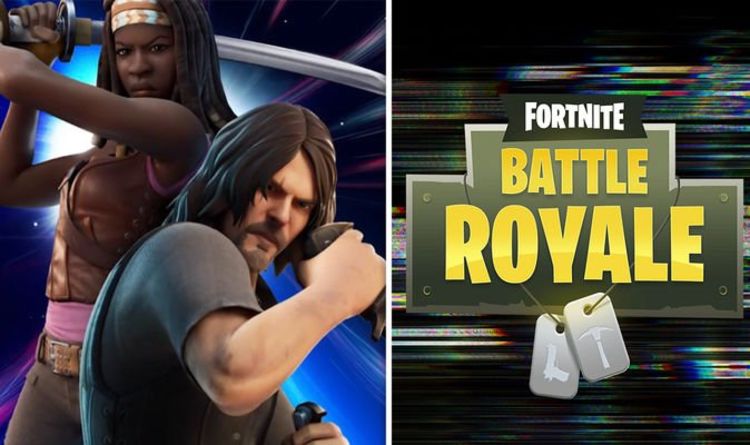 Fortnite developer Epic Games is getting ready to release the latest in an ever-expanding list of crossover skins for Season 5.
Two weeks into the new season and fans have already been treated to crossover skins from The Mandalorian, Halo and God of War.
The next set of crossover skins are just as surprising, as The Walking Dead joins the Fortnite universe.
Announced during the 2020 Game Awards, the Fortnite x Walking Dead skins have a December 16 release date.
Fans will be able to purchase Daryl Dixon and Michonne skins from the item shop, where they're expected to cost upwards of 1,500 V-bucks each.
Judging by the accompanying artwork, fans will also be able to purchase a couple of Harvesting Tools, including Daryl Dixon's survival knives, and Michonne's iconic blade.
We're not sure if Epic Games could shoehorn in a Walking Dead Glider, but some sort of Walker Back Bling could work.
Fans can expect to get a closer look at the new Fortnite x Walking Dead skins following the release of update 15.10.
The new Fortnite update is expected to have a December 15/16 release date on PS5, PS4, Xbox Series X, Xbox One, Nintendo Switch, PC and Android.
The new Fortnite update will likely be joined by a period of server downtime, which will run for a couple of hours.
In addition to adding the models for the Walking Dead skins, update 15.10 will make various gameplay tweaks and bug fixes.
It will also lay the foundation for new weekly challenges, which seem to be back to their best after a disappointing start to the season.
With Christmas coming sooner rather than later, update 15.10 will almost certainly include a festive LTM or two, and potentially some special Christmas rewards.
The latest Fortnite season kicks off after the Galactus invasion that closed Chapter 2, Season 4.
Subtitled Zero Point, the new season introduces hunters from lots of different time periods and dimensions.
As such, Battle Pass owners can unlock skins such as The Mandalorian, as well as a Gladiator, an anime character and even a cowboy flapjack.
Reaching level 100 of the Battle Pass even unlocks The Mandalorian's Baby Yoda companion.
New points of interest include the Colossal Coliseum, which is a brand new gladiator arena where players can do battle.
In the spirit of hunting, players can also accept bounties, which will be rewarded with in-game gold when successful.
Published at Mon, 14 Dec 2020 14:20:00 +0000
Fortnite Walking Dead Daryl and Michonne skins release date: Latest news on update 15.10