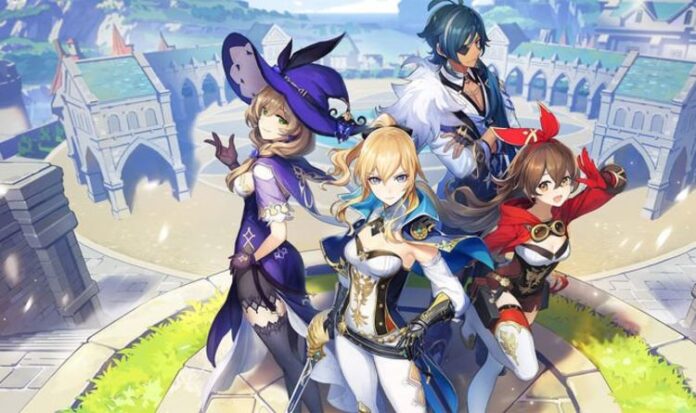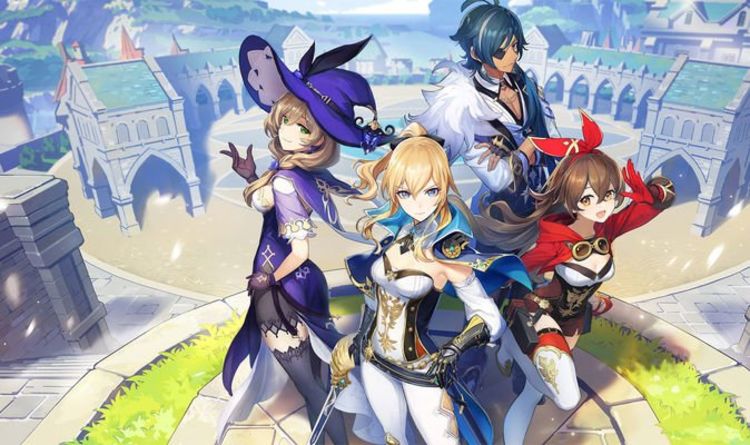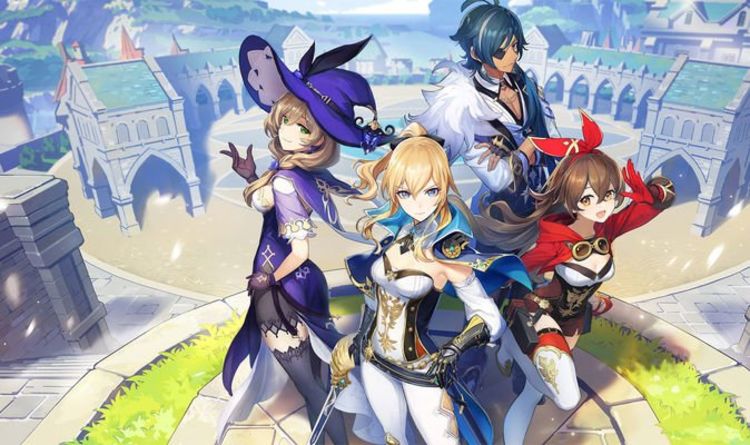 The Genshin Impact 1.4 update has a release date set for Wednesday, March 17, but this will also mean servers being taken offline for maintenance.
In the build-up to the new version of the game being launched, Mihoyo will have to take servers down for around five hours.
This will means gamers being unable to complete core functions, or play on live servers until it's completed.
The good news is that we know when Genshin Impact servers will be going down and when update 1.4 will be available to play.
WHEN DOES GENSHIN IMPACT MAINTENANCE START?
According to Mihoyo, Genshin Impact servers will be going down at 10pm GMT on Tuesday, March 16, 2021.
Genshin 1.4 maintenance will last five hours and will happen across all platforms, including PS4, Mobile and PC.
Mihoyo has also confirmed that there will be compensation to players, 60 Primogems for every hour the servers are down.
A message from the development explains: "To ensure all Travelers have the best-possible Genshin Impact experience, our developers will soon begin performing update maintenance. After this is complete, the game will update to a new version.
"After Travelers install the new game client, they will be able to continue playing. It is recommended to install the update over a Wi-Fi connection owing to the large file size.
"While the update maintenance is in progress, Travelers will be unable to log in to the game. Please take note of the update time and schedule your game time accordingly to avoid losing your progress. We hope Travelers will bear with us during the disruption. > <
"Update maintenance begins 2021/03/17 06:00 (UTC+8) and is estimated to take 5 hours. Precise timings are subject to change. Players may also experience disruption outside of this period."
Mihoyo has also shared early patch notes for Genshin Impact 1.4, including news regarding new features and the upcoming character banners:
GENSHIN 1.4 PATCH NOTES
New Feature: Hangout Events
After the Version 1.4 update, the new "Hangout Events" feature will be added to the game. Travellers who reach the required Adventure Rank and complete the prerequisite quests will be able to unlock Hangout Events for Barbara, Noelle, Chongyun, and Bennett using Story Keys. (Each Hangout Event requires 2 Story Keys to unlock.)
New Archon Quest
You hear from Ganyu and Lan that the Treasure Hoarders of Mondstadt and Liyue have banded together and plan to get involved in some ruins associated with the Abyss Order. Fearing the chaos that the Treasure Hoarders might cause through their involvement, you take up the commission and investigate.
New World Quests – A total of 8 world quests will become available over the course of the Windblume Festival.
Rosaria
Elemental Skill "Ravaging Confession": Quickly maneuvers behind the enemy (except for some large enemies) and unleashes an attack that deals Cryo DMG. Elemental Burst "Rites of Termination": Casts an Ice Lance into the ground that deals periodic bouts of AoE Cryo DMG.
New Equipment
New Weapons: Elegy for the End (5-Star Bow), The Alley Flash (4-Star Sword), Wine and Song (4-Star Catalyst), Alley Hunter (4-Star Bow), Windblume Ode (4-Star Bow)
During the Event Wish "Epitome Invocation," from after the Version 1.4 update – 2021/04/06 15:59, the event-exclusive 5-star bow Elegy for the End, 5-star sword Skyward Blade, event-exclusive 4-star sword The Alley Flash, and event-exclusive 4-star catalyst Wine and Song will have their Wish drop rates greatly increased!
New Events
Take part in Version 1.4's flagship event "Invitation of Windblume" for a chance to obtain the bow, Windblume Ode.
Take part in challenges during the Windblume Festival to obtain two currencies: Festive Tour Tickets and Peculiar Collab Coupons. Spend these currencies at the Event Shop to purchase the event-exclusive weapon Windblume Ode and its exclusive refinement material "The Visible Winds," as well as the Crown of Insight and more.
Published at Tue, 16 Mar 2021 01:00:03 +0000
Genshin Impact update: Server maintenance and Genshin 1.4 patch notes