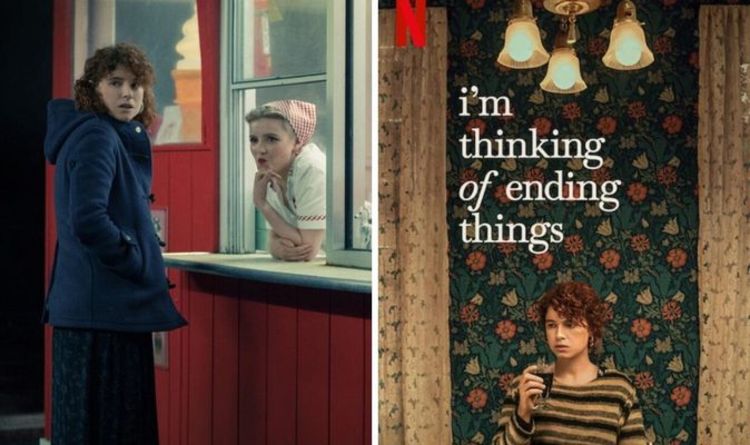 I'm Thinking of Ending Things release date, cast, trailer, plot – all about new movie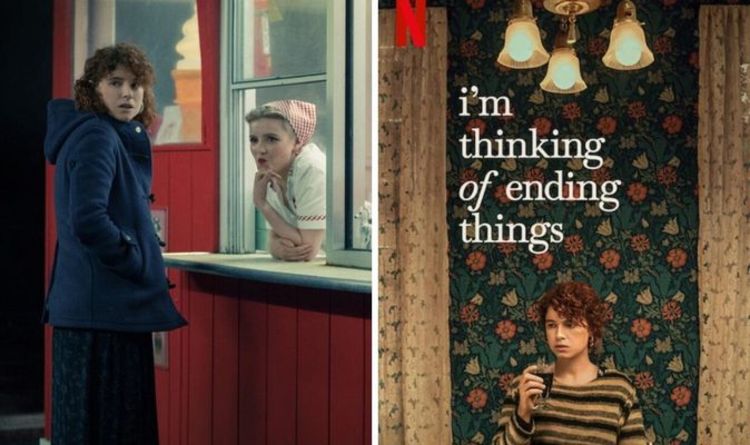 I'm Thinking of Ending Things is a new horror movie about to hit cinemas. The film comes from the mind of Charlie Kaufman, a writer known for his flicks such as Being John Malkovich. Here is everything to know so far about the upcoming horror movie.
When is I'm Thinking of Ending Things coming out in cinemas?
I'm Thinking of Ending Things has been released by Netflix, and therefore will be released on the platform rather than in cinemas.
Some Netflix films also get a small cinematic release so they can qualify for awards, however given the limited number of cinemas open at the moment due to the COVID-19 pandemic, it is unclear if there will be a cinematic release in the UK.
However, the movie has hit the Netflix platform on September 4, 2020.
It has had a short release on the ig screen in the USA.
READ MORE: Beatles break up: Why did the Beatles split? 'HURTFUL to be blamed'
What is I'm Thinking of Ending Things about?
The plot of I'm Thinking of Ending Things is based on the novel of the same name by Canadian writer Iain Reid.
In the movie, an unnamed girl is taken by her new boyfriend, Jake, to visit his parents at their remote farm, which turns out to be an unpleasant and somewhat frightening evening.
The unnamed girlfriend is, at the time of the visit, considering ending the relationship, but has not plucked up the courage to tell her boyfriend, but the aftermath is truly horrific.
Who is in the cast of I'm Thinking of Ending Things?
The cast is small, kept to just the unnamed girl, her boyfriend Jake, and his parents.
In this adaptation, the girl is played by Irish actress Jessie Buckley, while Jesse Plemons plays Jake.
Toni Collette makes a return to the horror genre as Jake's mother, while British actor David Thewlis plays his father.
Originally, Brie Larson was in the cast, playing the unknown girl, however she was replaced by Jessie Buckley after pulling out of production.
DON'T MISS
Is there a trailer for I'm Thinking of Ending Things?
The trailer shows a very creepy and concerning film, where Jessie Buckley's unknown girl is forced to confront some things she would find horrifying.
First, she talks of how she and her boyfriend have a real connection, but also says she is thinking of ending things.
When she meets Jake's parents, they are overly friendly, have some strange ways of looking and speaking and are clearly not normal, something the girl realises very quickly.
She is most concerned by a wet dog, who is seen constantly shaking out his fur and getting no drier.
After stopping off to get some ice cream, she is told she "doesn't have to go forward," which confuses her.
She soon realises, or believes at least, she is not living in the same time as those around her, and is confused by the strangeness of that which seems to be taunting and following her throughout the cold, snowy night.
I'm Thinking of Ending Things is on Netflix now
Published at Mon, 07 Sep 2020 14:13:00 +0000