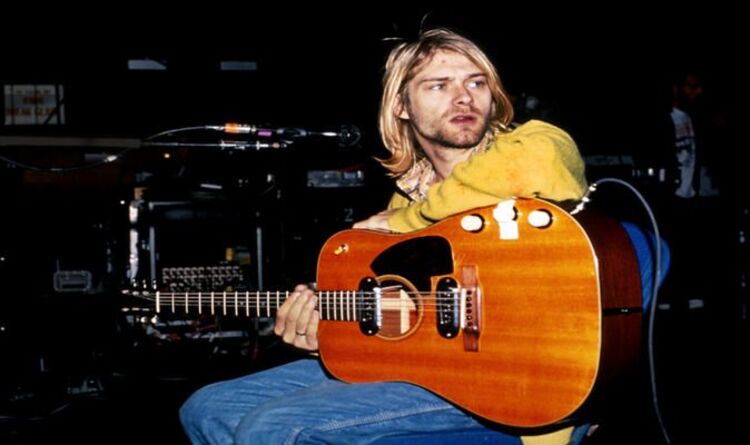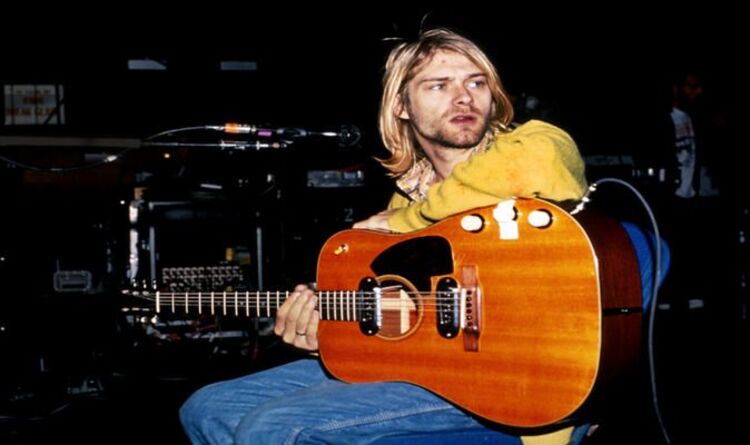 The late Nirvana singer's 1959 Martin D 18E guitar was sold for £4.53million in 2020. Record Collector magazine researched the 101 most expensive pieces of rock history sold at public auction and Cobain, who committed suicide in 1994 aged 27, came out top.
His guitar beat a life-sized porcelain figure of Michael Jackson and his monkey Bubbles, below, which sold at Sotheby's New York in 2001 for £3.8million.
The guitar of Pink Floyd legend David Gilmour, 76, was third in the study of all time best sellers.
His black Fender Stratocaster went at Christie's in America in 2019 for a little over £3million.
But the top 10 – whose value adds up to an incredible £23,421,602 – is dominated by items belonging to Beatles John Lennon and Ringo Starr.
Lennon's Gibson J 160E acoustic guitar fetched £1.89million in 2015, placing it fifth on the list.
That put it just behind the Asia guitar signed by various artists – including Jeff Beck, Liam Gallagher and Mick Jagger – that raised £2.1million in 2005 for tsunami victims.
Lennon's Rolls-Royce, which had a unique psychedelic Romany gypsystyle paint job, sold at Sotheby's in 1985 for £1.7million.
It was the first car in the UK to have tinted windows.
The piano on which the late Beatle composed the iconic song Imagine was sold to the late Wham! singer George Michael for £1.67million in 2000, placing it seventh on the list.
Ringo's first drums – a Ludwig Oyster Black Pearl kit used as Liverpool's Fab Four rose to stardom – attracted a sale price of £1.59million in 2015, to be eighth in the table.
His Ludwig bass drum – complete with Beatles logo – sold for £1.55million in 2015.
In 10th spot is Sixties singer Bob Dylan's hand-written lyrics for LikeA Rolling Stone, which sold at Sotheby's in 2012 for £1.54million.
Record Collector expert Ian Shirley spoke about the attraction of rock memorabilia, saying: "I remember one auction that sold several used Elvis cigars. Indeed, one of Lennon's teeth was even sold."
That molar was snapped up by a Canadian dentist and Beatles fan for £19,000 in 2011.
Other items highlighted included Paul McCartney's 1964 Aston Martin at £1.37million and Elvis's stage belt at £265,000.
Rolling Stone Keith Richards' 1965 Bentley went for £763,000 and Janis Joplin's 1965 356C Porsche – handpainted with butterflies – hit £1.3million.
The Fender Stratocaster guitar of Jimi Hendrix sold for £237,000 in 2012 to become the 66th most expensive piece of rock history.
Published at Mon, 04 Apr 2022 23:01:00 +0000
Kurt Cobain's £4.53million acoustic guitar is most expensive piece of rock memorabilia