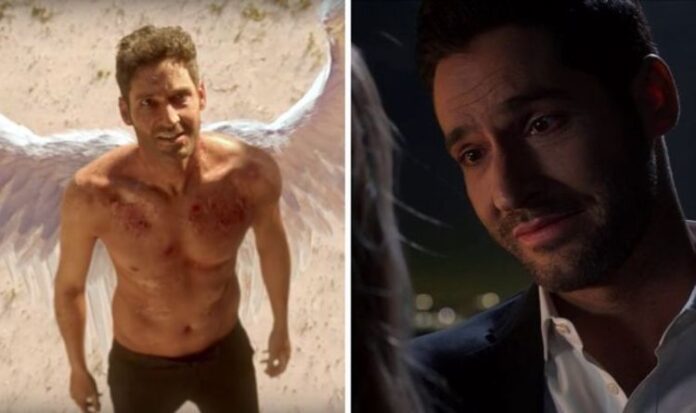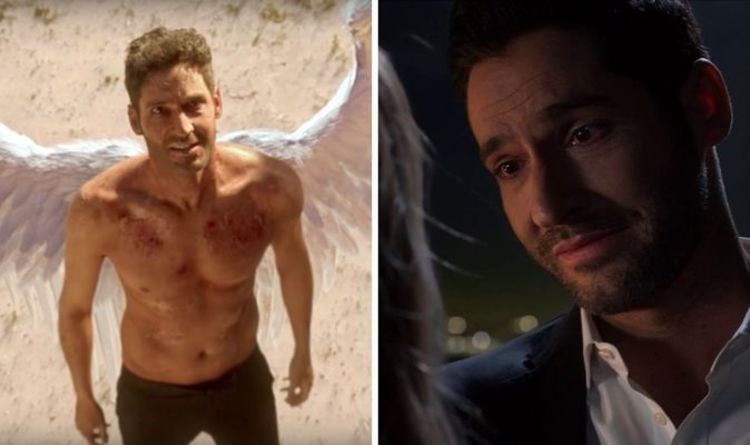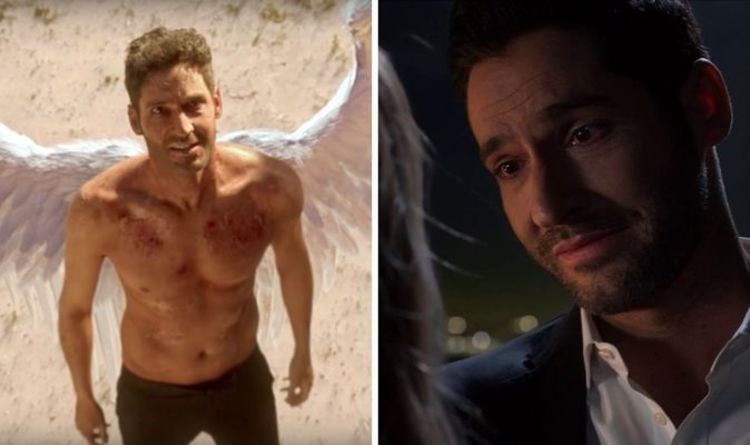 'Lucifans' are worried the sixth and final instalment of the popular Netflix series could end with the death of Lucifer Morningstar (played by Tom Ellis).
The official Twitter profile for the show's writers room has been keeping fans entertained during the midseason hiatus by teasing upcoming episode titles before the final reveal.
Their latest clue seems to indicate the penultimate episode will end with viewers having to say farewell to the titular devil.
The latest post read: "The writer of #Lucifer 609 says you're all too good at figuring out title clues, so he's leaving you very little: o**, ***."
READ MORE: British stars outshine American actors in top 10 most streamed shows
While it's not yet confirmed who'll be penning the second-to-last instalment of the series, though fans can expect to find out later this week.
However, one of the series' two co-showrunners Ildy Modrovich or Joe Henderson would be a good guess for taking on such a pivotal instalment.
The writers also correctly admitted the show's dedicated fans are uncannily good at deciphering the episode clues, with the titles invariably worked out well before they've actually been revealed.
They also added: "Think it's impossible? The best Detectives will figure it out using ALL the clues. If you just can't see it, BONUS POINTS for the FUNNIEST guess."
The titles could therefore refer to a farewell between Lucifer and one of his brothers, Amenadiel (D.B. Woodside) or his evil twin Michael, though it's unsure if the latter will return in season six.
Unfortunately, it appears most fans agreed the first theory was probably correct, despite the speculative title's tragic implications.
One optimistic fan suggested: "Maybe the one who leaves is the one who says goodbye? He doesn't mean that Lucifer is leaving, does he? At least I hope so."
However, other commenters seemed convinced the potential title may have spoiled the death of the show's beloved lead character.
Another elaborated: "If they 'killed' Lucifer and had to save him, the next step is to make him choose between heaven or hell or earth?
"And with that the last two episodes will be his only chance to choose. The title could be: Goodbye, Lucifer?"
While the immortal fallen angel is unlikely to actually 'die', he may be forced to say farewell to his human friends as he's made to choose a permanent residence in heaven or hell.
Lucifer Season 5, Part 1 is available to stream on Netflix.
This article contains affiliate links, we may receive a commission on any sales we generate from it. Learn more
Published at Fri, 15 Jan 2021 03:03:00 +0000
Lucifer fans convinced of Lucifer's death after season 6 episode clue 'Goodbye Lucifer'