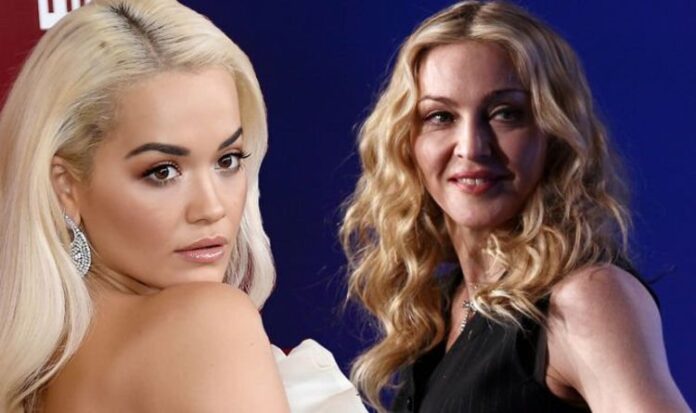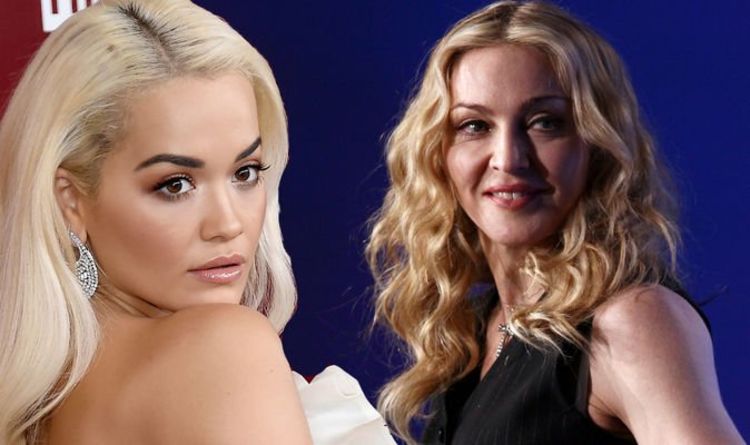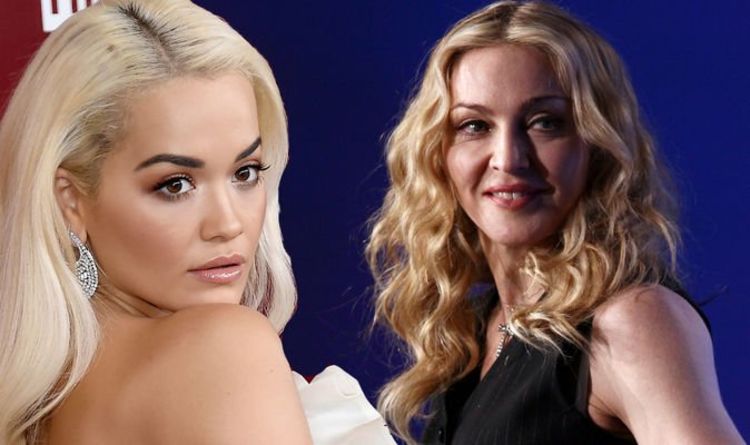 Madonna has created a distinct look for herself over the years. Her eccentric outfits and artistic music videos have proved the star knows how to frame herself. Your Song singer Rita Ora recently spoke up about Madonna finding "her light" in the middle of a chat.
Rita Ora recently appeared on The Tonight Show Starring Jimmy Fallon, where she revealed: "I had an amazing moment with her, very awkward but also very unbelievable.
"She really just made me find my light… and by doing that we had to kneel on the floor."
The singer was still early in her career and explained how she was working on a clothing campaign for Madonna.
She said: "So, then she came to meet me and I loved it and I just couldn't breathe!"
But things turned a little odd while they were talking and Madonna wanted to change things up.
READ MORE: One Direction: Tomlinson follows in Styles' footsteps with exhibit
Madonna then referred to OnlyFans, a website where subscribers pay for content from their favourite adult performers and creators.
She said: "OnlyFans – do they have a format to show a whole show? All right, well that's something to think about.
"It could make people feel a little bit uncomfortable because art is art, here to disturb the peace."
At the moment the documentary does not have an official release date, but last month it was reported that it would be making its way to streaming giant Netflix.
A source said of Madonna's new doc: "Madonna quite literally put blood, sweat and tears into the Madame X tour and she wants this documentary to show it off for the spectacle that it was.
"She's never been the type to fade into the background, so viewers will definitely get to witness her dry sense of humour. She has spent weeks watching previews and helping to edit the footage at home in the US and is very hands-on with it."
The Madame X tour diary would come 30-years after her previous documentary, Madonna: Truth or Dare.
The film was made for $4.5 million, and made an impressive $29 million at the box office. Madonna was later nominated for a Razzie Award for Worst Actress.
Published at Mon, 22 Mar 2021 15:35:02 +0000
Madonna ended up in 'very awkward' situation after asking Rita Ora to 'kneel'