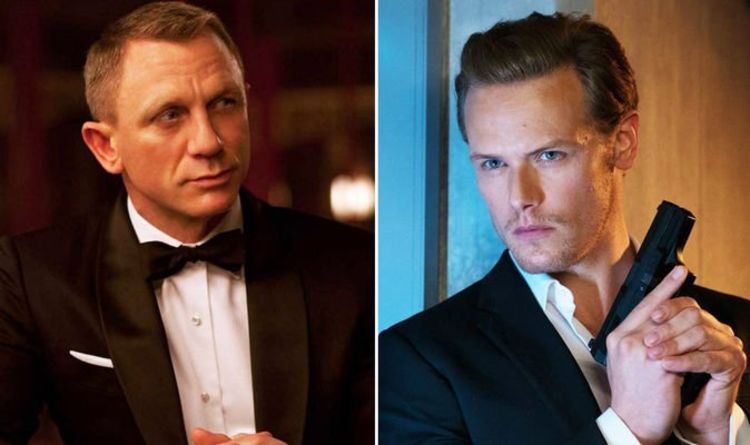 Next James Bond favourite Sam Heughan on replacing Daniel Craig as 007 'It would be a YES'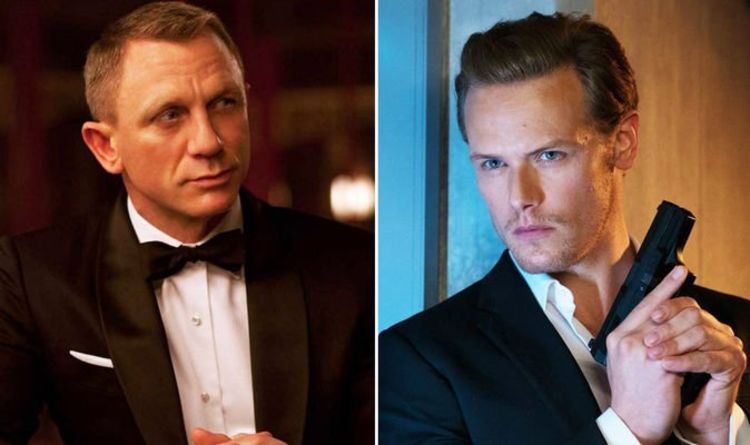 Daniel Craig's fifth and final James Bond movie will finally release next year. And after No Time To Die, 007 producers will be searching for his replacement. One of the favourites to be the next James Bond is Outlander's Sam Heughan, who has spoken out on the idea taking up the License to Kill.
In a new interview, Heughan said: "Obviously, yes – it would be a big yes. Of course, any actor would want it."
The 40-year-old is currently 6-1 at the bookies in the race to be the next James Bond.
He faces tough competition ahead of him in Idris Elba, James Norton and Tom Hardy.
However, Heughan has a theory as to why they and he are so often rumoured.
READ MORE: No Time To Die Moneypenny star: 'You have to honour James Bond of old'
Heughan told the Australian Daily Telegraph: "But I also have a theory that any reasonably well-known British actor who's worn a suit instantly has their name thrown into the ring by fans."
It's true, Norton became a Bond favourite after wearing a tuxedo in a casino scene for the BBC's McMafia for example.
Whatever the case, despite Lashana Lynch playing a female 007 in No Time To Die, the next James Bond will remain male according to Barbara Broccoli.
However, she and fellow 007 producer Michael G Wilson are open to a Bond star of any race.
Last month, Broccoli teased a "reimagined" James Bond after Daniel Craig bows out.
Speaking with Total Film, the 60-year-old said: "I always say: you can only be in love with one person at a time.
"Once the film's come out, then some time will pass, and then we'll have to get on to the business of the future.
"But for now, we just cannot think about anything beyond Daniel."
Teasing the next James Bond, Broccoli said: "It will have to be reimagined, in the way each actor has reimagined the role.
"That's what is so exciting and fun about this franchise; the character evolves.
"Eventually, when we have to think about it, we'll find the right person."
No Time To Die has been postponed four times with a cinematic date now set for April.
No Time To Die's synopsis reads: "Five years after the capture of Ernst Stavro Blofeld, James Bond has left active service.
"He is approached by Felix Leiter, his friend and a CIA officer, who enlists his help in the search for Valdo Obruchev, a missing scientist.
"When it becomes apparent that Obruchev was abducted, Bond must confront a danger the likes of which the world has never seen before."
No Time To Die is currently set for UK release on April 2, 2020.
Published at Mon, 09 Nov 2020 17:05:55 +0000