TikTok has certainly grown more entertaining throughout the COVID-19 pandemic, and thanks to Jason Bernhard, a cosmetologist out of Dayton, Ohio, we now get incessant laughs with his 'David Rose' impersonations. We spoke with Jason Bernhard, a cosmetologist out in Dayton, Ohio, or should we say, David Rose?
But Bernhard is no ordinary hairstylist, sharing his deep affinity and love for both entrepreneurship and entertainment—thanks to platforms like TikTok.
After going viral on TikTok back in December, for his impersonation videos of 'David Rose,' garnering over 2 million views in less than 24-hours, Bernhard wants the industry to know just how valuable these types of platforms are to the business (and of course, his own mental health).
Throughout the COVID-19 pandemic, if you haven't heard or come across a meme that screams "Ewwww, David," you need to rethink your binging choices on Netflix and watch the best bits of David Rose right now. You'll thank us later.
Now that you've watched these hilarious bits, we can continue. The character "David Rose" is a fictional character portrayed by Daniel Levy from PopTV's Schitt's Creek, which has had fans gasping for air after hours of laughter. Schitt's Creek, directed by both Eugene and Daniel Levy, has kept the internet busy with memes and videos throughout the COVID-19 pandemic, inspiring professional creators like Bernhard to help spread joy (and business).
Watch Bernhard's video below, with plenty more to follow: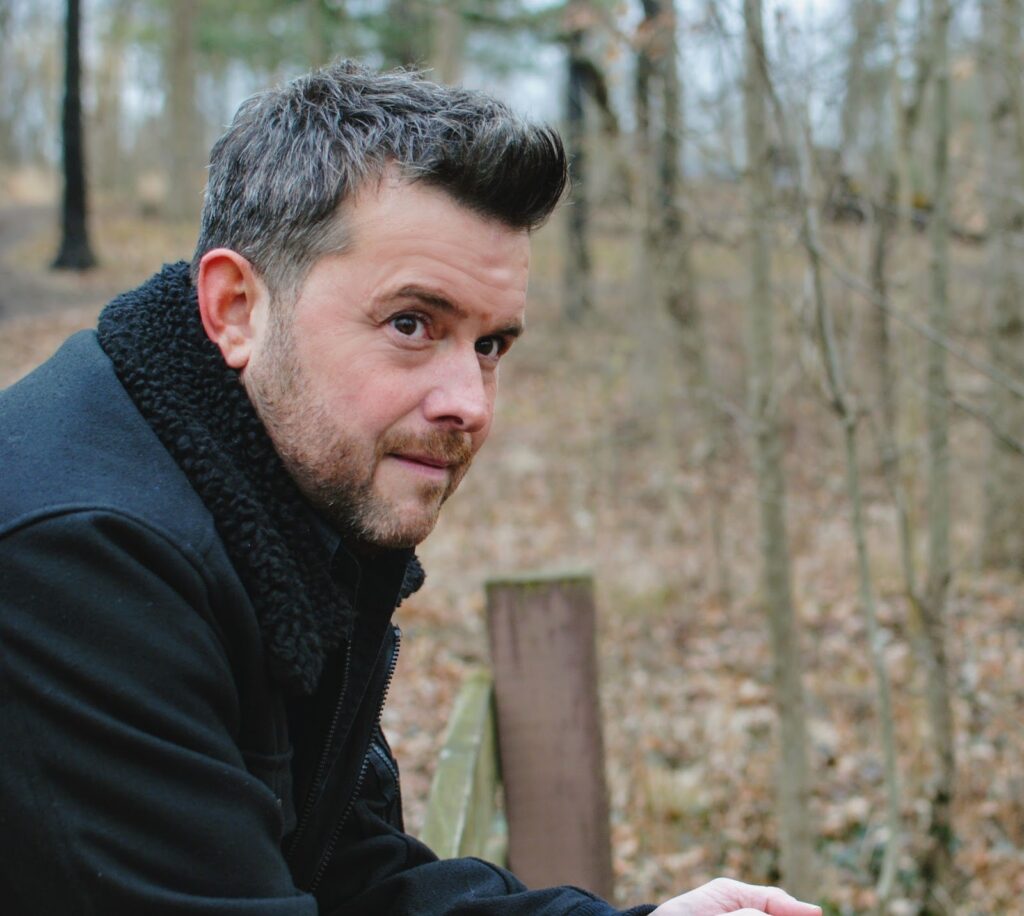 True Hollywood Talk: How does technology play into your role as an entrepreneur running a business?
Jason Bernhard: I use an online booking service that also serves as my email advertising. It's very important to me. I also have credit card processing through my phone. I couldn't run my business smoothly without those two things.
THT: How does today's pop-culture come into play when working with clients?
JB: I jokingly say that I should be able to write off all of my streaming platforms from my taxes. Pop culture is really important with my clients, It's such a great way to connect with them, you know? It's easy to go and ask, 'hey, have you seen "Schitt's Creek"'? Did you see "Queen's Gambit"? It's a fantastic conversation starter.
THT: For business, what is your favorite social media platform and why?
JB: TikTok is my favorite entertainment platform. I love watching and posting videos. Facebook is my "advertising for my business" platform. If I get a cancellation at the last minute, I can post it on Facebook and usually fill it. It's been fantastic for marketing my business.
THT: Speaking of Schitt's Creek, your TikTok account is HILARIOUS with your David Rose impersonations. Tell us about it and how you fell into it?
JB: I had downloaded TiKTok at some point in 2019, but had no clue how to use it. I posted on Facebook on March 20th that I had 3 goals for my quarantine time:
Workout a lot
Eat healthy and
Learn how to use Tiktok.
Well, I only achieved one of those…I learned how to TikTok! One of my other quarantine activities was rewatching Schitt's Creek again and again. Over the course of multiple rewatches, I did develop a pretty good David Rose impression; I think he's my "spirit animal". Schitt's Creek provided me with so much positivity during this COVID-19 pandemic, and that's what I try to do with my Tiktok account. There is a deep need for laughter and smiles right now, and I hope I'm providing that.
Now, I just want to meet Daniel Levy! Is that too much to ask?? Ha!!
THT: Of all the seasons, what would you describe as your favorite part of or to the series?
JB: I love everything about the show. On the surface, it seems shallow, but those characters have so much love for eachother. I also love the way they handled the LGBTQ+ theme, which was not to address it. It was just another aspect of some of the characters. There wasn't much attention paid to it. It just is what it is…that really spoke to me.
THT: If you had an automatic "into" Hollywood, would your career path change?
JB: I would LOVE to be on a sitcom, but I'm not sure there's a market for a 48-year-old from Dayton, who has little experience acting. Thank god for TikTok!