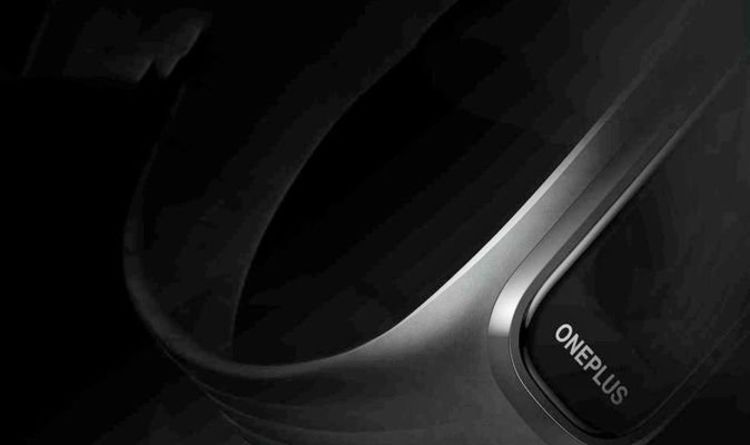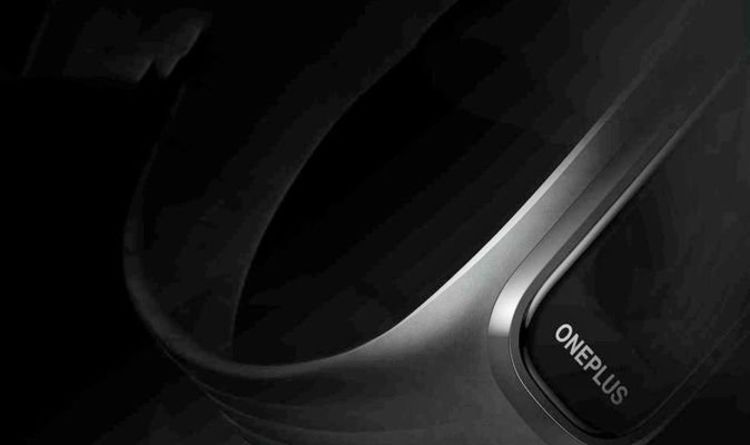 OnePlus looks set to unveil their first ever fitness band which will rival the Fitbit Inspire and Xiaomi Mi Band range. According to a post by Android Central, OnePlus will lift the lid on their upcoming budget fitness tracker on January 11. The OnePlus fitness band is expected to debut in India, where it could cost around 2,499 rupees – which is just over £25 – and launch in other markets at a later date.
The OnePlus band is expected to boast a 1.1inch AMOLED display, two weeks worth of battery life, sleep tracking as well as heart rate and blood saturation monitoring.
The OnePlus fitness tracker is also rumoured to have an IP68 waterproof rating as well as 13 different exercises modes.
Details on the OnePlus band were revealed by leaker Ishan Agarwal this week, not long after OnePlus started teasing its launch.
Agarwal tweeted: "Exclusive: OnePlus Band Launching on January 11 in India.
"24/7 Heart Rate + SpO2 Blood Saturation Monitoring. Sleep Tracking. 1.1" Touch AMOLED Display. 14 Days Battery.
"IP68. 13 Exercise Modes. Around INR ₹2,499. What do you think?"
READ MORE: OnePlus just announced its cheapest EVER smartphone
The official OnePlus India Twitter account also teased the imminent reveal of the upcoming fitness band.
The @OnePlus_IN Twitter posted: "This year, we are here to help you achieve all your fitness goals and make your life easier. #SmartEverywear".
Ahead of the official unveiling, OnePlus has launched a website to promote the wearable, with a competition running to win one of these fitness bands.
The upcoming OnePlus band isn't the only wearable that the Shenzhen-based firm will be releasing this year.
OnePlus has also confirmed that in early 2021 they will be releasing their first ever smartwatch.
DON'T MISS: OnePlus Nord review: this phone shouldn't be possible at this price
So far no official details have been revealed about the OnePlus watch, but rumours have claimed it won't be powered by WatchOS.
Teasing the release of the OnePlus watch last month, Pete Lau – the OnePlus CEO – posted on Twitter: "Many of you said you wanted a watch, and as you might have heard over the weekend—we're making one, to be released early next year. Wishes do come true".
OnePlus has long been rumoured to be working on a smartwatch, with co-founder Carl Pei previously saying that in 2015 the firm began work on a OnePlus watch but these plans ended up being scrapped.
Leaks that have also emerged appear to show the design of the defunct project, with OnePlus envisioning a smartwatch with a modular design.
Published at Tue, 05 Jan 2021 05:01:00 +0000
OnePlus could be revealing a cheap Fitbit rival next week