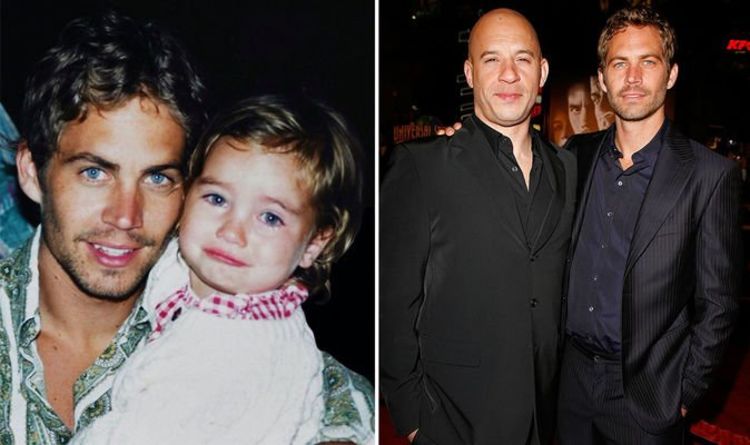 Paul Walker's daughter, Vin Diesel and Fast and Furious stars pay tribute on his birthday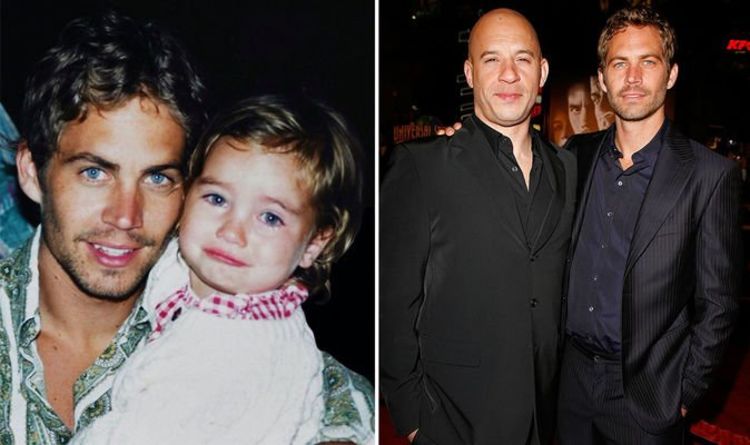 During the shooting of Fast and Furious 7 in November 2013, Paul Walker tragically died in a car crash on a day off with friend Roger Rodas. The star was only 40-years-old and his role as Brian O'Conner was completed in the movie thanks to his brothers Cody and Caleb. Yesterday marked what would have been Walker's 47th birthday and his daughter, Vin Diesel and more Fast and Furious stars have paid tribute.
Meadow Walker shared a touching photo of her father holding her as a little girl.
The 21-year-old wrote: "The moment I realised we are twins.
"Happy birthday to the most beautiful soul."
While Walker's Fast and Furious franchise co-lead Vin Diesel shared a touching image of Paul smiling down on him.
READ MORE: Fast and Furious 9: Did Vin Diesel just tease Brian O'Conner is BACK?
And added: "You Are ALWAYS In Our Hearts."
Meanwhile, Fast and Furious 9 was delayed a year to April 2021.
It's rumoured that Walker's Brian O'Conner will somehow return in the blockbuster, presumably thanks once again to brothers Cody and Caleb.
Back in August 2019, Diesel appeared to tease the return of Brian for the sequel.
He posted a snap of himself and Cody Walker from behind on what appeared to be the Fast and Furious 9 set.
He wrote on Instagram: "There is something special that happens every time Cody comes to visit production…. Always making Pablo proud! All love, always. #Fast92020 #Fatherhood#FastFamily."
Additionally, it's essentially been confirmed that Fast and Furious 9 will see the crew end up in outer space.
Fast and Furious 9 will be released in cinemas on April 2, 2021.
Published at Sun, 13 Sep 2020 10:42:00 +0000