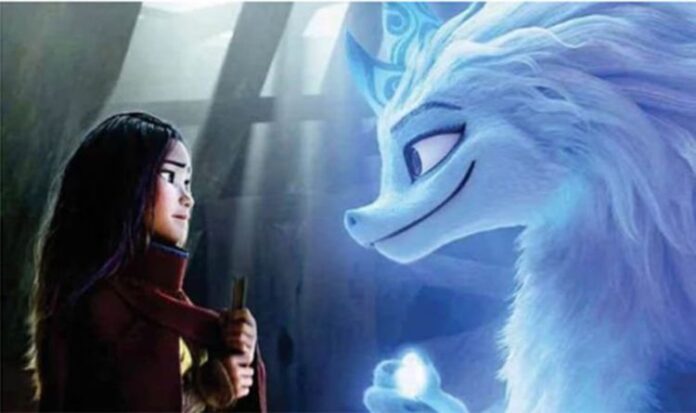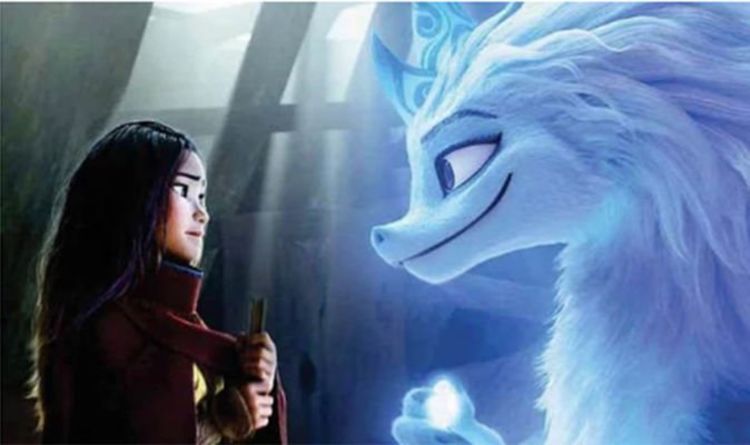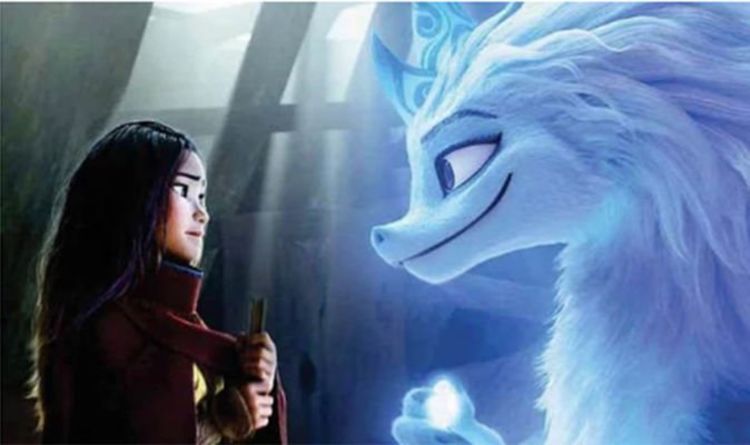 The studio's princesses have been getting pluckier since Ariel literally lost her voice pining for a man in The Little Mermaid. That trend reaches its butt-kicking conclusion with Raya (voiced by Kelly Marie Tran), a sword-wielding martial arts expert from fantasy kingdom Kumandra. After evil gas-like monsters called the Druun began turning humans into statues, the survivors retreated to their five tribal strongholds, each protecting themselves with a fragment of a magical Druun-banishing jewel.
But if Raya can put the jewel back together, she can banish the monsters from the entire kingdom and reunite the five warring clans of her once-happy nation. So she needs to perform a string of heists with the help of her giant armadillo sidekick Tuk Tuk (Alan Tudyk) and goofy shape-shifting water dragon Sisu (Awkwafina).
Along the way, more comrades join her cause. There's a 10-year-old chef (Izaac Wang), a sad strongman (Benedict Wong)and, most delightfully, a baby who is both orphaned and a con-artist (Thalia Tran).
Once again, there's no handsome prince to sweep our heroine off her feet, but we do have a villain. Namaari (Gemma Chan) is from the isolationist Fang tribe and wants the jewel fragments to empower her own people.
As the message is about forgiveness and unity, this may enter the history books as the first major family animation of the President Biden era.
But Disney's goal is more immediate.
The sparky characters, slick animation and breezy (and entirely bloodless) fight scenes transport us to a beautifully realised fantasy realm.
Published at Fri, 05 Mar 2021 00:01:00 +0000
Raya and the Last Dragon – Disney's butt kicking princess is a rough diamond