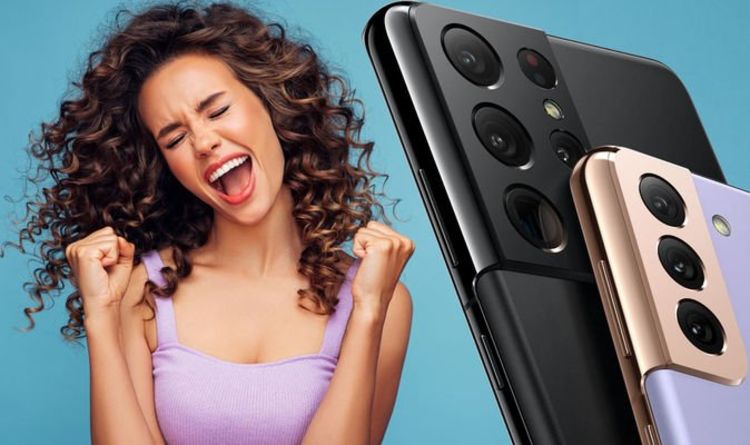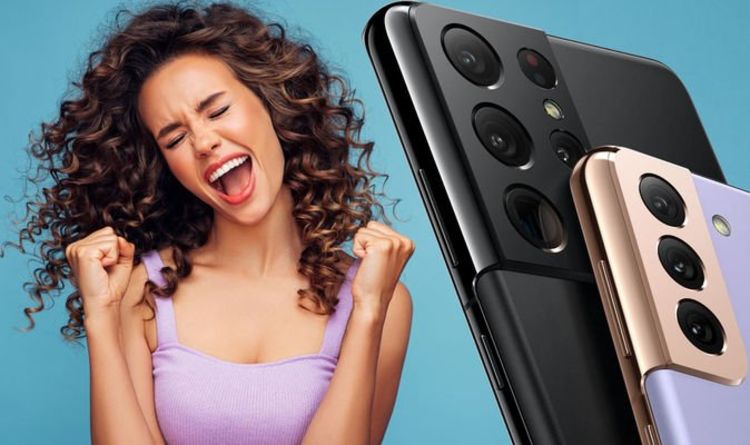 You will still need to pay a £50 upfront payment, but it means over the course of the two year contract you'll be paying £1,130 in total instead of £1,418. For this price you'll get 40GB per month of 5G data, unlimited texts and unlimited minutes. Plus, you'll also get six months worth of free access to the Apple Music streaming service.
To get your free Apple Music access, you'll need to download the Apple Music app from the Google Play Store and also text MUSIC to 150.
This money saving EE deal has been launched ahead of the next Samsung Unpacked event, which will reveal Samsung's next big flagship smartphone – the Galaxy S22.
Samsung has confirmed that its next Galaxy S devices will be revealed during a February 2022 Unpacked event.
Speaking about what fans can expect from the new flagships, the South Korean tech giant said: "Ready to break the rules of what's possible? The epic standard of smartphones is coming your way.
"At Unpacked in February 2022, we'll be unveiling the most note-worthy Galaxy devices yet. It's the next generation of Galaxy S, bringing the best features of the Samsung Galaxy experience together into one incredible, epic device.
"With this smartphone, the night is yours to capture with the best and brightest photos and videos — and you'll also dominate the day with revolutionary power, speed and tools. It's part of the smartest Galaxy experience yet, delivering cutting-edge innovation throughout the Galaxy ecosystem while also blazing new trails with sustainable materials."
Leaks have already indicated the Galaxy S22 line-up will once again feature three phones – the S22 Ultra, S22 Plus and S22.
But there are some radical changes to the way these handsets different from one another.
The S22 is expected to sport a more compact frame, which will be six inches compared to the S21's 6.2inch display. The S22 is also expected to be nearly a full inch smaller than the Plus and Ultra models.
Meanwhile, the S22 Ultra will have a strikingly different design to its younger siblings.
Instead of the rounded corners of the S22 and S22 Plus, the Ultra will have more squared edges and boasts a design reminiscent of the Galaxy Note handsets.
While on the rear there will be no combined camera bump, which offers a more cleaner, simplistic and striking design. Leaked dummy units appear to show the S22 Ultra as boasting – for one colour choice at least – a matte colour compared to the S22 and S22 Ultra's glossy rear panel.
Samsung hasn't announced an exact date for the February 2022 Unpacked event, but leaks have indicated it will take place on February 8 or 9. The Galaxy Tab S8 series of devices is also expected to get unveiled at the event.
Published at Sat, 22 Jan 2022 07:01:00 +0000
Samsung Galaxy S21 mega deal arrives as Galaxy S22 release is revealed