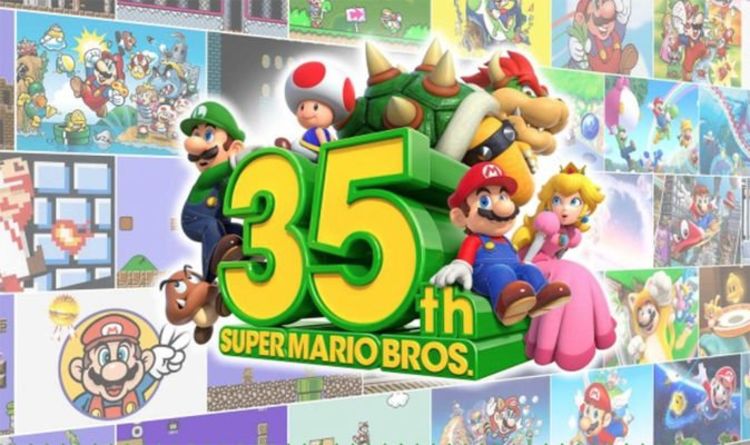 Super Mario Nintendo Direct round-up: 3D All-Stars, Real-life Mario Kart, Bowser's Fury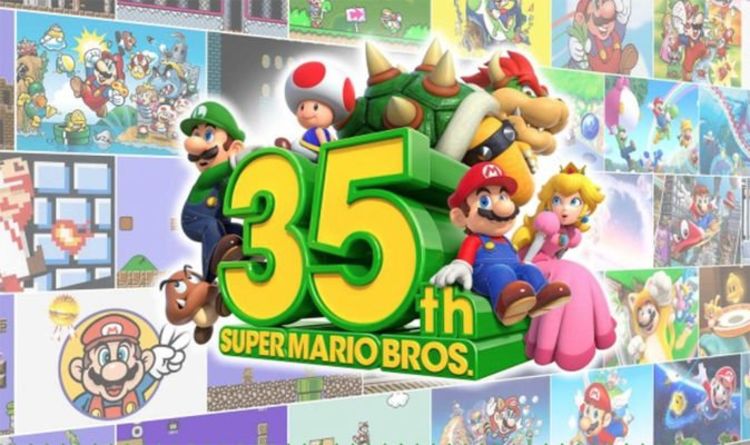 Nintendo Switch fans are going to be playing a lot of Super Mario games over the coming weeks and months.
After endless rumours about some sort of 35-year anniversary event for the Super Mario series, Nintendo has finally confirmed its plans for iconic character.
All was revealed during a surprise Direct conference, which took place earlier today (September 3).
The broadcast started with a look at Game & Watch: Super Mario Bros, which is a new handheld device launching on November 13.
Game & Watch: Super Mario Bros contains the original Super Mario Bros, Super Mario Bros: The Lost Levels, and a special version of Ball with a Mario makeover.
According to Nintendo, it also functions as a clock, and contains 35 little touches for fans to discover.
Next up Nintendo announced the previously rumoured Super Mario 3D World for Switch.
First released on the Wii U, the multiplayer Mario remake features online co-op play, as well as a brand new expansion called Bower's Fury.
Super Mario 3D World and Bowser's Fury will launch alongside Cat Mario and Cat Peach Amiibo on February 12, 2021.
As you can see from the recap video below, Nintendo would then announce a new kind of Battle Royale game based on the original Super Mario Bros.
Super Mario Bros 35 is a competitive multiplayer game in which players strive to be the last Mario standing.
Nintendo explains more: "Enemies defeated will be sent to other players' courses, but that also works the other way around! Players can activate special items to try and outpace their opponents."
The game will launch as a Nintendo Online exclusive on October 1. Sadly, it will only be playable until March 31, 2021.
Speaking of Nintendo Online exclusives, Switch fans with an online subscription can grab a copy of Super Mario All Stars right now.
The SNES classic contains upgraded versions of Super Mario Bros, Super Mario Bros: The Lost Levels, Super Mario Bros 2 and Super Mario Bros 3.
Next up – and arguably the biggest surprise of all – is Mario Kart Live: Home Circuit, which makes its debut next month.
This real-life Mario Kart game lets players race toy cars around the house using the Nintendo Switch.
"The physical kart responds to boosts in-game and in the real world, stops when hit with an item, and can be affected in different ways depending on the race," Nintendo explains.
"Players place gates to create a custom course layout in their home, where the only limit is their imagination. Race against Koopalings in Grand Prix to unlock skins to customise courses and costumes for Mario and Luigi, and play with up to four players in local multiplayer mode."
Available in Mario and Luigi models, the real-life Mario Kart experience has an October 16 release date. Express Online has contacted Nintendo for pricing information.
After running through related Super Mario products and in-game events from the likes of Splatoon 2 and Animal Crossing, Nintendo finally unveiled Super Mario 3D All-Stars.
The Super Mario 3D All-Stars bundle contains remastered versions of three classic Super Mario games.
This includes N64 launch title Super Mario 64, under-appreciated Gamecube classic Super Mario Sunshine, and sublime Nintendo Wii platformer Super Mario Galaxy.
Not only have the games have been optimised for Switch, but the bundle also comes with a special in-game music player.
Best of all, the Super Mario 3D All-Stars Collection will be available from September 18. Sadly, however, it will be removed from sale on March 31, 2021.
Published at Thu, 03 Sep 2020 16:47:42 +0000