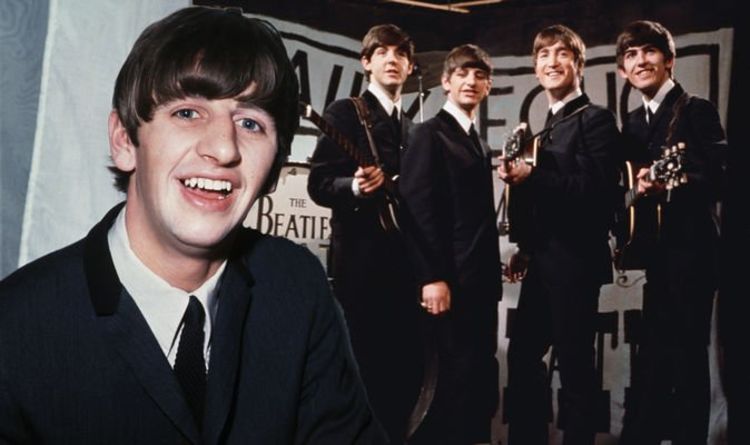 The Beatles: Ringo Starr opens up on why Paperback Writer's B-side is his favourite song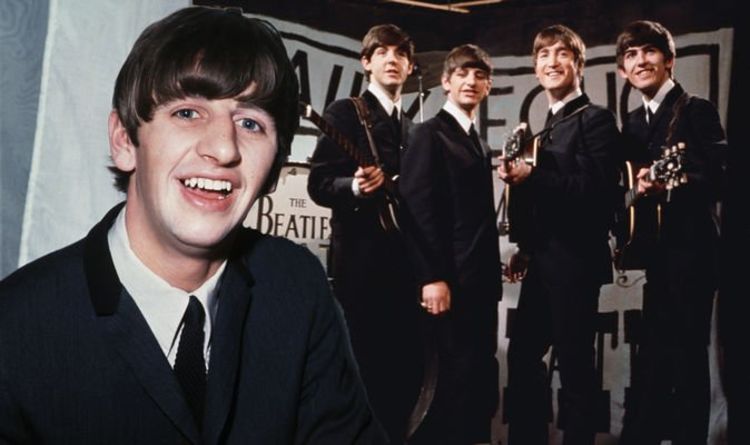 The Beatles recorded hundreds of songs throughout their careers. Many of them made it onto their albums, but a collection of them failed to get appearances in records or single releases. So then, it is surprising to hear that the band's drummer, Ringo Starr, favours one song over the rest, and it was a B-side of a single.
Shortly into the band's career they released Paperback Writer – one of their best-known songs.
The single was released in 1966, but was not featured on any of the Fab Four's studio albums.
While the track itself was a runaway hit, hitting number one in the UK charts instantly, it is the other side of the disc that Ringo remembers fondly.
Rain appears on the B-side of Paperback Writer, and was also recorded during the recording sessions for the band's seventh album Revolver.
READ MORE: The Beatles: Band forced to 'wash and shave with URINAL water'
Ringo featured in Paul McCartney's 1997 biography, which included quotes and interviews with the rest of his band.
And in the book, Many Years From Now, Paul described how Ringo expressed great pride around the track Rain.
He explained that Rain was his favourite recording out of anything he had ever played throughout his career as The Beatles' drummer because of its complexity.
Ringo said: "I feel as though that was someone else playing. I was possessed!"
Speaking to journalist David Sheff, Lennon explained: "After we'd done the session on that particular song – it ended at about four or five in the morning – I went home with a tape to see what else you could do with it.
"And I was sort of very tired, you know, not knowing what I was doing, and I just happened to put it on my own tape recorder and it came out backwards.
"I liked it better, so that's how it happened."
Despite creating musical genius throughout their careers, The Beatles weren't always the best-known band in the world.
A recent interview with Klaus Voorman revealed the band were living in such squalor that they had to resort to drastic measures.
Voorman explained that, when he first met The Beatles in 1960, they were thrilled to be invited to Astrid Kirchherr's house.
He explained the now photographer offered the band a chance to bathe in her parents' house – a suggestion they were thrilled by as they were being forced to "wash and shave using water from the club's urinals".
Published at Thu, 05 Nov 2020 15:09:53 +0000