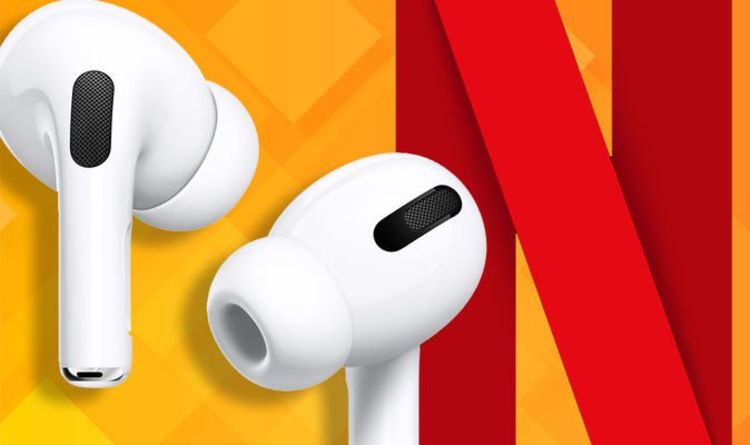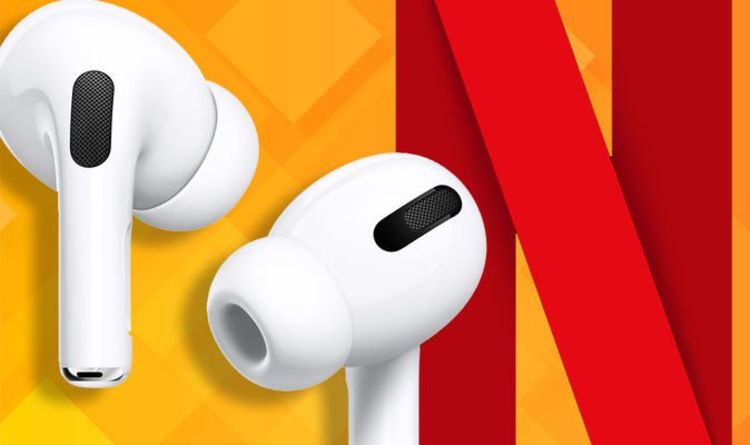 Unless you own a 5.1 surround sound system, something that'll cost you the best part of £1,000, the best way to immerse yourself in a must-binge boxset or bombastic blockbuster on Netflix is likely going to be with your AirPods firmly planted in your ears. That's because the US streaming service is believed to be working on a new feature designed to boost the audio experience by adapting Apple's Spatial Audio feature, which creates a surround sound-like experience that adjusts as you move your head.
Spacial Audio is only available on the noise-cancelling AirPods Pro earbuds and all-new AirPods Max over-ear cans, so those with the entry-level £159 AirPods will lose out when this new feature launches.
As Apple explains, "Spatial audio with dynamic head tracking brings cinema-like sound that surrounds you from the film or video you're watching, so that it seems as if the sound is coming from all around you. The sound field stays mapped to the device, and the voice stays with the actor or action on screen."
According to a new report from iPhoneSoft, Netflix wants to offer this cinema-style feature to those wearing AirPods with claims that it's actually been testing the upgrade since December last year. If true, it could certainly make watching content on the platform far more immersive.
READ MORE: AirPods Max review: Stunning sound and premium design come at a very high price
Sadly, along with needing to own the more expensive AirPods Pro (£219) and AirPods Max (£549) it's thought you'll also need to subscribe to Netflix Premium which costs £13.99 per month that's over double the cost of the £5.99 Basic plan.
Hopefully, there will be more news on this update in the coming weeks but it might help to justify a recent price hike that Netflix announced.
The firm has just announced that millions of users will see the costs of their monthly bill go up. The streaming firm had already hiked its Standard and Premium plans for new customers with both increasing by £1. That means those signing up now pay £9.99 to stream on more than one device at the same time and £13.99 for the ultimate option which beams content to your TV in glorious 4K.
Now existing Netflix streamers are being warned about their bills getting bigger as well. In a post on its website, Netflix said: "These prices apply for new members and will gradually take effect for all current members. Current members will be notified by email 30 days before their price change takes effect."
The only plan not affected by the increase is the Basic option, which remains at £5.99.
Published at Wed, 20 Jan 2021 07:25:00 +0000
The best way to watch Netflix could soon be with your Apple AirPods