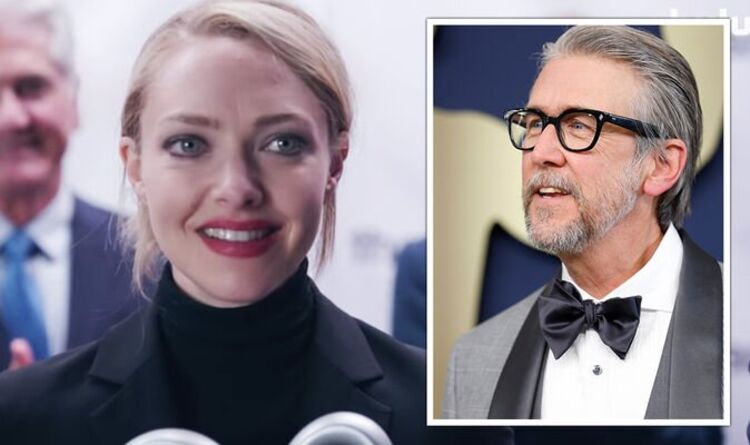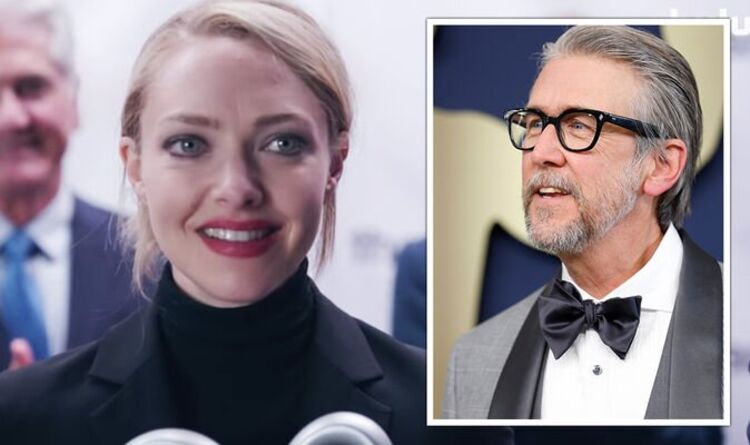 The Dropout follows the downfall of fraudulent health-tech entrepreneur Elizabeth Holmes who charmed investors into pouring millions of dollars into her start-up company Theranos. Elizabeth became America's youngest self-made billionaire after founding the company which claimed its machines could perform hundreds of tests from a single drop of blood. Many billionaires, including media magnate Rupert Murdoch and tech mogul Larry Ellison, invested in Theranos. Alan Ruck, who plays the role of former Walgreens executive Doctor Jay Rosan, revealed the issues with his character on the Disney+ series.
The doctor worked on a deal to install Theranos technology in more than 40 Walgreens locations around America.
He has worked as a family physician and has described himself on his website as a "serial entrepreneur" with a background in health insurance.
Alan took on the role of Jay at a time when he and his Walgreens colleagues invested in Theranos after meeting with founder Elizabeth.
The 65-year-old actor, who is perhaps best known for starring in Succession, recently opened up the businessmen who blindly pumped cash into Theranos.
READ MORE: Emmerdale death as Vinny Dingle exits just days after marrying Liv?
Discussing his character's draw to the tech entrepreneur, Alan explained: "I have only seen videos of her, I have not been in her presence but she's a striking woman and I think, like Amanda [Seyfried], she's a beautiful blonde woman with enormous eyes.
"Apparently Elizabeth never blinked, which was sort of mesmerising to a lot of people who were waiting for her to blink but she never did.
"And then she had this seductive voice and she talked in this very intelligent manner that's why it's all such an interesting story."
He said Elizabeth was this woman who had a "little bit of a twisted dream" and so much "magnetism she was able to fool a lot of people".
At its peak, thanks to Elizabeth convincing investors to support her business, Theranos was valued at $9 billion.
However, her reign as a billionaire started to come crashing down in 2015 following a Wall Street Journal investigation into Theranos following tip-offs its testing machines never worked.
Theranos' $10 billion market valuation did not last for long following multiple lawsuits and intense public scrutiny.
The Dropout will premiere with three episodes on March 3 exclusively on Disney+.
Published at Fri, 04 Mar 2022 06:00:00 +0000
The Dropout's Alan Ruck details character's downfall in Theranos scam 'Foolish old man'