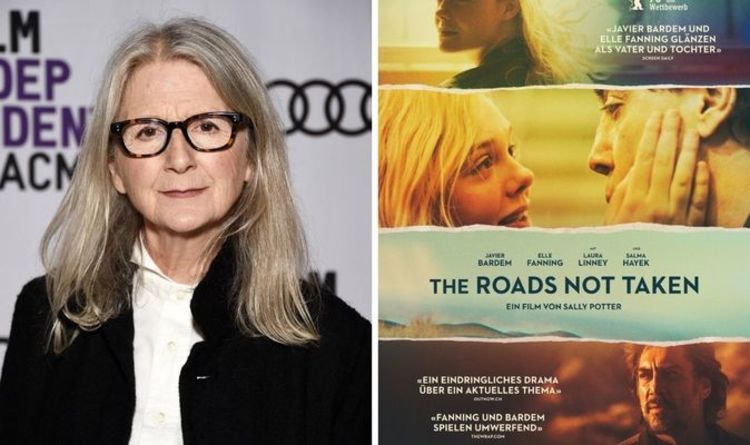 The Roads Not Taken plot: How director used family story to inform 'tough' subject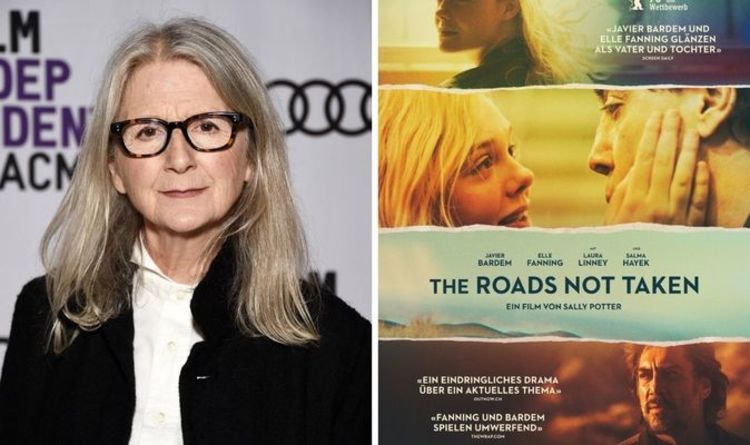 The Roads Not Taken is the new movie from Sally Potter, known for her eclectic and powerful films. Her latest film stars Javier Bardem as a father who lives an imagined life over the course of a day while struggling with early onset dementia. In an exclusive conversation with Express.co.uk, Sally revealed her own background and how that played into her direction of the subject.
Sally Potter writes and directs all of her films, and in The Roads Not Taken it was no different.
However, for Sally, this time the story had an extra layer of the personal, given it followed someone dealing with early onset dementia.
In order to keep some distance from the personal subject, Sally chose to make the story very different in adding elements of immigration and memory as a key touchstone.
She explained: "What ended up on screen is totally, totally different than the experiences that I had with my younger brother who contracted early onset dementia, but he looks and sounds nothing like Javier Bardem.
READ MORE: Tom Jones children: Why did Mark Jones become his father's manager?
"And the story as it is and all the characters are totally, totally different. As a writer, you take raw material and you transform it into something that becomes a story that is more universally applicable.
"Otherwise, it's just like a therapeutic sort of exercise and this is not that.
"So it is personal in the sense that I know something about what it means to be a carer of somebody with going through a very difficult degenerative illness.
"I've seen it, I've witnessed it up close, and I know what it feels like to feel very protectively loving towards somebody."
The difference in this story, however, is that the condition from which Javier Bardem's character is suffering sees him being cared for by his daughter, played by Elle Fanning.
For Sally, that interpersonal relationship is the key part of the film and how it came together, once again separating it from her own experiences, as well as adding an immigrant story into the mix.
She continued: "In this case, it was to my younger brother, who was suffering.
"This story, however, is a father daughter relationship. It's a daughter relating to a father, which is much more common for this kind of illness.
"It's often the children who look after the parents. It's a generational thing in that way, but it's also set in the United States. And it's about crossing cultures, an immigrant family with a Mexican father, American mother and their offspring in the form of Elle Fanning, who is taking care of her father.
"Something can start out personal, you use your life, all writers use their life as a kind of research laboratory in a way.
"You ground things in your own experience, so it's true, you know, this is how it is, this is how it feels.
"But then, in the writing process, you turn it into something else. And that's what I did."
With a subject as tough as early onset dementia, though Sally was clear to stress how Javier's character suffers from something different to her own brother, this will have a universality which many can understand.
The Roads Not Taken comes to cinemas on September 11
Published at Thu, 10 Sep 2020 21:41:46 +0000