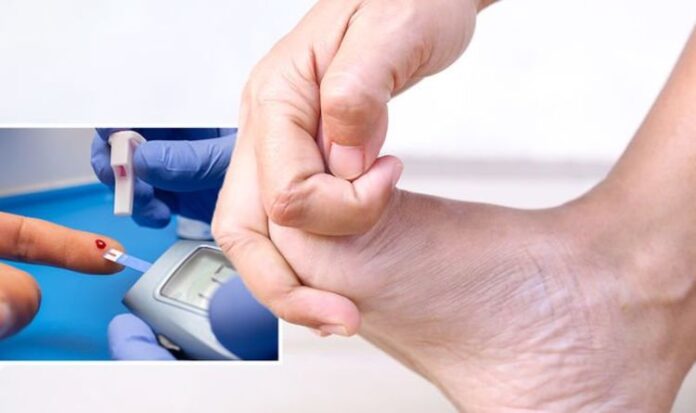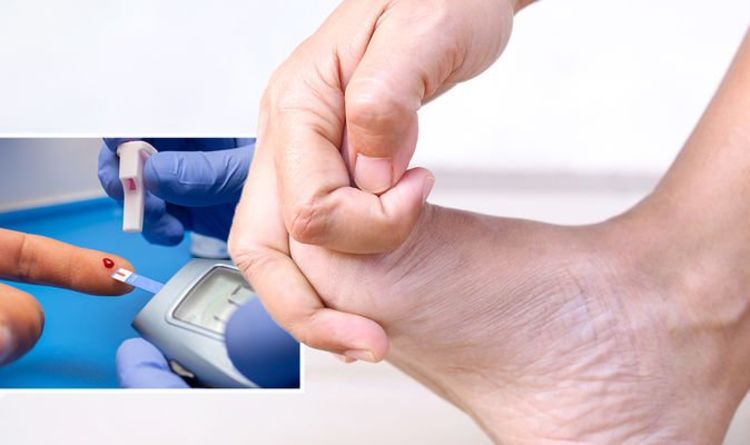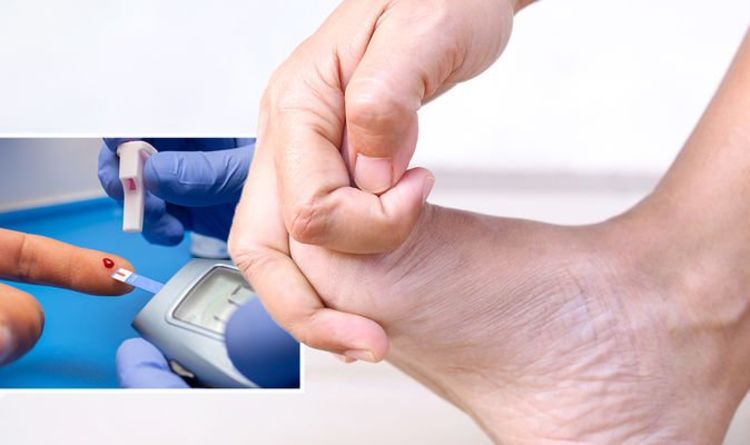 Type 2 diabetes, like high blood pressure, is unobtrusive in the beginning and may remain so for many years. The condition often announces itself when high blood sugar levels – a constant threat if you have diabetes – start to inflict damage on the body. Many of its destructive effects can appear on your toes.
According to Dr Paul Ettlinger, GP at The London General Practice, numb toes can be a sign that your blood sugar levels have been too high for too long.
Peripheral neuropathy is the medical term to describe nerve fibres damaged by high blood sugar levels.
As Dr Ettlinger explained, the ends of the longest nerve fibres are often the first to deteriorate – this helps to explain why the feet are susceptible.
What's more, loss of feeling can mean that any wound or damage to the toes, such an ingrown toenail, can escalate into something worse, he warned.
READ MORE: Diabetes type 2 symptoms: Five IBS-like symptoms that can indicate you have the condition
Other signs can include:
Ulcers (this is caused by damage to the skin due to a lack of sensation from foreign body and poorly fitted footwear)
Callous formation
Infection or inflammation and gangrene.
According to Dr Ettlinger, diabetic feet are also more likely to see bacterial growth and infection as a result of the increased sugar in the tissues of the feet, and impaired blood supply often leads to a lower metabolism.
"Interestingly if a diabetic has eye problems they are also more likely to develop foot problems," he added.
How to respond
You should see a GP if you have any of the symptoms of type 2 diabetes or you're worried you may have a higher risk of getting type 2 diabetes, advises the NHS.
DON'T MISS
High blood pressure: Best drink to lower BP [TIPS]
Fatty live disease: Three perceptible signs [INSIGHT]
Statins and alcohol: Important advice – NHS [ADVICE]
"You'll need a blood test, which you may have to go to your local health centre for if it cannot be done at your GP surgery," explains the health body.
It is worth noting that the earlier diabetes is diagnosed and treatment is started, the better.
As the NHS points out, early treatment reduces your risk of other health problems.
What happens next
Following a formal diagnosis, you'll usually be required to make lifestyle changes aimed at stabilising blood sugar levels.
Evidence shows that the quality of the carbs is more important to general health than the amount you eat.
To help you assess the quality of the carbs you consume, it is helpful to refer to the glycaemic index (GI).
The GI is a rating system for foods containing carbohydrates.
It shows how quickly each food affects your blood sugar (glucose) level when that food is eaten on its own.
Published at Mon, 17 May 2021 09:43:00 +0000
Type 2 diabetes symptoms: Doctor shares the key signs on your toes of high blood sugar